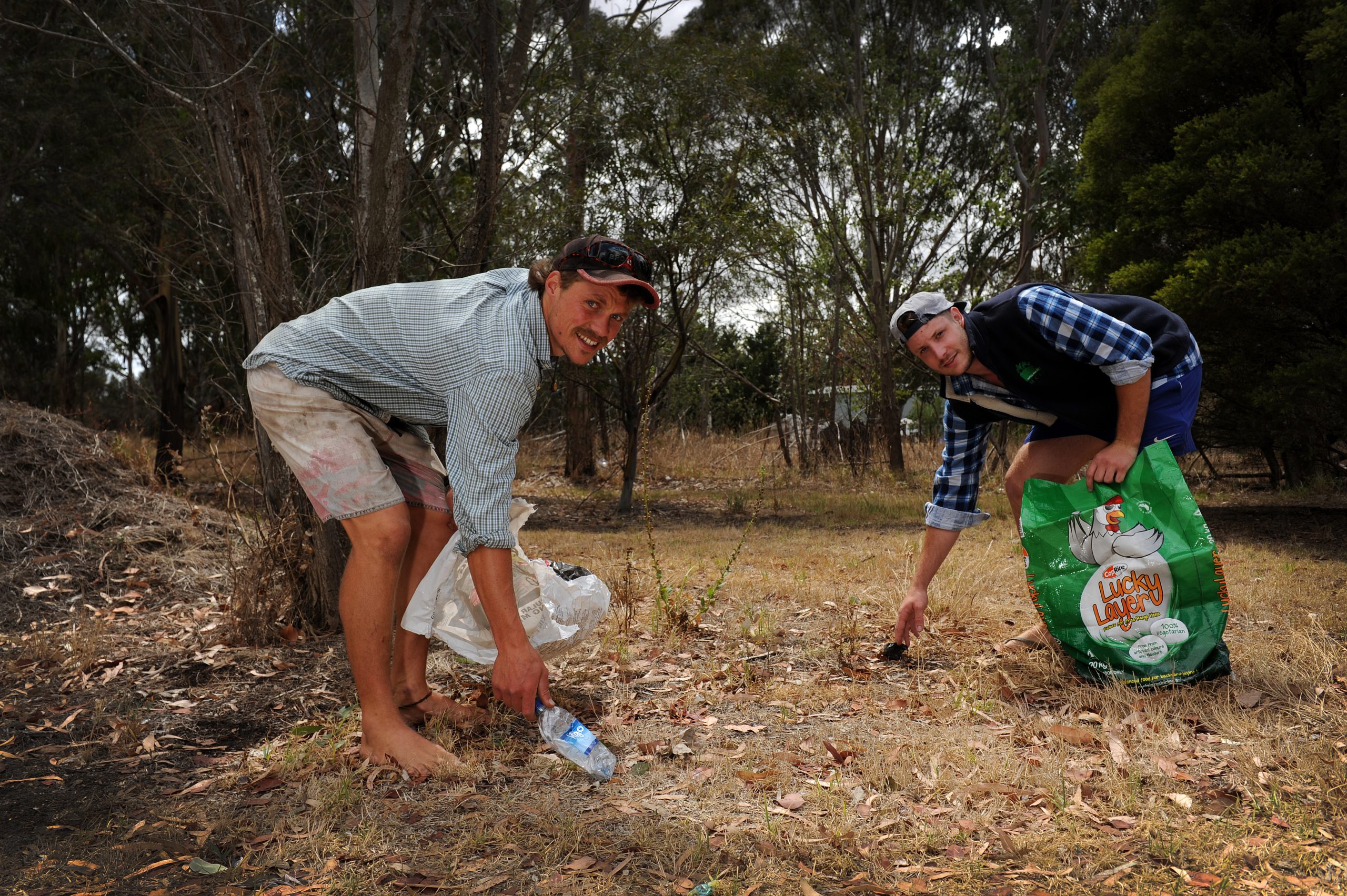 Anne Simmons
A young and motivated Glengarry resident is hoping to revive the "fizzled out" Glengarry Landcare Group founded by his late grandfather.
Robin Dawson is taking after his grandfather Sam who stood up against local politicians with the threat Glengarry's agricultural "lifeline", the Latrobe River, would be diverted.
Sam Dawson, a sheep and cattle farmer, passed away about 20 years ago.
"From talking to a lot of folks around town they all say he was a man ahead of his time in seeing the importance of trees and positive impacts they have on pastures," Mr Dawson said.
"He did a lot to revive the river's health … and encouraged heaps of people to go and plant trees rather than cut them down which happened everywhere."
Now his grandson shares his vision to see the river's health improve.
"The river is beautiful in some ways but also it's pretty dead," Mr Dawson said.
"I grew up here so I guess it's home and there's connection and one wants to see it healthy and I want to see other people enjoy it and respect it and have an appreciation for it."
Mr Dawson is president of the revived Glengarry Landcare Group which has had just one meeting since it reformed.
He has taken the conversation around town and even to the pub, trying to gauge local interest in caring for the environment.
The first event the group will take on is Clean Up Australia Day in March.
"Clean Up Australia Day I think will be an effective start because it's something people know. It's a tangible concept rather than something airy-fairy," he said.
"Action sometimes needs to be started by cleaning up."
He said his father David recently walked several kilometres into town with an onion bag to collect rubbish, but came back with two ute loads of waste from the roadside.
"That gives an idea of how much rubbish there is … that shouldn't be left for other people to pick up," Mr Dawson said.
Next the group has its sights on planting days, seed collections, collaboration with the Gippsland Plains Rail Trail committee of management and informative walks led by Indigenous people.
On Monday, February 11 the Glengarry Landcare Group has a meeting at Glengarry Hall at 7pm and anyone is welcome to attend.
To get in contact, phone 5192 4447 or email robin_dawson@hotmail.com.
Community groups are encouraged to take part in Clean Up Australia Day over the weekend of March 2 and 3.