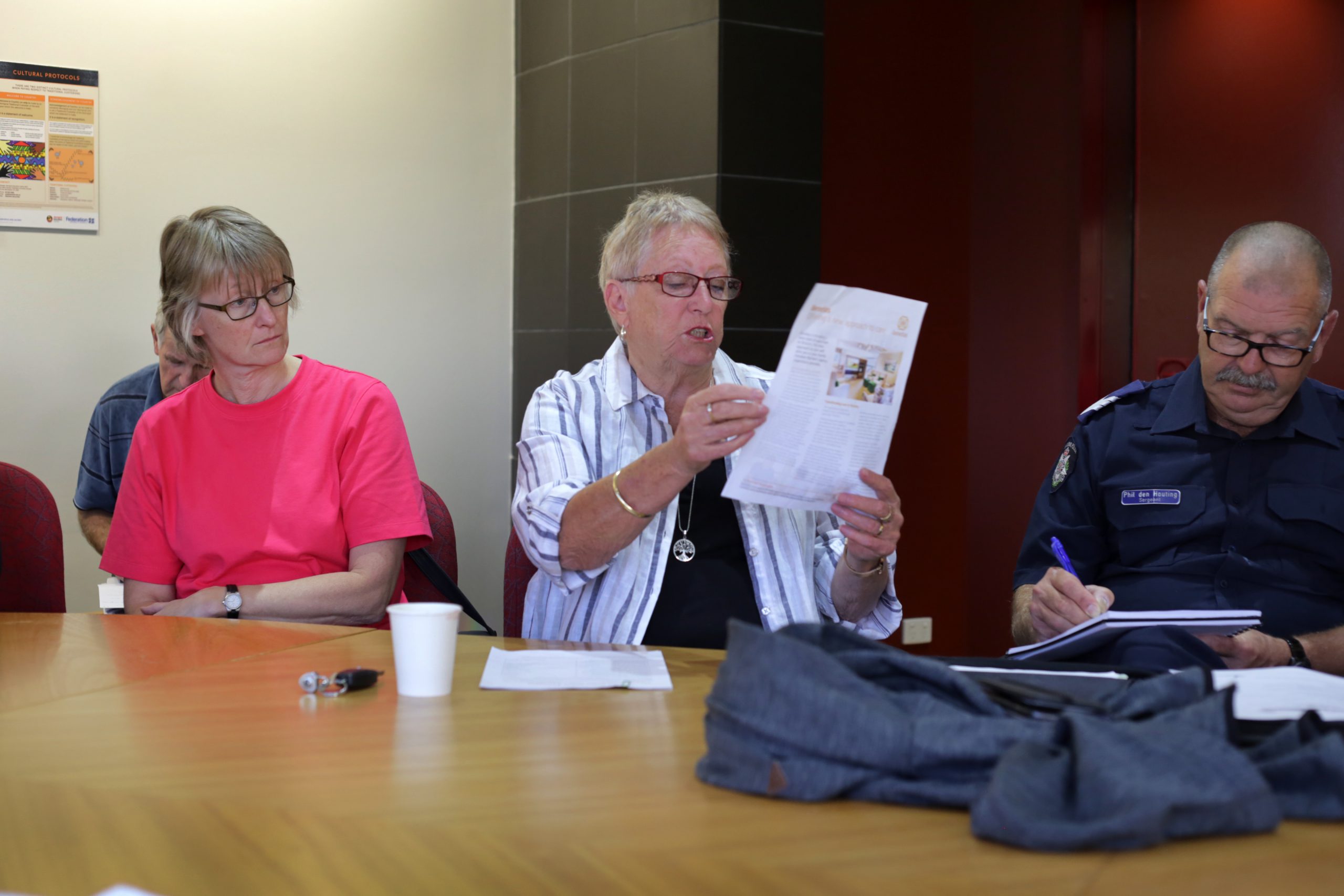 Anne Simmons
Families are worried how residents at Churchill's Hazelwood House nursing home will cope relocating to Traralgon later this year.

This was just one concern among many raised on Tuesday night at a normal Churchill and District Community Association meeting which attracted about 25 key community representatives and other visitors to discuss the expected facility closure.

Hazelwood House operator Benetas recently announced the residents would be transferred in November to Traralgon's Dalkeith Hostel which is being extended.

Churchill resident of 52 years Val Giles, whose sister Elaine is a resident at the Churchill facility, was a guest speaker at Tuesday's meeting.
"I have a sister in there who is intellectually handicapped … [Relocating] is a big change for a lot of people, apart from the fact she's only down the road from me," Ms Giles said.
Hazelwood North resident Paul Stevenson was not at the meeting but has concerns for his mother June who lives at Hazelwood House with Alzheimer's disease.
"To change her regime sends her into serious anxiety and she had an attack in the last month," Mr Stevenson said.
"My mother is possibly in a better position than some and I seriously doubt some will make the transition and survive it."
At Tuesday's meeting the group agreed to host a public forum, likely in mid-March, and invite Benetas to address the community and answer "the hard questions".
Much of the Churchill community's anger comes from its work to raise funding for the building in the beginning.
Benetas general manager residential services and quality and compliance Paula Trood said the Health Department had given approval for the proposed transfer of government-funded bed licences to the Traralgon service.
The company has relocated its residents from other sites "a number of times" and has a "carefully developed transition and handover plan", Ms Trood said.
Its most recent relocation of residents was from an old facility at Ivanhoe to a new site at Heidelberg, Ms Trood said.
"The relocation isn't until November so we start planning now … Staff from Hazelwood will be moving across as well so there will be familiar faces," she said.
"The health and wellbeing of our residents is our primary focus in this relocation and we will be doing everything we can to ensure they are supported."
She said the Churchill community was very important to Benetas and the company would be happy to meet with community members with questions, but only in a one-on-one environment "to ensure all concerns are heard".
Other issues raised at the meeting were around the pressure on residents in other towns in the district such as Boolarra and Yinnar, who had family at or planned to eventually move themselves to the Churchill nursing home.