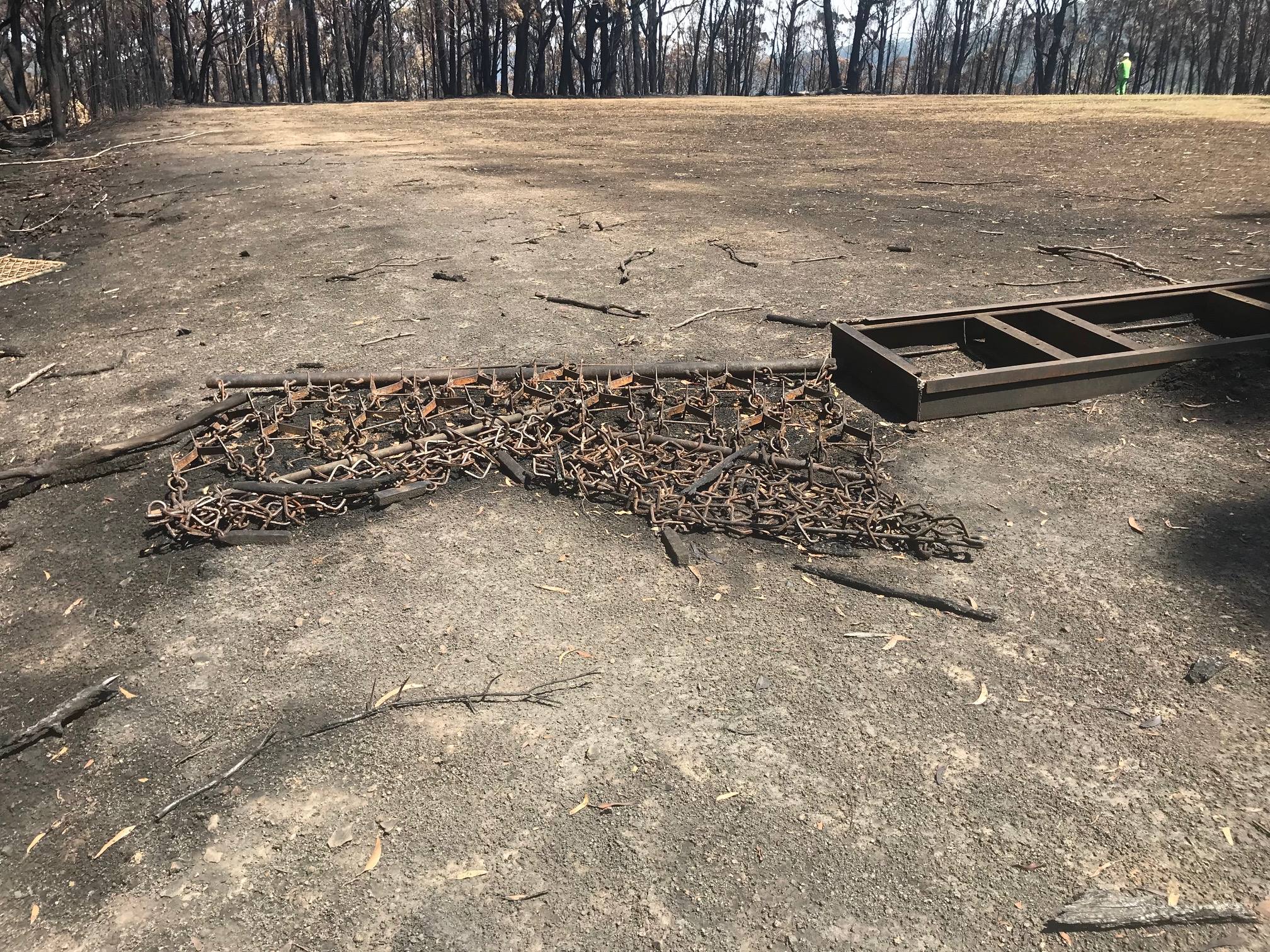 Walhalla Cricket Club has vowed to rebuild its once picturesque surface following a bushfire last weekend which threatened residents in the town.

Club president Brian Brewer, a local firefighter in Walhalla who witnessed the blaze, said the support the club had received since the fire had been "terrific".
"There's some local cricket clubs which are doing fundraisers and I've also been offered two brand-new synthetic wickets," Brewer said.
"That essentially means that, even through the ground is unusable this season, we will have a really good ground for those wishing to play on it next season."
The club has spent the last few years restoring the playing surface after the Walhalla Cricket Club, founded in 1882, disbanded about 12 years ago.
"Four wheel drives had damaged the surface and also the Australian bush was reclaiming the outfield," Brewer said.
"Ironically the last game of cricket that was played up there was on January 9 this year, that was a social game by Veterans Cricket Victoria."
The ground was put in the national spotlight last year during the Boxing Day Test when vision of a game from the oval was screened on Channel 7.
Brewer said he watched the fire at the weekend "roar" to the top of the mountain and said flames were "in the top of the trees" when it reached the oval.
"It couldn't have done any more damage to the oval but you wouldn't have wanted to be up there when the fire hit," Brewer said.
"We've always had big plans for up there, including eventually rebuilding the pavilion for toilets and change rooms, and obviously we want to resurface the area and put in seating."
The club, described more as a group of enthusiasts rather than a traditional kind of club, is keen to encourage cricket teams to visit Walhalla to play on "what is undoubtedly one of Australia's most unusual cricket grounds," Brewer said.