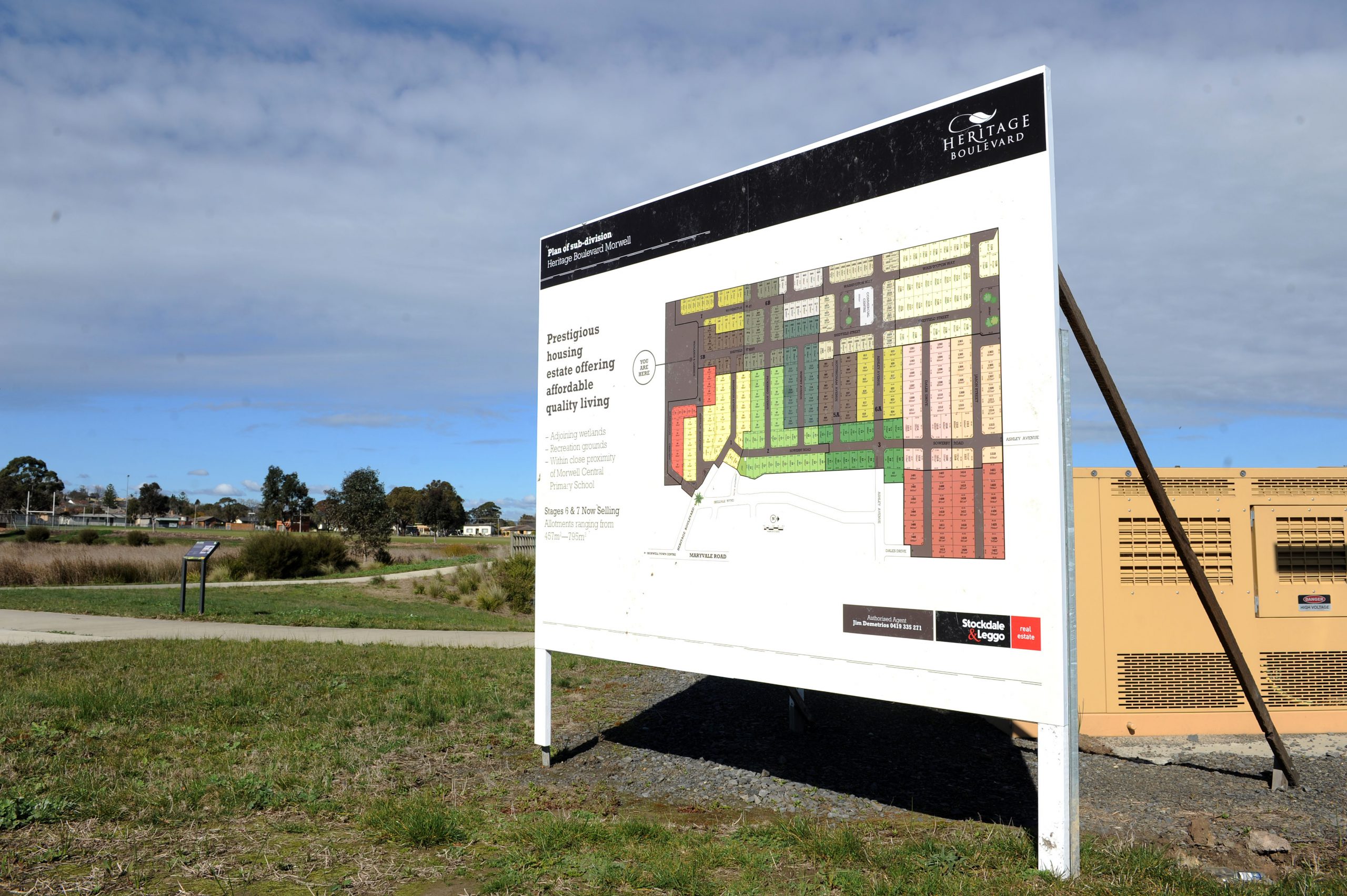 Anne Simmons
Gippsland as a whole is experiencing strong growth in building approvals, but the Latrobe Valley is not performing as well as other sub-regions, data from the Australian Bureau of Statistics shows.

The data shows building activity in Gippsland is up 22.8 per cent on the region's longer-term average.
The "big gains" for Gippsland have been driven by Baw Baw towns Trafalgar, Drouin and Warragul and south Gippsland towns including Wonthaggi, Foster and Leongatha, HIA Victorian executive director Fiona Nield said.
"In the Baw Baw area … we've seen a 44 per cent increase over the longer-term average," Ms Nield said.
The ABS recently released its December 2018 figures for housing approvals.
HIA compared ABS data in regional Victoria against Melbourne's peak quarter at August 2016.
Since then, the Baw Baw area has seen a 71.2 per cent increase.
While building activity has fallen in the city 22.5 per cent since August 2016, most of regional Victoria outperformed Melbourne.
Ms Nield said there was an 8.8 per cent decline in building approvals in the Latrobe Valley compared to its longer-term average, but a 1.5 per cent increase since the Melbourne peak.
"Despite the fact it [the Latrobe Valley sub-region] hasn't performed as well over the longer term, it is certainly showing increased activity compared to the Melbourne peak," Ms Nield said.
Ms Nield said these findings were "remembering we're coming off very high levels of building activity to start with".
"The key driver for housing activity is population growth and jobs so if these factors continue and we are seeing a big influx of people into Victoria more broadly … and jobs are available to them, certainly you would see good home building activity continuing," Ms Nield said.
RMIT University Associate Professor in urban planning Dr Andrew Butt said a lot of the building activity was a "Melbourne extension", but there had certainly been growth in Victorian regional cities if "modest" in the Latrobe Valley.

"There is a concentration to either accessible coastal regions or larger regional centres," Dr Butt said.

Younger families are increasingly moving to regional centres, where about a decade ago it was "dominated by retirees", Dr Butt says.

"A part of that is about affordability and despite the housing downturn, housing has a long way to go before affordable in Melbourne," he said.