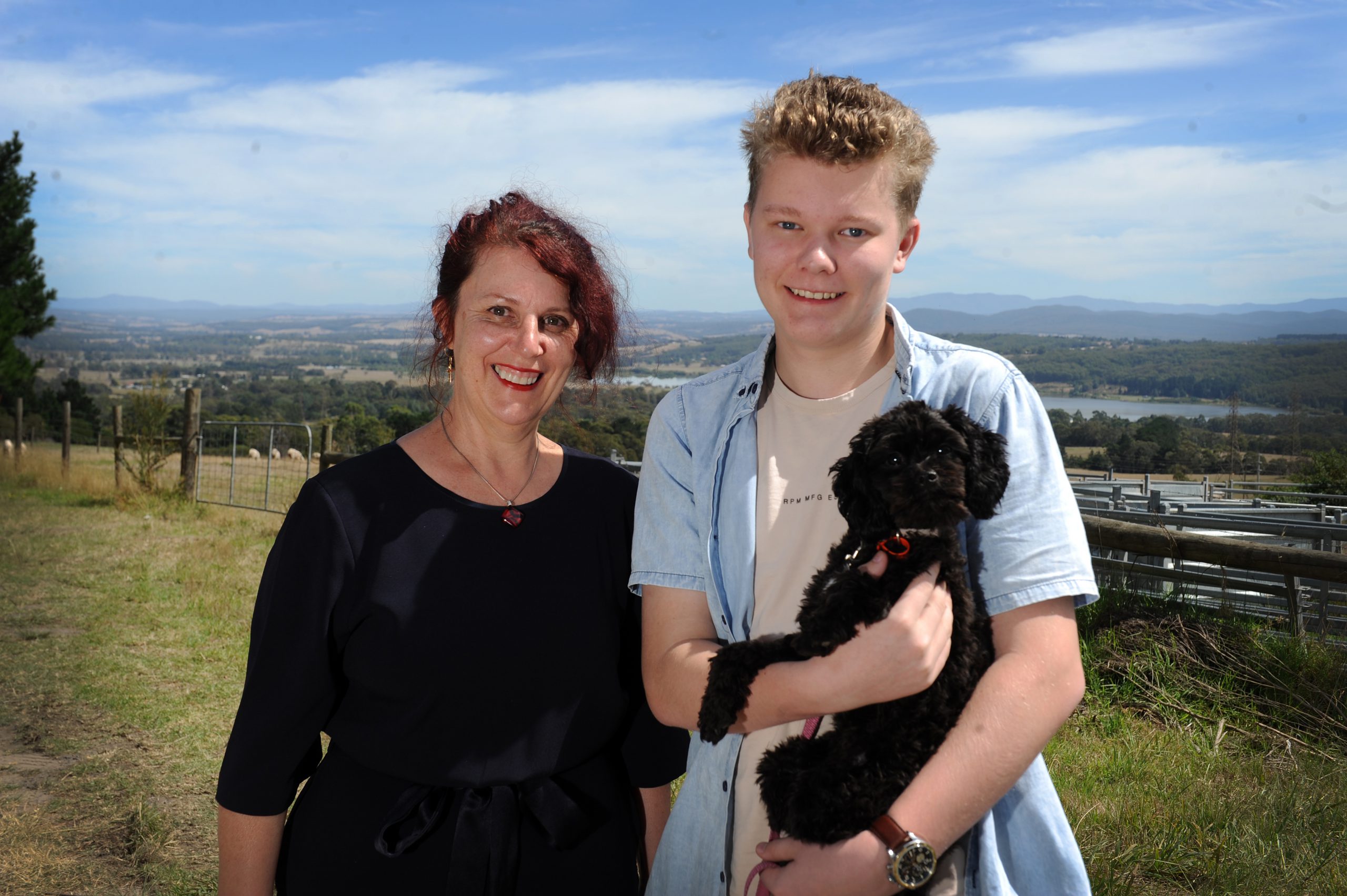 Heidi Kraak
While it is not uncommon for politics to run in families, Latrobe City councillor Sharon Gibson is determined that any achievements her son Stuart makes in the political arena are done so in his own right.

Part of the Latrobe City Youth Council, the 16-year-old has his eyes set on politics, citing his mum as having triggered his interest in law-making.

Stuart recalled "following mum around" to council meetings as a child, and Cr Gibson recalled earlier memories of taking Stuart along to meetings with constituents in a pram.
"Before I got into council, I was the secretary of Moe Traders [Association] and each month I would deliver the minutes and agendas and ask if they had any questions," Cr Gibson said.
"I'd go through the whole CBD and [Stuart] would be in the pram."
According to Cr Gibson, Stuart, a Lowanna student, is "good at arguing" and is not afraid to "dig in".
"He will come back with 'these are the laws'," she said.
"Stuart really has a focus on the laws and how they enact with people and what you can and can't do and he is really keen to change this for the better."
Although, Cr Gibson is quick to point out she "didn't put him up to it" and jokingly tells him to "learn from me: don't do it".
"If that is what he wants to do, I applaud that he does want to make things better," she said.
"As long as he goes into it with eyes wide open.
"It is not always the nicest path, but it can be a really great path, too."
The youth council isn't Stuart's only role as he is a part of headspace youth committee and plans on being involved in the student representative council at school this year.
"I just find it fascinating how laws are made and how it impacts our day-to-day lives," he said.
"[The youth council] is great. The youth council has an option to stay on for another year before they have to apply. My second round is coming up this year."
While Stuart only joined the youth council mid last year, he had thrown himself in and been involved in a number of activities, including helping facilitate sessions at local high schools raising awareness of the potential dangers associated with schoolies and parties.
Passionate about making change, Stuart said unemployment was a massive issue in the area, particularly for young people.
"It is crazy how many of my friends … can't get a job because they find it too hard," he said.
"Even where I work, we're starting to stop hiring people because we can't afford to keep people.
"The easiest way [to help] is to buy local."