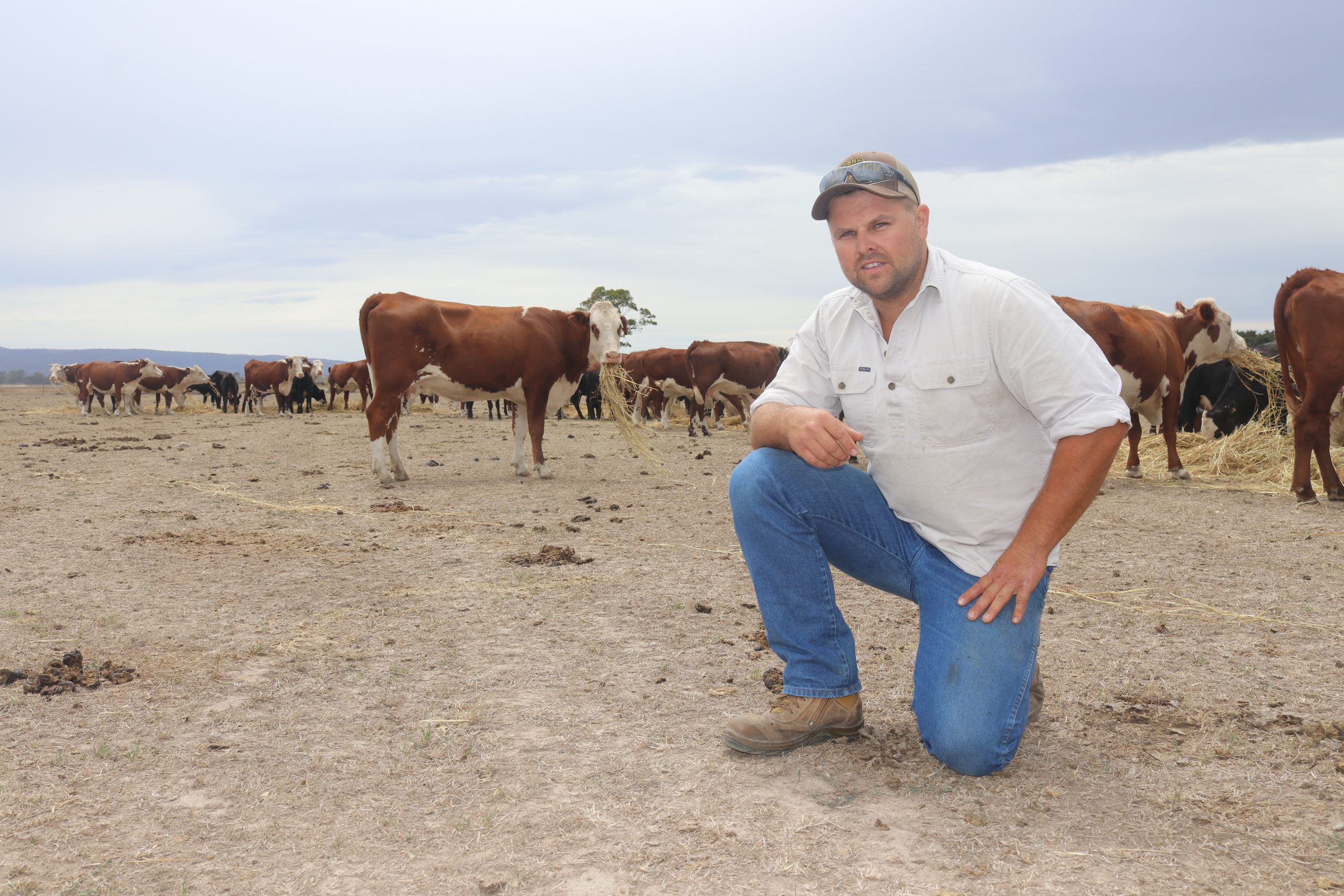 Michelle Slater
Latrobe City Council is pushing for the municipality to be officially declared drought-affected as landholders report the dry is starting to push its way west into the Latrobe Valley.
Council has written to the Deputy Prime Minister and federal Agriculture Minister asking for support and the mayor and chief executive will be hand-delivering a copy of these letters in Canberra this week.
Being declared drought-affected means Latrobe could apply for funding under the Drought Communities Programme.
Council is also encouraging affected local farmers and residents to contact it to access support and advocate for funding from federal and state governments.
Glengarry beef producer Jed McGennisken lives on the cusp of Latrobe City and Wellington Shire and said local farmers were staring into what is shaping-up to be a failed autumn.
He said they had not had any proper rain in the past four months and his paddocks were bare with two of his five dams completely dried up.
"If we get a failed autumn, it will be dire. I've been talking to some of the older guys around here and they've said it's as bad as they've ever seen it," Mr McGennisken said.
"I would say the drought has crept as far west into Yallourn North and Tyers. It usually stays green in Glengarry and Yallourn North. This country is as nearly as bad as Munro, east of Stratford."
Mr McGennisken is feeding out three times as much fodder to his cattle as usual and has heavily de-stocked his herd with more de-stocking planned if the autumn break doesn't arrive.
"We are agisting cattle out in Callignee which is not so bad but it's [Callignee] feeling the pinch. It's hung on in the past month or so," he said.
"We had two 30-acre paddocks locked-up before Christmas. There is a green tinge on them but nothing is there. We've had some wind and dry conditions and it's now burnt-off."
Mr McGinnesken also works off-farm at Australian Paper but the creeping drought is affecting his fence and weed control business as clients are tightening their belts or redirecting funds elsewhere.
"The widespread nature of this drought is daunting because there is no real end in sight," he said.
Mirboo hay transporters Kat and Brenton Gration said they were down to their last couple of loads as hay yields across Victoria were down and prices were going up.
Ms Gration said they had gone through 50,000 bales in the past four months, more than double the amount of hay they would usually supply, and pickings were now slim.
"We are getting it from anywhere and everywhere. We have farmers on waiting lists months ahead," she said.
"My parents farm in Yallourn North and they normally get 70 bales. This gets them through. Now they got 30 bales."