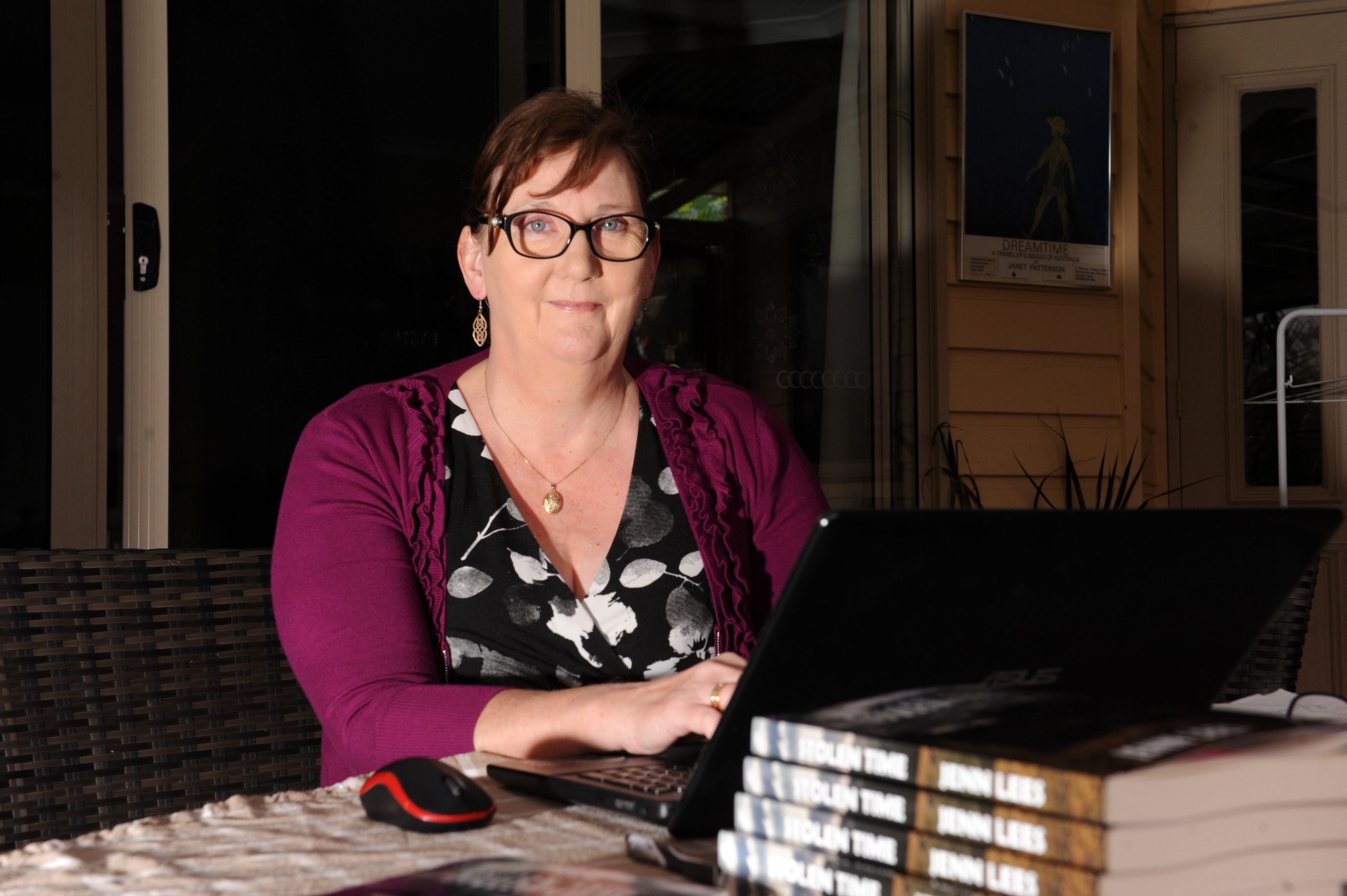 Anne Simmons
Trafalgar nurse Jenn Lees has fallen so deeply in love with Scotland, it became a major inspiration for her writing debut.

"When I'm out there, I love their colours, their greens and browns, the purple of heather in summer and, believe it or not, it doesn't always rain in Scotland," Ms Lees said.

"When it is sunny, it's magnificent and when it rains, it is deep and brooding."
Ms Lees has independently published two books in her Community Chronicles, the first The Crash being an ebook novella and the second Stolen Time released as a paperback and ebook.
Dreams can be another well of inspiration for Ms Lees and this was the case with her debut.
"I woke up with a sense something bad was going to happen and someone was going to take away my safety," Ms Lees said.
While she said she was usually a fantasy writer, a dystopian time travel with a side of romance took over her creative side.
Her characters were "crying out for attention" distracting her from other projects she had been writing, Ms Lees said.
A main question acting as a springboard for the narrative was, 'what if the stockmarket crashed and we didn't get back from it?'
"I'm a bit of a people-watcher and I just think when disasters and things do happen there are people who give up and give in and then there's the people that are determined to bring something good out of something bad, determined to keep going and make it better," Ms Lees said.
Ms Lees first travelled to Scotland in her early 20s, then returned to do her midwifery training, which is when she met her husband Frank.

"Just the feeling you get out in the Highlands, I always find I come back with a story," Ms Lees said.

There will be a book signing of Stolen Time on Saturday, February 23 at The Cog, 12 Breed Street, Traralgon, 11am-1pm.