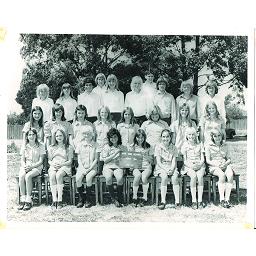 CHER JIMENEZ
What started as an invitation to gather former schoolmates in Moe had blown to a grand reunion of sorts for 12 high schools across the Latrobe Valley.

Moe High School alumnus Bruce McConnell was planning a reunion of students from his former school when an idea popped up to include 11 other educational facilities.
Mr McConnell and a friend Andrew Gardner created the Gippsland Recent and Past Facebook page five years ago to connect people who had moved out of the area and those that still call the region home.
The group now has more than 4000 members who attended Latrobe Valley schools including some former students who are now in their 80s and 90s.
"This is a big thing. It's a once-in-a-lifetime experience to see friends again after so long," Mr McConnell, who is now based in Queensland, said.
Built in 1953, Moe High School burned down in 1993 and is now Lowanna College after amalgamating with two other secondary schools.
Mr McConnell said the March 30 reunion at the Moe Apex Park would include former students of Yallourn High School, Yallourn Technical College, Newborough High School, Presentation College and Trafalgar High School.
About 300 people from here and interstate have so far committed to attend the reunion which will run from 10.30 am-5pm.
Organisers have hired the scout hall for the reunion with attendees being asked to donate a gold coin that will go to the venue.
Mr McConnell said the recent passing of some members of the group also encouraged him to organise the reunion.