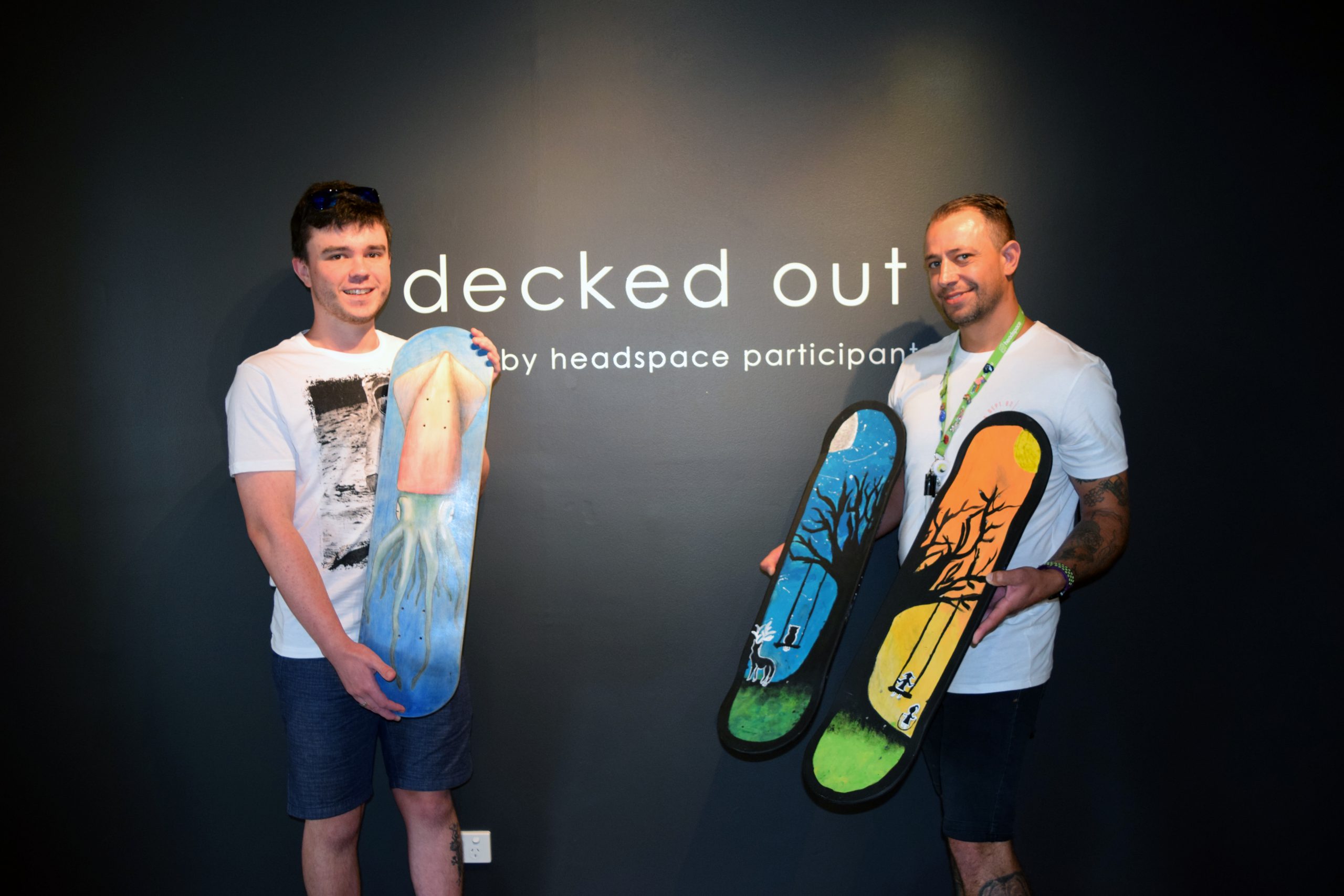 Heidi Kraak
From the minute 20-year-old Scott Alder heard about a competition in which participants had to use a skateboard as a canvas, he knew he wanted to draw a squid.

"Literally, on the first day that [headspace youth worker] Christian brought the [competition] to my attention, I said an octopus or a squid would look really good," he said.
"It is the perfect shape for it."
The Churchill resident's vision was certainly not misled, as he took out first prize in the Decked Out skateboard competition, which was judged at a 10-year anniversary celebration of headspace, Morwell late last year.
Some of the skateboards from the competition, including Mr Alder's prize-winning work, will be on display at Latrobe Regional Gallery in the coming weeks.
Headspace youth worker Christian Atwater said the Decked Out competition, facilitated in partnership with Latrobe Streetgames, was "very popular" among young people around the Valley.
"We were looking at how [to engage] young people to [achieve] positive mental health outcomes and art as a form of therapy was something that we looked at," he said.
"We initially started with 50 boards and all 50 were taken. I think we could have done with more than 50.
"We did [it] through the schools, young people were able to access the boards at the headspace site and we were at the Streetgames launch."
Headspace Morwell is also calling for expressions of interest from young people aged 12-25 to participate in a fortnightly program at the gallery which will explore art therapy.
"Art as therapy … [is about] being able to transfer feelings and emotions, internally and placing that externally, whether it be on a skateboard or through clay moulding," Mr Atwater said.
"It is being able to externalise it for the self, onto whatever medium that is."
The program will likely run for three terms and will be held fortnightly on Monday afternoons from 4pm-5.30pm.
People interested in the program can contact Mr Atwater at Christian.Atwater@headspacemorwell.org.au.
The Decked Out exhibition will be on display at Latrobe Regional Gallery from February 23 until March 31.