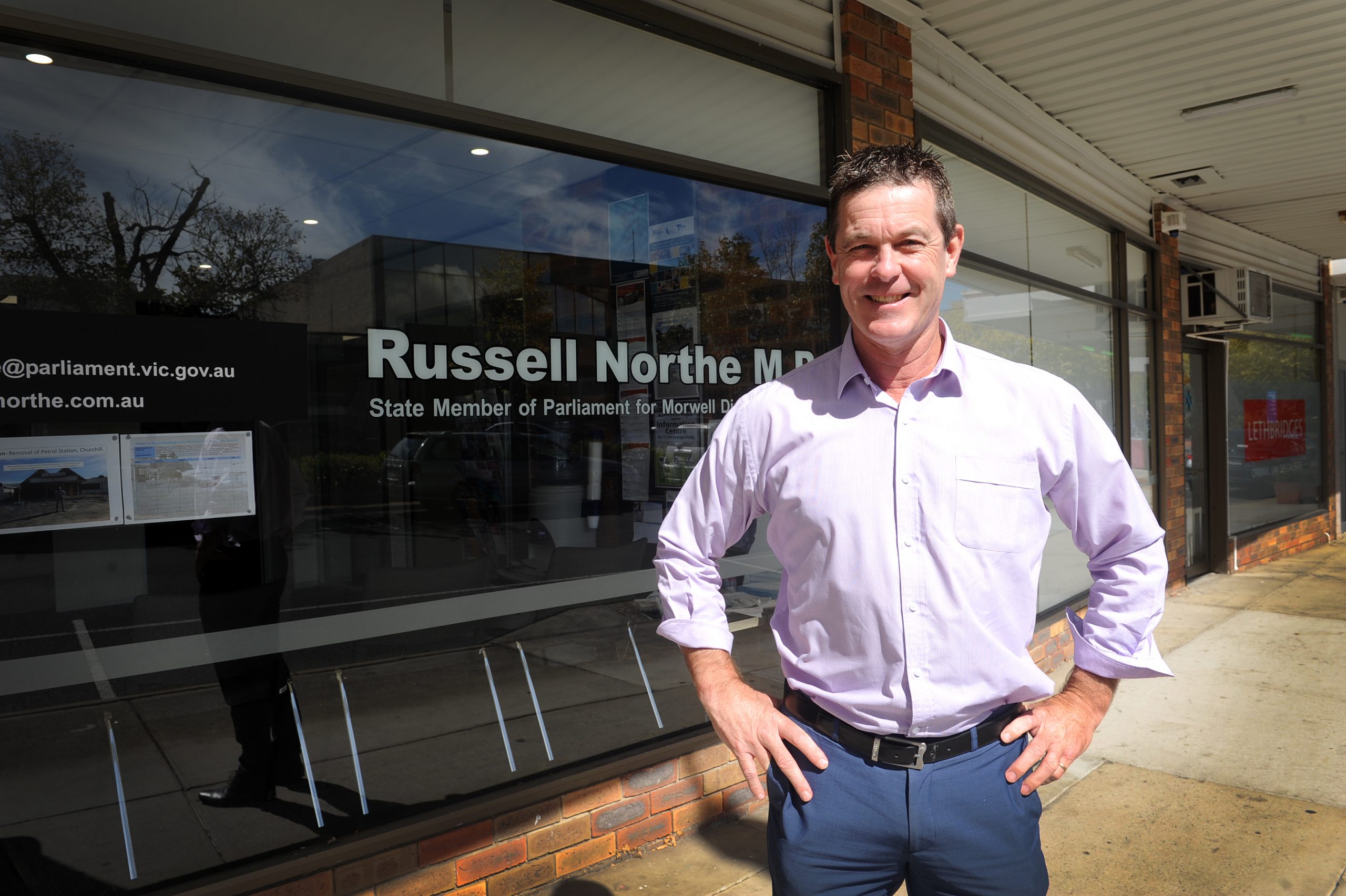 Michelle Slater and Heidi Kraak
Member for Morwell Russell Northe is backing the push from Latrobe City Council to have the Latrobe Valley officially declared drought-affected in order to receive Commonwealth grants.

Last week, Latrobe City asked the federal agriculture minister for the drought declaration as farmers were feeling the drought creeping over the border from Wellington Shire.
Mr Northe said he would take up the issue with the state government this week.
"People are frustrated by the fact these grants of assistance apply along municipal boundaries," Mr Northe said.
"You can have a farmer who may be just on one side of the border in Latrobe City who is not eligible for assistance, yet the neighbour across the road is, because they are in Wellington Shire."
Latrobe City mayor Graeme Middlemiss said he hoped they would get a prompt response from the federal government, but said council would also be asking the state government for drought relief.
Victorian Agriculture Minister Jaclyn Symes met drought-affected farmers in Giffard on Friday and announced $13 million in drought assistance for farmers in east and central Gippsland.
Packages include $3500 for farmers on the Farm Household Allowance, and $2500 if they were not on the allowance, as part of a $5.6 million Drought Hardship Support package.
Farmers will be able to spend the cash however they want.
"We are really keen that whatever assistance the Victorian minister announced today can go to our drought-affected farmers in Latrobe," Cr Middlemiss said.
"We are keen for farmers in drought in the Latrobe City to get the same Commonwealth and state assistance as they getting in Wellington."
Nationals leader Peter Walsh accused Ms Symes of giving Gippsland farmers false hope about farm rates relief which was not included in the package.
Mr Walsh was in Traralgon on Friday and called the announcement a "token effort" that did not go far enough.
"The minister said earlier in the week it [rate relief] wasn't off the table. Obviously it was off the table and she was misleading people and giving them false hope," Mr Walsh said.
"It actually worked back into 2008 and 2009. The system is there. It is easy to administer and it actually has some equity across the scale of different farmers. Why didn't they do that?
The call for rates relief has been pushed by farming bodies fearing they will be rated off the land by being charged at potential land value, rather than primary production use.
Ms Symes had said the cash payments farmers would receive would make up 30 per cent of any rate relief, and she did not rule it out for the future.
"We didn't want to dictate to farmers what they should spend this money on, I suspect most will be put towards their rate bill," Ms Symes said.