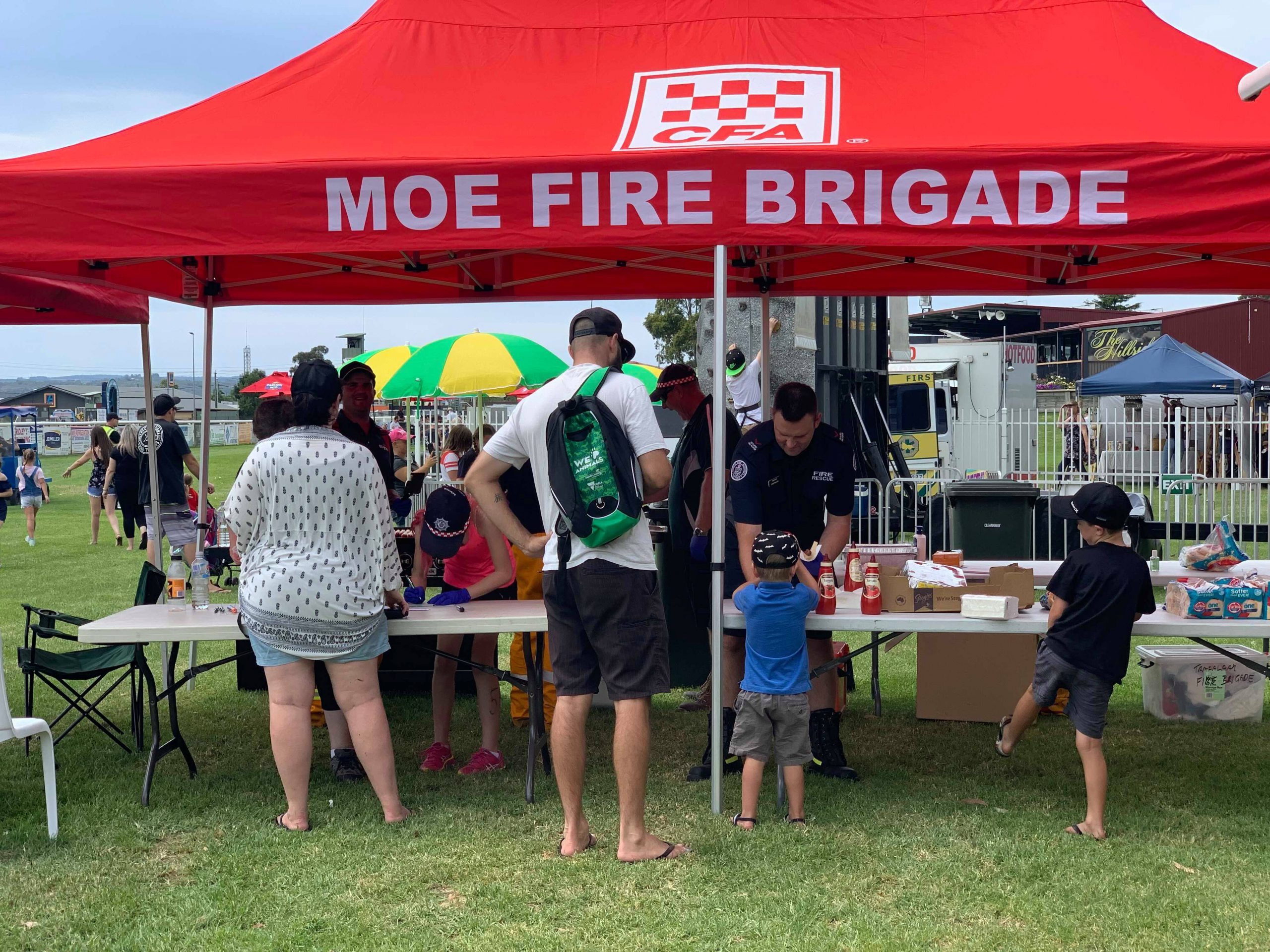 A Moe Racing Club meeting with a strong community focus raised about $3500 for local CFA units.

The presence of six CFA units and the running of six local cup events from Warragul to Morwell converged on Moe on Sunday, February 17 for a day of racing and family activities that attracted 2000 people through the gates.
"It was a beautiful day. We had lots of families out on lawns under umbrellas. The picnic tables were full all day to the very last race," Moe Racing Club office manager Sandra Mathe said.
"The kids were out all day having fun, enjoying themselves and a lot of people commented on how good it was having kids out on the lawn just playing."
The card of eight races included cups from the towns of Warragul, Yarragon, Trafalgar, Yallourn North, Newborough and Morwell.
Racing was broadcast live on racing.com.
"It puts it out there that we're racing at Moe and everyone can hear it live on course. It's not something that happens very often because of other main race meetings on that day," Mathe said.
Based on the event's success as a "cheap day out" for families, the racing club intends to hold the Community Local Cups Day annually after gaining sponsorship from each town involved.
Kids could get up close to live native creatures like reptiles and koalas or hop on a trackless train around the grounds in other activities to run on the day.
Racegoers could browse handmade wares at a market of 20 local stalls and take part in sports activities.
The CFA had a strong presence with Newborough, Latrobe West, Trafalgar, Moe, Moe South and Westbury units involved.
CFA members presented their fire trucks for display and were available to answer questions about their work in the community.
The funds raised will be distributed between the six units.
"They're always out there on the front line protecting the community. Especially with recent fires we've had, we wanted to do something to contribute to all the help they've done for us," Mathe said.
The Community Local Cups Day was one of 14 race meetings Moe Racing Club holds throughout the year and attracted about 800 more people than last year's car show.