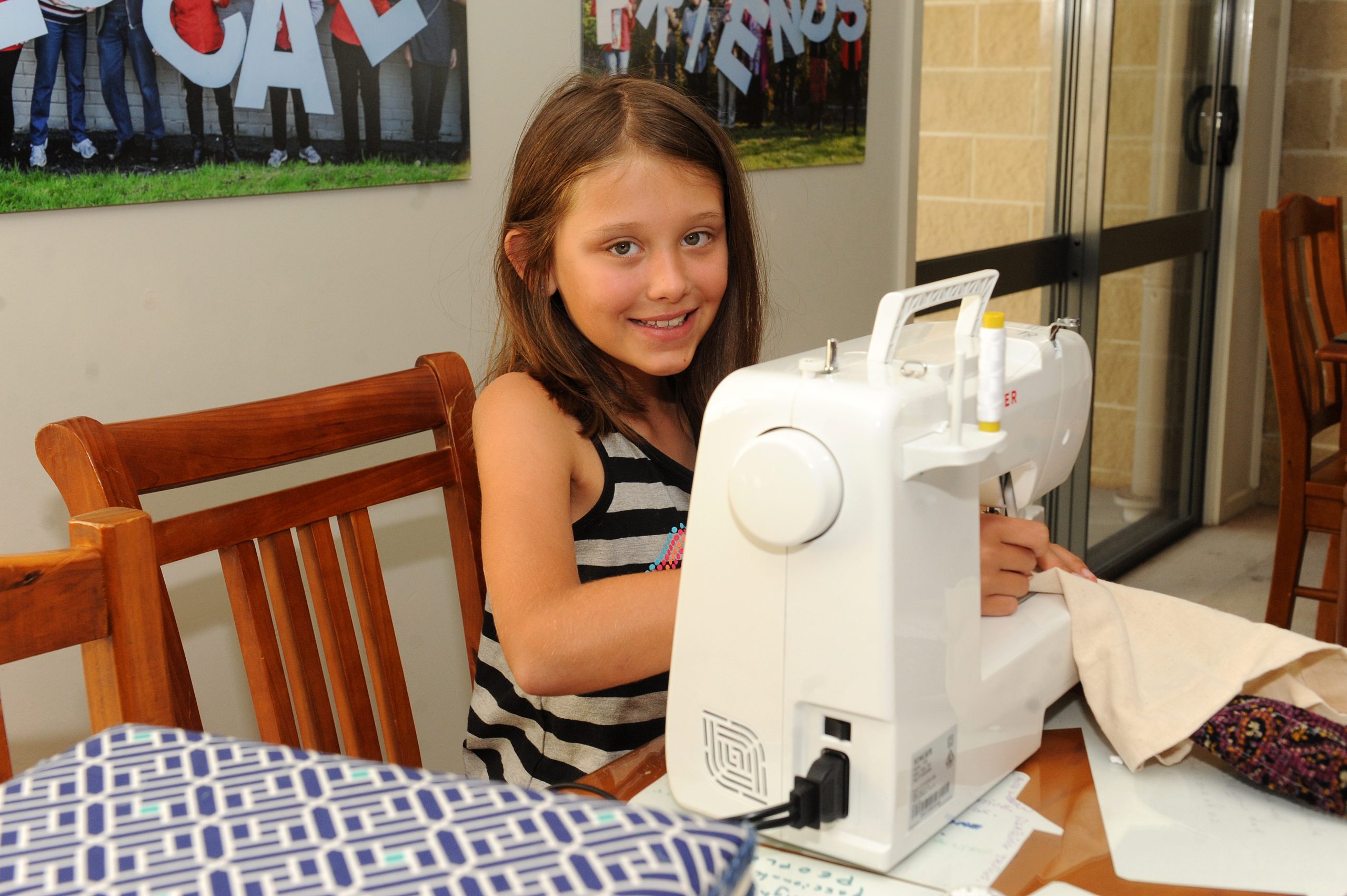 By Cher Jimenez
Morwell repair cafe's youngest volunteer is a 10-year-old girl who taught herself to sew.

Lilykate Lund started with cross stitching when her interests turned to sewing a year ago and she "pestered" her parents to buy her a sewing machine.
"She was pretty adamant and I finally gave in and went 'let's see what happens'. From then she taught herself to sew and was able to bring that skill into the repair café," Lilykate's mum and Morwell Neighbourhood House manager Tracie Lund said.
Lilykate has not missed a weekend session at the café since receiving the machine last Christmas.
The repair café, which runs every six weeks at the neighbourhood house, is a place where old items are fixed instead of being thrown to landfill and people get to share their skills. Ms Lund said it was Lilykate's idea to volunteer at the café because of her passion for sustainability.
"She was really adamant that she wanted to come," she said.
"I think what's great is that somebody as young as Lilykate has such an awareness of the environment and is really passionate about sustainability projects and wants to contribute her skills when she can."
Last weekend the year 5 student at St Gabriel's Primary School mended the jacket of a 10-year-old boy when the repair café was held at Warragul.
Lilykate said what she loved about stitching was the fact that she could put things together.
Through the repair café she was able to help children mend their stuffed toys, jumpers, coats and put patches on their jeans.
She started making pillow covers for her family as soon as she learned stitching and last year made pillows and sold them for a school fundraiser.
Lilykate is also into drawing, a skill she is now planning to utilise for her school's fundraiser.