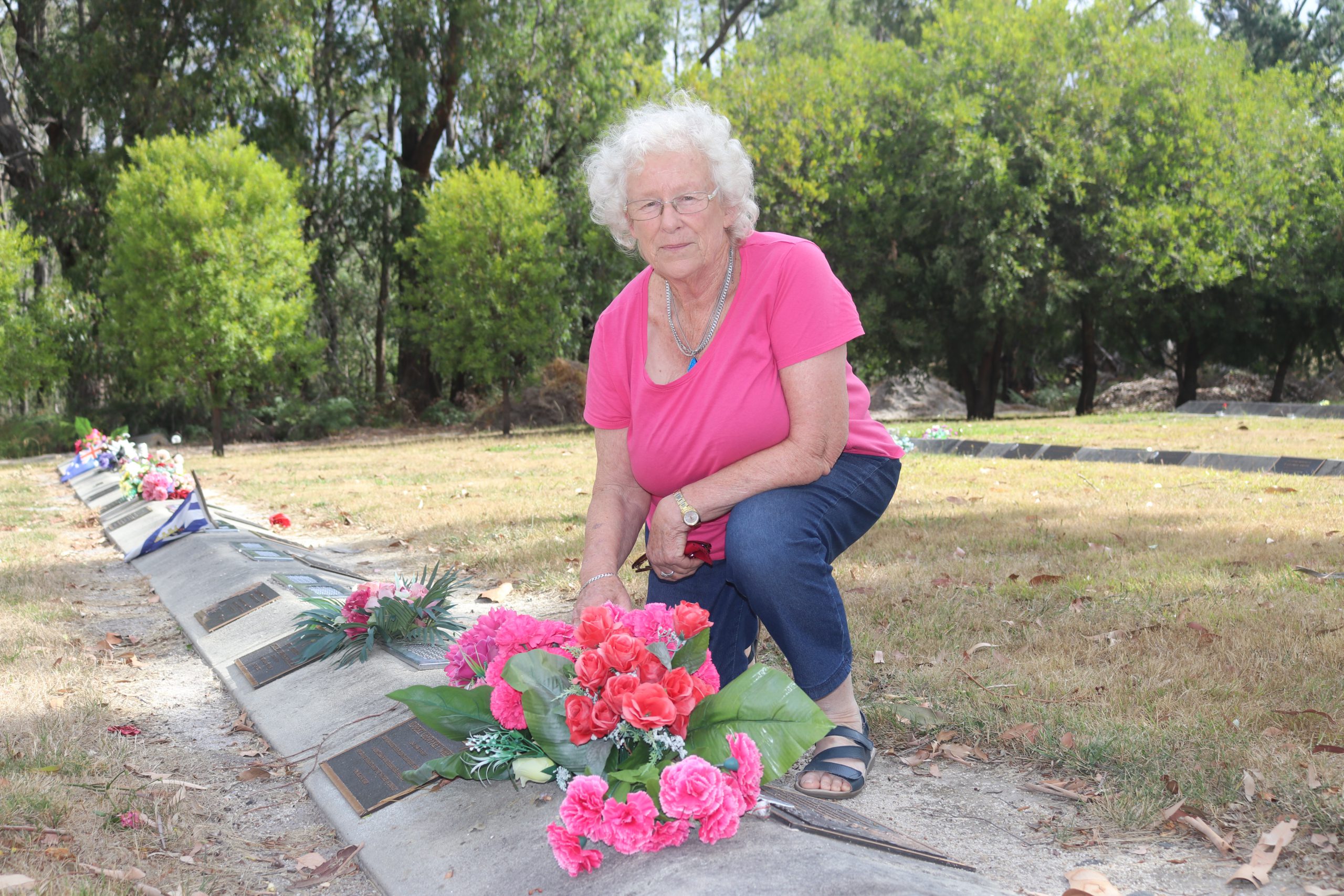 Michelle Slater
Regional communities depend on the goodwill of volunteers to ensure the smooth running of one of the most significant moments of human life – death and burial.
Country cemeteries are run by groups of community-based trustees, many of whom have family buried there and are entrusted to keep meticulous records of important town history.
Trustees are also responsible for deciding where people get buried, grounds maintenance and sticking to state government regulations.
Boolarra Cemetery secretary Ros Carstairs is one of 11 trustees and she said there were people queuing up to volunteer in a thriving country cemetery.
"Without volunteers you couldn't get buried, you can't just whack someone in the ground," she said.
"Country cemeteries have more love as they are not daunting places to visit, local people feel comfortable coming here. I know a lot of people buried here as you would in a small town."
Boolarra cemetery was featured in an open gardens trail, and Ms Carstairs said the trust encouraged locals to take nature walks and for Landcare groups to hold native critter spotting sessions.
"If there were awards for country cemeteries, we'd get one because it's so pretty and maintained. In spring it's a delight covered in native orchids," she said.
Ms Carstairs said the Boolarra cemetery had a bright future, with plans to build an eco-toilet. The trust is also looking at new ways people are choosing to be buried.
Over in Gormandale, cemetery trust secretary Fiona Musgrove said many of the volunteers were local dairy farmers overseeing just 10 burials a year.
She is in charge of a book of handwritten records of burials, going back to when the cemetery was established in the 1800s.
"There are generations buried here. Some people ask if they can reserve a plot. There's people who have moved away and then come back to be buried with loved ones," she said.
"I think it's fairly busy for a country cemetery."
Trust volunteers are answerable to the department of health human services, and Ms Musgrave said regulatory requirements could put pressures on volunteers, especially on small committees.
Gormandale cemetery was recently awarded a $50,000 state government grant to seal a road and for a composting toilet for the smattering of weekly visitors who used to have to hike three kilometres to the nearest amenities.
"It's more personal with volunteers and I think the community has pride in it. They come in and tend to the graves and put lovely flowers there. It's quite colourful," Ms Musgove said.
Where large city cemeteries are run by full-time paid staff, some of the smaller towns are struggling to find the next generation of trustees.
Moondarra cemetery secretary Janice Philip became a trustee in the late 1970s, taking over from her father.
Moondarra is cared for by four trustees, including one who puts in a few hours of maintenance such as mowing the lawns although they use a contracted gravedigger from Moe.
Ms Philips described the cemetery as a peaceful spot off the main road, and estimated there were about 200 people buried there, with an average of one burial a year.
"But we could do with some younger blood to join the trust. We need some new people as we are getting older," Ms Philip said.
"I hope the next generation takes over. People are too busy now. They had more time years ago."