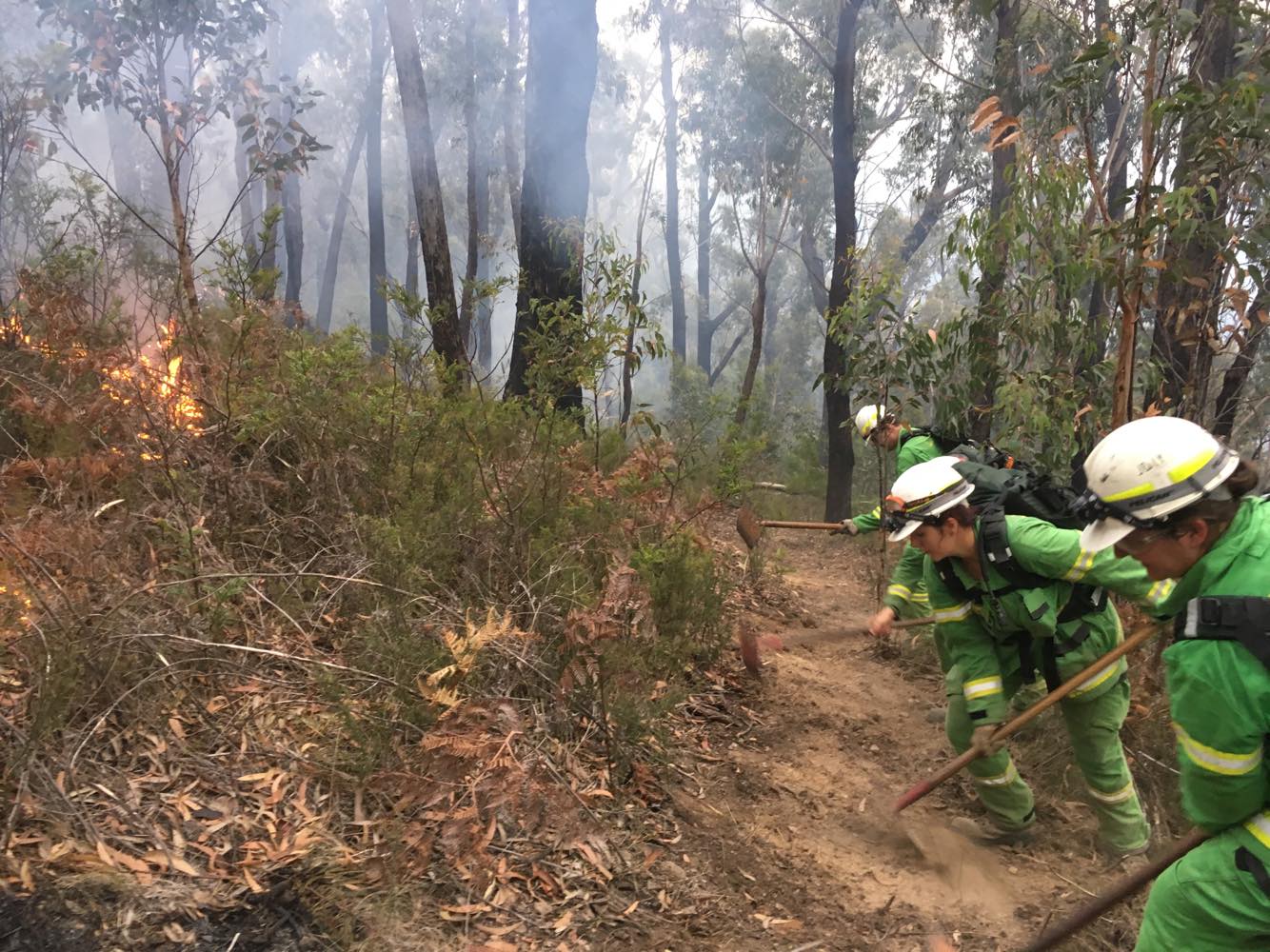 Michelle Slater
Firefighters have issued an advice warning to communities near Walhalla- Stoney Creek after the status of the large fire was changed from contained to going on Monday.
A community meeting will be held in Erica at 7pm tonight to let locals know about any updates leading into what will be an extreme heat weekend.
The advice had been issued to communities ranging from Seaton to Rawson.
Erica incident controller Andy Gillhan stressed there were no threats to communities but people should monitor conditions and have plans in place as conditions could change rapidly.
He said a recent spate of dry conditions had caused the 8000-hectare fire that had been burning for about a month to break its containment lines by about another two hectares.
"It's moved beyond the original containment lines, but not by much. We are working around the clock to make sure the fire is locked in leading into the weekend," Mr Gillhan said.
Mr Gillhan said people should expect to see increased smoke caused by the fire activity and more fire crews on the road and firefighting aircraft in the next few days.
"We expect to have another two weeks of solid work ahead of us as weather conditions will present significant challenges to contain these fires," Mr Gillhan said.
"It is extremely difficult country to work in with a [fire] perimeter of more than 100 kilometres. It's dangerous for fire crew and hard to contain, it's arduous work."
Mr Gillhan said another large fire around the Thomson dam was under control although there had been an increase in fire activity from within.
Meanwhile, the West Gippsland Catchment Management Authority has suspended work on the fishway project at the Horseshoe Bend Tunnel, after the fire almost engulfed the site on February 3.
Contractors had done some preliminary works and the project will resume when relevant authorities give the all-clear to enter the site.