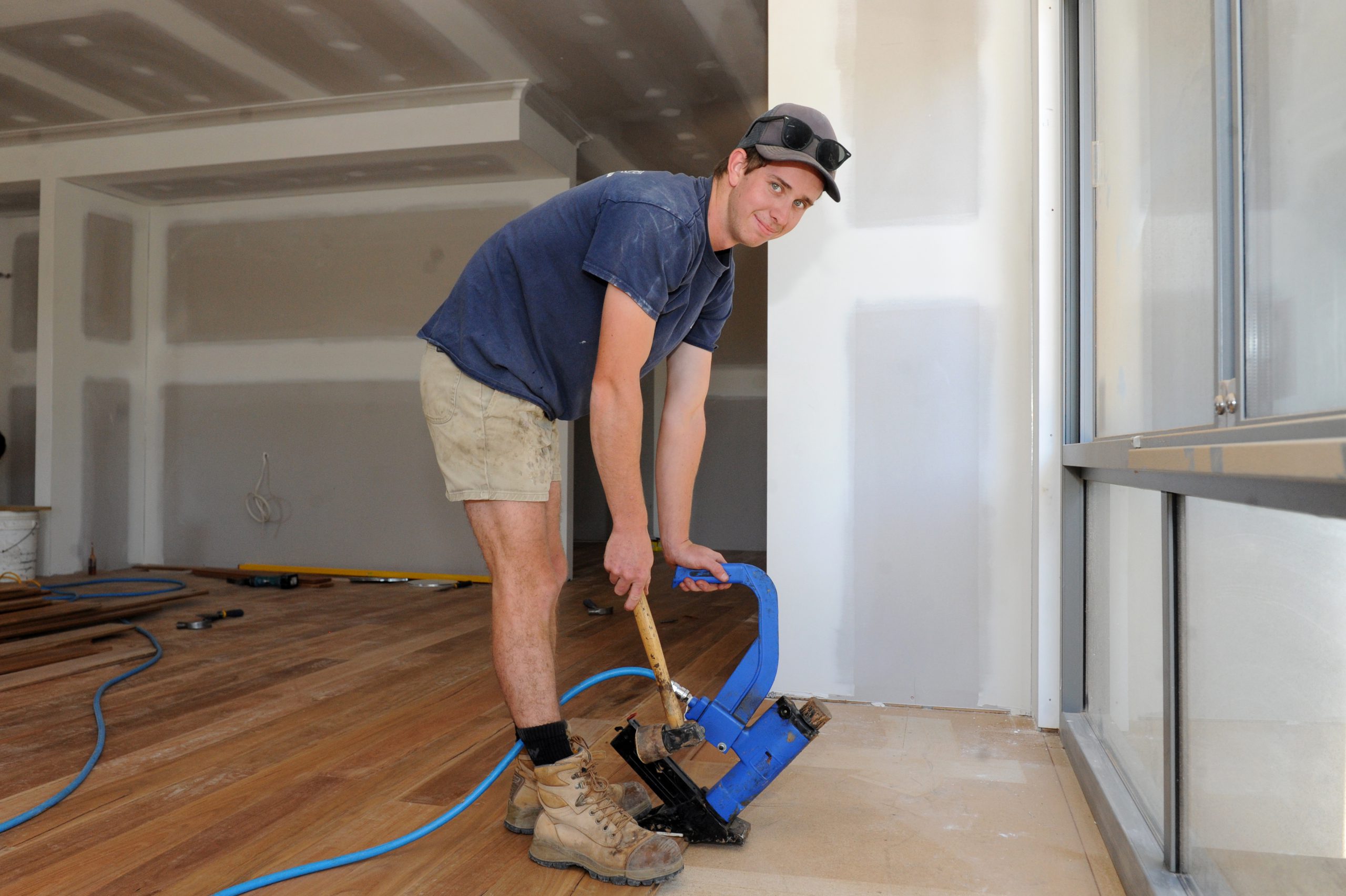 Bryce Eishold
Two Latrobe Valley apprentice builders will represent the region at a state level later this year after claiming gongs at the Master Builders Gippsland awards held in Traralgon on Thursday night.

Mirboo North third-year chippy Ben Austin took out the Training Provider Apprentice of the Year while fourth-year apprentice builder Jack Scott from Traralgon received the Chairman's Award at the annual event.
Mr Austin, 20, said the award "hadn't really set in yet" but was humbled to have been nominated by his trade school, Apprenticeships Group Australia in Korumburra.
"Ben stood out to the judges for his commitment and passion for his trade. He has future ambitions to be a recognised and respected local builder," Master Builders careers coordinator Imogen Gregory said.
He said he loved the job because he "does something different every day", and thanked his employer Paul Smith Builder for supporting him through his apprenticeship.
"I love the job because you're always doing something different," Mr Austin said.

"You might turn up to a block one day and before long the foundations are laid, and then you eventually leave the property with a really nice house".
Traralgon apprentice Jack Scott, who will be fully qualified this year, said the experience was "unbelievable" after he was nominated by his employer Furlan Constructions in Toongabbie.
"I was ecstatic and I couldn't take my hat off more to my boss who's pushed me along the right path. It means a lot to both of us," Mr Scott said.
In the lead up to the night, both men were interviewed by the judges about their career ambitions, what they enjoyed about their job and their most memorable projects.
"I really love my job. My favourite job was in Church Street, Traralgon. It was a big custom build … which we won awards for," Mr Scott said.
"It was so complex. There was a lot of things going on throughout the whole project and I'd never experienced anything like that kind of build before so I really enjoyed it."
Ms Gregory said Mr Scott was nominated because of his "resilience, drive and willingness to learn and take on increased responsibility at work. He loves the variety in his work and has aspirations to run his own business one day."
"I want to keep building, I don't plan on stopping and I hope to stay with Furlan and my boss (Walter Furlan)," Mr Scott said.
Both men will compete for the title of Master Builders' Victorian apprentice of the year at an event held in Melbourne later this year.