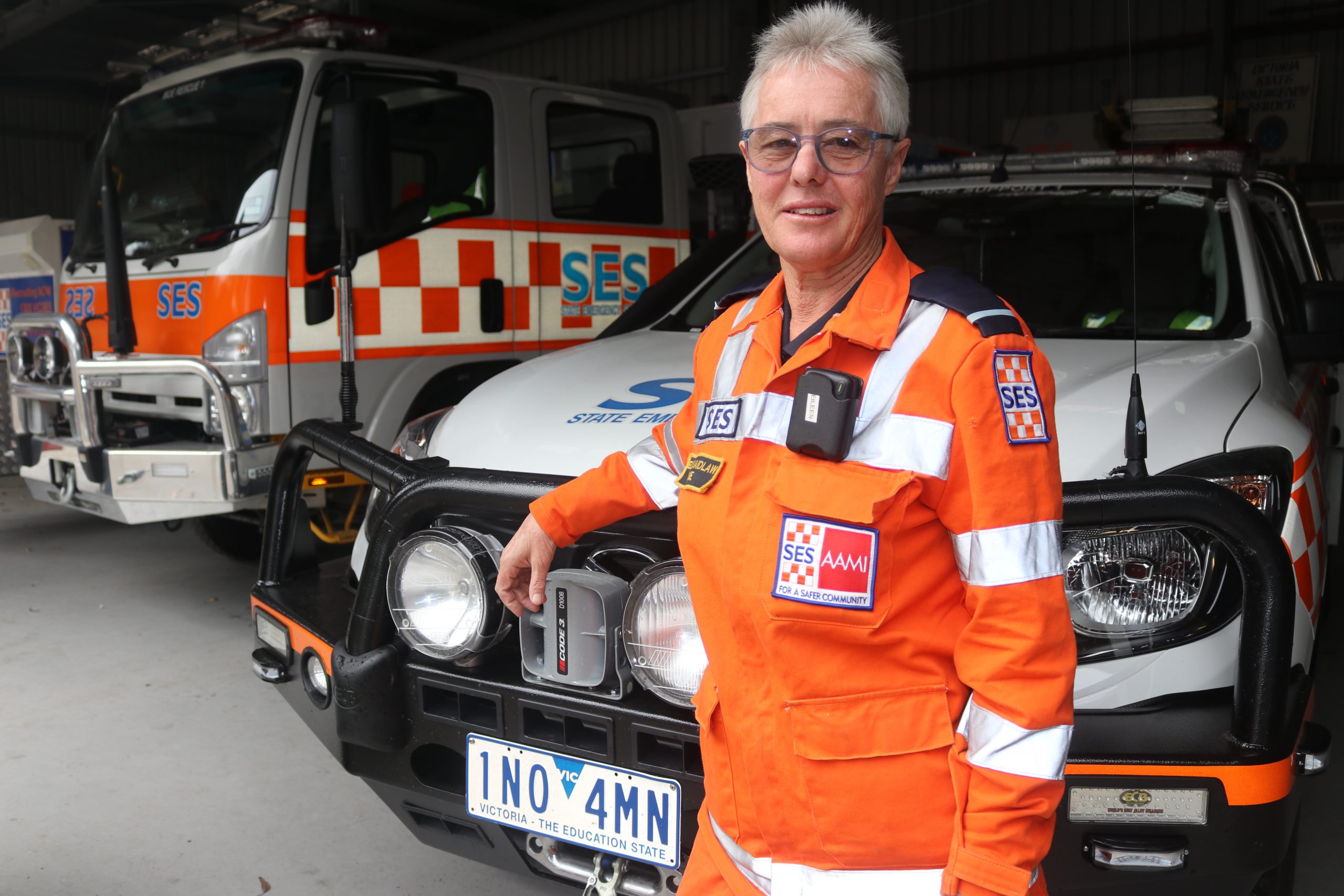 Michelle Slater
Moe SES unit member Eileen Laidlaw is among the 33 per cent of female volunteers within the emergency service organisation and she encourages more women to sign up.

The Victorian State Emergency Service is celebrating the role of women leading into International Women's Day tomorrow.
Women play an important part in the SES, with 107 in leadership roles, 35 of which are unit controller positions.
"Women are accepted totally, we do all the same training, the same jobs and there is no us and them. We are all welcome," Ms Laidlaw said.
"If you have the time to volunteer, I definitely encourage it. There is a spot for everyone if you are not a hands-on type person. It's a great organisation and becomes a second family."
The former dairy farmer switched to beef cattle which freed up her time to take up more volunteer work within the community.
She joined the SES more than four years ago after talking to her neighbour who inspired her to volunteer.
Ms Laidlaw takes part in hands-on operations including clearing fallen trees, helping police with search and rescue, community events and assisting with training.
She said her farming background and love of the bush gave her the skills to get the job done in all weather conditions and she especially loves helping out with search and rescue operations.
"In a forensic search we get down on our hands and knees, shoulder to shoulder, parting grass looking for things like spent cartridges or blood," she said.
"It's very exciting to find something, it actually stirs you that you are a step closer."
Ms Laidlaw has helped carry lost bushwalkers out of the snow and was part of the Rawson Incident Control Centre logistics unit during the early stages of the Walhalla bushfires.
"I found things stressful when the sky went orange and there was ash falling between my glasses and my face as I was going between buildings," she said.
"Sometimes it can be traumatic, but we get offered peer support."
Ms Laidlaw said the SES gave her plenty of mental stimulation and had enabled her to take part in valuable training opportunities in different fields.
"It's personally rewarding to know I'm helping the community and fellow human beings in unfortunate situations," she said.
"You never know what the day will bring. You can be having breakfast and the pager will go off and they want you to go on a search and rescue."