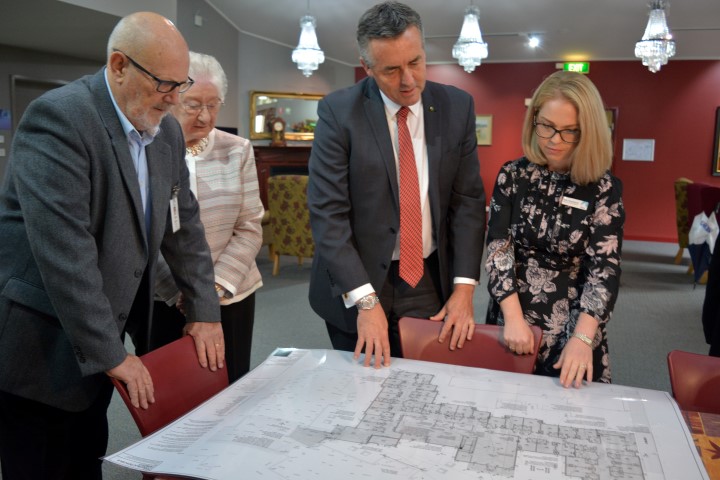 Cher Jimenez
Works to upgrade 44-year-old rooms at Yallambee Traralgon Village for the Aged will commence in July thanks to $1.88 million in funding from the federal government.

Yallambee acting chief executive officer Kate Keppitipola said the project would allow the facility to welcome 16 new residents.

"We hope for everything to be finished by March 2020 and take new residents by April 2020," Ms Keppitipola said.
Federal member for Gippsland Darren Chester made the announcement at the Matthews Crescent aged care home yesterday together with some of Yallambee's board and management officials.

The funding will be used to rebuild 16 residential aged care rooms from the old wing of Margery Cole Residential Care Service which is located within Yallambee.
At the same time Mr Chester also announced that Ashleigh House in Sale will also receive $1.23 million to upgrade its facilities.
"For a vast majority of people when they receive care they really appreciate the loving care in places like Yallambee and Ashleigh House," Mr Chester said.
"They have a great tradition of providing care in Gippsland and for a long time now and to see these facilities upgraded is really a win for the community, for the board and for the staff who work here."