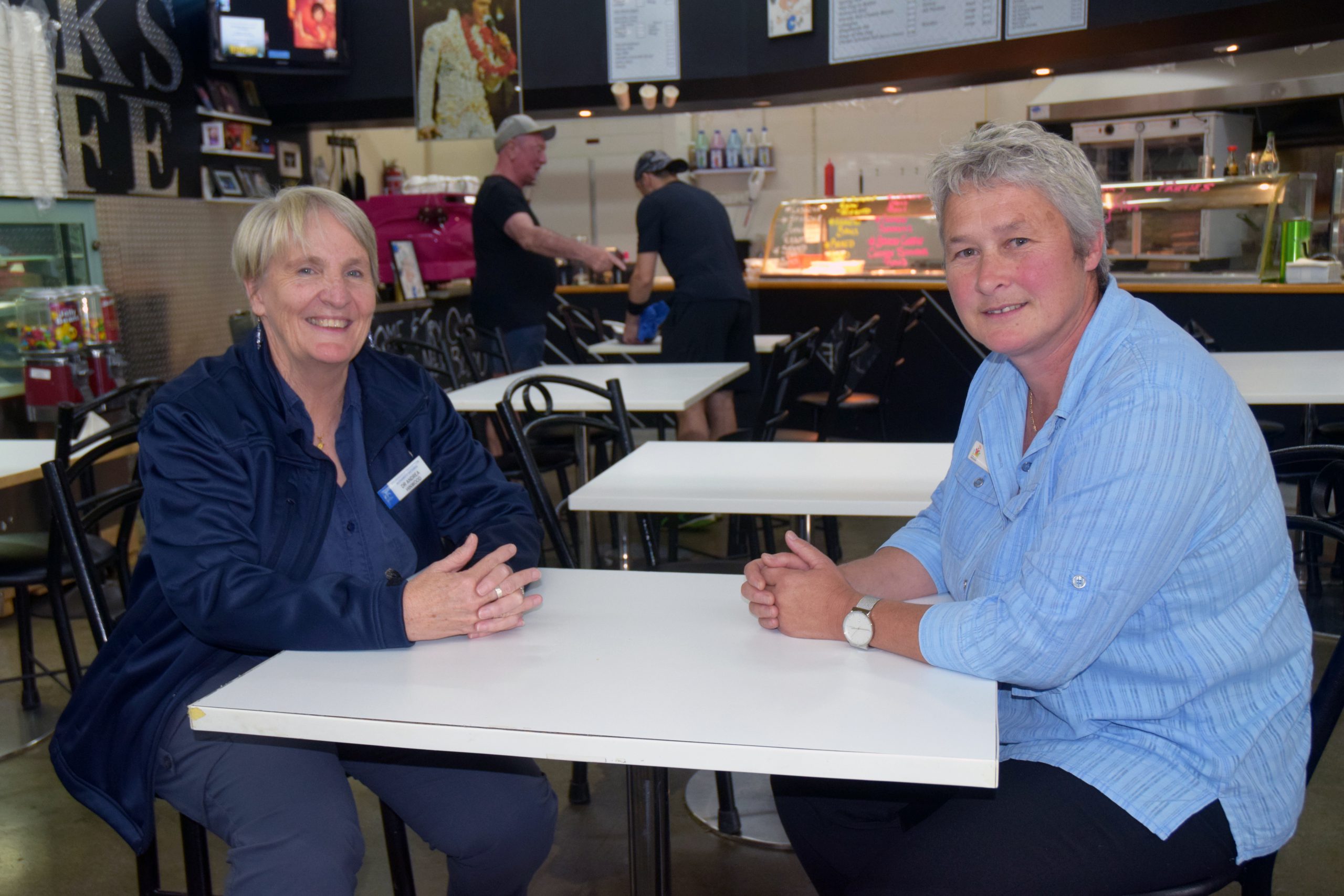 Heidi Kraak
Access to health services and concerns about environmental assets, including the transport and disposal of asbestos, were key issues community members raised with Latrobe Health Advocate Jane Anderson and EPA chief environmental scientist Dr Andrea Hinwood during a consultation session on Friday.

Ms Anderson and Dr Hinwood visited Nick's Café in Morwell to discuss environmental and health-related concerns community members may have.

The session follows other consultation including Ms Anderson catching buses around the Latrobe Valley to discuss health concerns with public transport users.
It coincided with the release of the Health Advocate's quarterly report, which outlines feedback from ongoing consultation surrounding the community's key health concerns.
Access to health services, specifically access to general practitioners, and mental health services were two major concerns which came out of the ongoing consultation, closely followed by social inclusion.
"Some of the things people have been talking to me about have been around decision-makers looking at what the issues are and responding to things in a timely manner," Ms Anderson said.
"Wanting to see health services be more preventative, using a broad range of things in the community to prevent health issues from getting worse and to prevent health issues from happening in the first place."
Dr Hinwood said air quality, water quality and asbestos transport and disposal were key topics that cropped up in a number of her conversations with community members at Nick's Café.

Ms Anderson said the state government's asbestos taskforce, which she is spearheading, would ensure there was clear communication between government agencies responsible for the different elements associated with asbestos disposal.
The establishment of the taskforces comes as Energy Brix Australia Corporation has begun work removing asbestos from the former Morwell Power Station ahead of demolition and an expected announcement of a shared asbestos disposal cell with ENGIE's Hazelwood Power Station is expected in the coming weeks.
However, EBAC said there may be a small amount of asbestos material that would need to be transported to a disposal site on the other side of the city.

"The taskforce will be monitoring what is occurring and be identifying improvements at the same time in the process," Ms Anderson said.
Dr Hinwood said the consultation session had allowed the EPA to clarify what the public understood about certain issues. "You can get information out in a media grab or put it in the paper, but it is actually much more satisfying being able to sit down and explain something," she said.