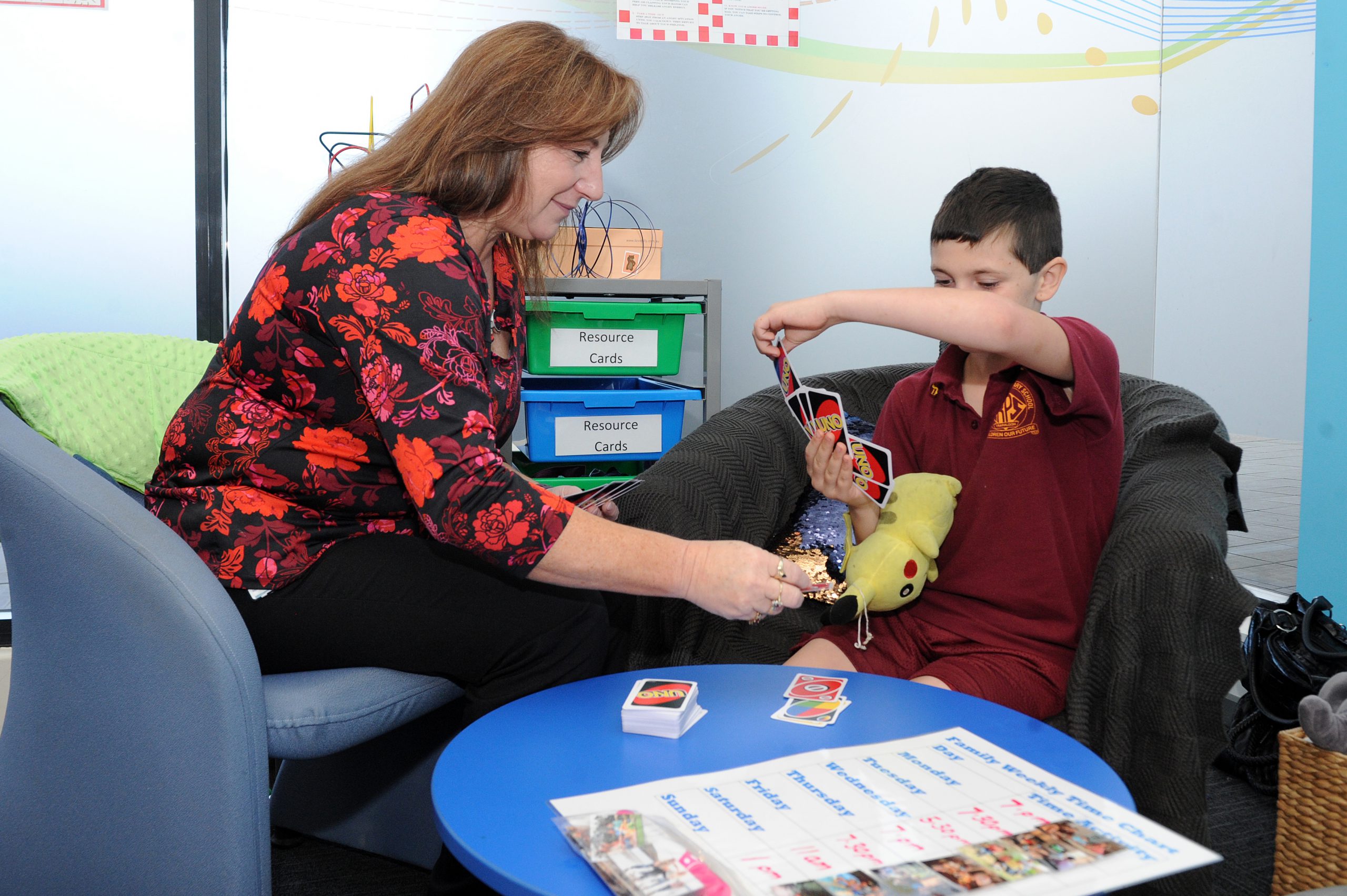 Cher Jimenez
Setting time structures and changing routines are key to helping children reduce screen time, according to Latrobe Community Health Service

LCHS family support worker Sharon Axten said for families to successfully make these changes everyone should be involved, especially the parents.

"Monkey see, monkey do. If there are routines that need to be placed for the child it needs to encompass the whole family," Ms Axten said.
She said if parents were going to schedule screen times they had to follow their own rules.
"The family needs to work together and have no screen time at the same time. If they're going to have screen time, have it at the same time," she said.
Ms Axten said it was also important for parents to know the games their children played as some may not be age-appropriate.
She urged parents to spend at least 10 to 15 minutes playing with their child uninterrupted and dodge the lure of technology such as mobile phones while doing so.
Setting a time for play and sticking with schedules will teach a child about structure which will help them into the future, according to Ms Axten.
"Let the child know that 'when I ask you to hop off that game, please hop off' … children are already starting to understand instructions and be respectful. If you don't set the foundation and structure time for everything you're going to have trouble," Ms Axten said.
She said there were strategies which parents could use when their child was off the screen such as alternative activities like playing a board game with the whole family or riding a bike or watching a movie with family members.
She also advised parents to be careful of giving their children unlimited screen time during weekends and on school holidays as it could be a struggle to go back to regular routines.
"Weekends and school holidays seem to be where it all just pans out and gets quite relaxed and then it gets hard when school starts back and going back to routines. You still need to [have] structure even if it's a bit looser," she said.
Ms Axten urged parents to start teaching children to limit screen time as early as possible because it can be more challenging during teenage years when they had the tendency to isolate themselves from others.
Families struggling with their child's screen time habits and behaviour can seek support through LCHS Kids Connect by phoning 1800 242 696.