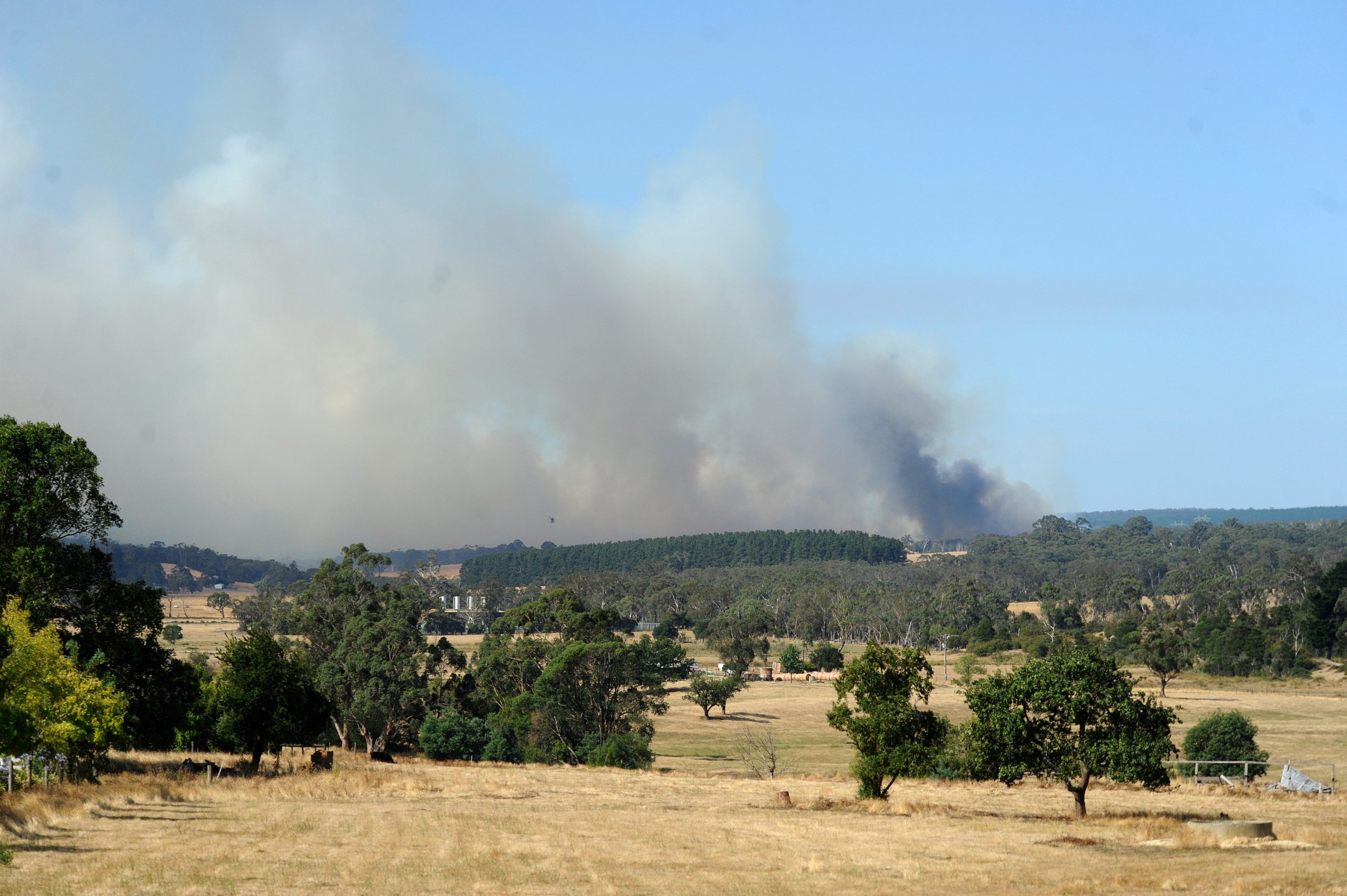 A fire which burnt about 2000 hectares and destroyed two houses has been deemed not suspicious.

Eastern Regional Division 5 Superintendent Mick West said police and fire investigators believed the fire was caused by lightning on Saturday, March 2.

"After an exhausting investigation over the last week or so, a tough investigation being on the fire ground, detectives were able to track down a number of people who were in the vicinity at the time the fire started," Superintendent West said.
"The detectives were able to come to a very clear decision that it was most likely a lightning strike which started the fire.
"It might have started a little bit before it was initially reported and then it likely took off with the wind."
Deputy incident controller Mal Gibson said last week the fire was first reported about 11am last Saturday.
"This is a good outcome for the community given there's fears that an arsonist was involved in commencing the fire," Superintendent West said.
"There was a great job done by all the emergency services involved and our resilient community who banded together to look after their area."
Woman charged

A woman who allegedly robbed a 100-year-old woman's house has been charged following a lengthy investigation.
Detectives charged the 48-year-old Morwell woman with burglary and theft following the alleged incident on November 17 last year.
Police allege the woman broke into the 100-year-old's house on Gillies Crescent where she allegedly stole a purse containing money.
The woman was charged and released on bail and will face the Latrobe Valley Magistrates' Court on May 15.
Detectives said the 100-year-old woman sustained no injuries during the incident.

Dash cam footage sought

A woman has been taken to hospital after she was struck by a car in Traralgon on Friday afternoon.

The Traralgon woman aged in her 20s was crossing Bank Street near the Princes Highway and Shakespeare Street roundabout about 2.45pm when the incident took place.
Police said as the pedestrian was crossing the road, a white Ford ute clipped the woman on the right side of her body.
Traralgon Police Station Senior Constable Tom Horsburgh said the vehicle did not stop and left the scene of the incident.
"The woman was taken to the hospital with non-life threatening injuries to the right side of her body and wrist," Senior Constable Horsburgh said.
People with information or dash cam footage of the incident are asked to phone Traralgon Police Station on 5172 2700 or Crime Stoppers on 1800 333 000.