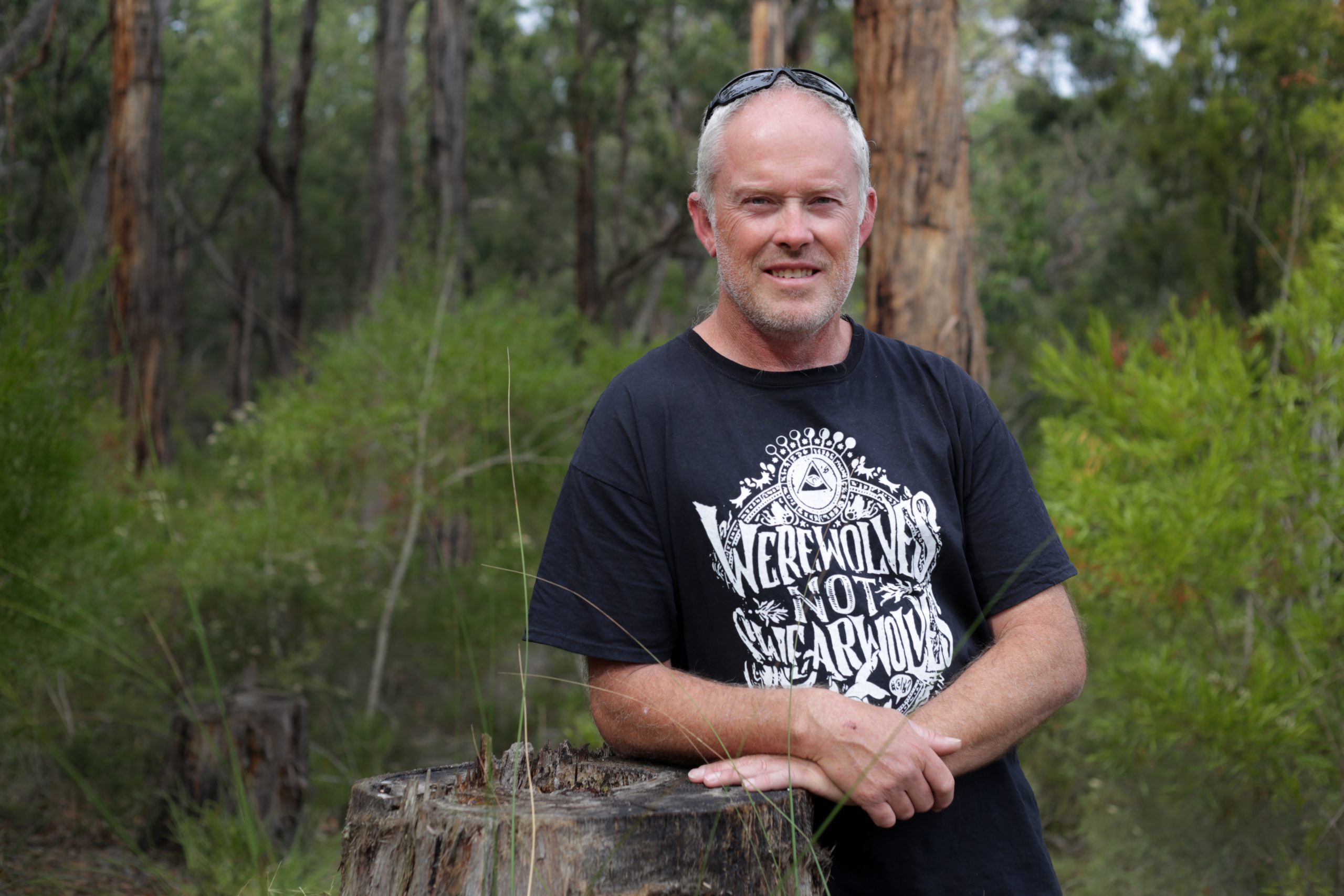 Anne Simmons
Local naturalists are waiting to count the wildlife lost to the Yinnar South-Budgeree fire that burnt about one-fifth of Morwell National Park.

The bushfire that claimed two homes at Yinnar South is being treated as non-suspicious, with police saying on Friday it was caused by lightning.
Friends of Morwell National Park have fears the reserve will lose entire populations of plant species known to live in the southern section of the park burnt by fire.

"There's a number of small ground covers and little flowering plants that we have only recorded up that end of the park," Friends of Morwell National Park president Matt Campbell said.
"I know where they have pushed one of the containment lines in we possibly lost the powerful owl nest trees."
Forest Fire Management public information officer Carmel Henderson said the entire southern end of the park was burnt, except for the middle section which was a sensitive gully too green to burn.
Fire crews have bulldozed lines from west to east in the park to contain the fire but made handmade lines in the gully section.
Ms Henderson said on Friday the priority had been restoring power to homes and the extent of injured wildlife had not been correlated yet.
"All roads into the park … are blocked and traffic management points are preventing entry to the park until an assessment has been done for hazardous trees," she said.
Morwell National Park is primarily dry sclerophyll forest and is home to about 40 different species of native orchid, including the flying duck orchid and butterfly orchid.
It was created in 1967 after locals watched farmland encroach on the Strzelecki Ranges, Mr Campbell, a Jeeralang Junction resident, said.
He said the biggest concern was for Fosters Gully, which was spared from the fire.
"As far as its plant makeup and its importance goes, that can't be replaced. If that goes that would be disastrous for Morwell National Park," Mr Campbell said.
A founding member of the group Ken Harris said he was really fearful the fire would get into Foster's Gully but it stopped in time.
"The butterfly orchid which is the most special plant in whole park would be very severely damaged if not destroyed if a fire ever got into Foster's Gully. It looks it got within 200 metres," Mr Harris said.
"They're very uncommon in Victoria. There's a few at Wilson's Prom, there's a colony in Foster's Gully, there are a few in Dandenong Ranges and they've been so badly reduced they don't even let anyone know where they are."
Mr Campbell fled his home on Saturday but once the fire threat downgraded he returned home.
"It was quite amazing to come back, look out your window and there was a koala sitting in the tree drenched with rain, perfectly happy," he said.
He wanted to thank the CFA and all the fire crews who "don't seem to get the praise", including Parks Victoria, Forest Fire Management, Victoria Police, department of Environment, Land, Water and Planning and HVP Plantations.
Friends of Morwell National Park expect to undertake track maintenance work once the park reopens.