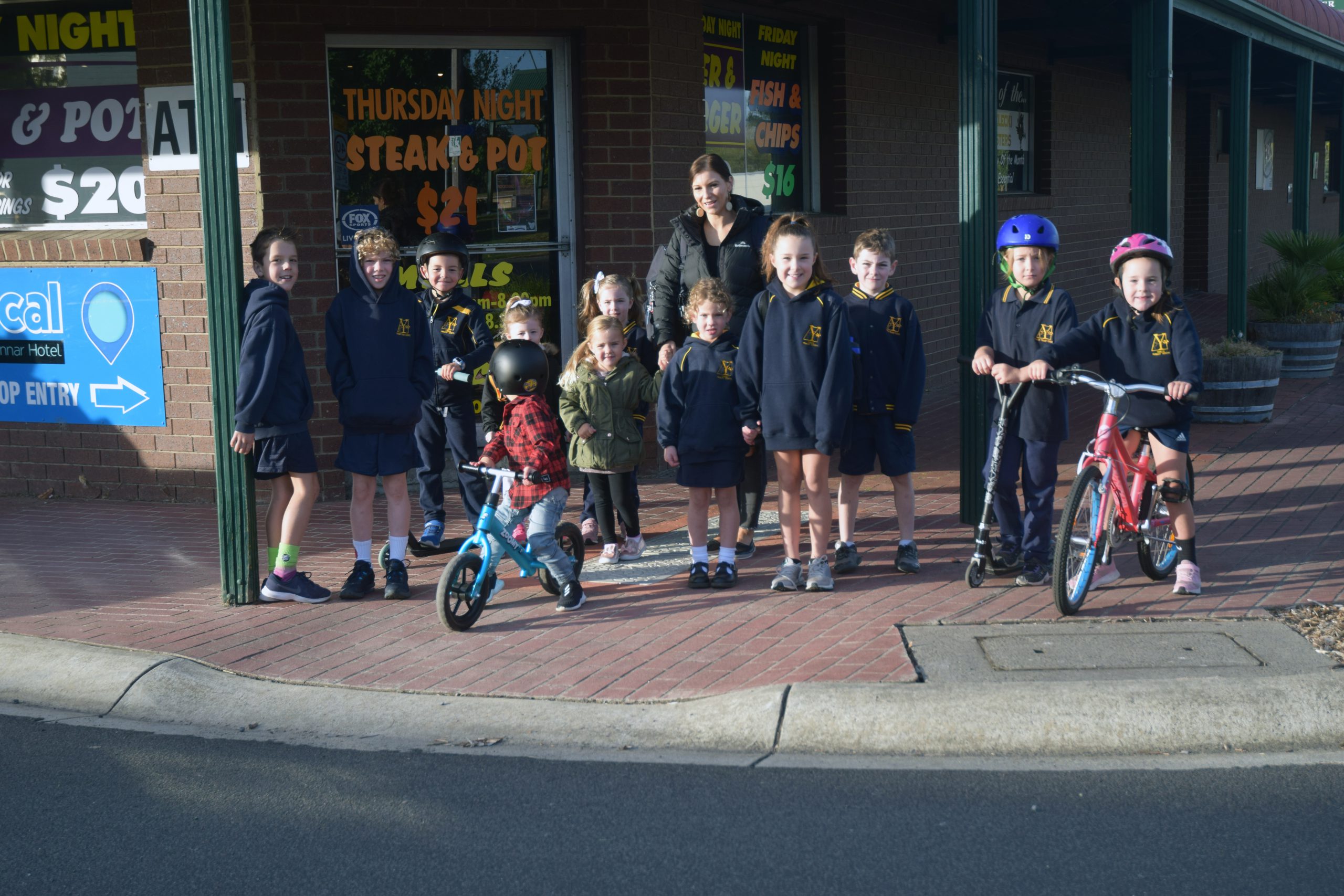 Bryce Eishold
A group of concerned Yinnar residents have banded together to create an online petition to get a pedestrian crossing installed in the town's main street.

The petition has gained more than 400 signatures in the past six days and is calling for a pedestrian crossing to be installed on the Main Street and Jumbuck Road intersection near the Yinnar hotel.
Yinnar resident and mother of two Chantal Richer said she started the petition after witnessing "too many near misses on this dangerous intersection".
"It is a concern to us parents and we want our children to be able to walk and ride to school safely," Ms Richer said.
"After being told of previous people over several years trying to get a crossing here, my sister and I thought our best chance would be to get our community who use this intersection on a daily basis behind us with a petition … to present to Latrobe City."
Attempts to establish a pedestrian crossing at Yinnar have previously been refused, as recently as 2017 when Yinnar Primary School teacher Kate Try lobbied Latrobe City.
Ms Richer said Yinnar had grown in recent years, with more than 220 students attending the school about 100 metres up the road.
"Cars turning from Main Street onto Jumbuk Road cannot see small children nor can children safely see when cars are approaching the corner," she said.
"When crossing from the pub side of the road, if a car is parked in those car spots you have to edge out onto the road to see past the parked car."
Ms Richer also said poor signage in the area was not clearly visible, and the petition called for urgent action "to avoid a serious accident".
A Latrobe City spokesman said it "remains committed" to working with the community on town improvements, but stopped short of promising a pedestrian crossing at the desired location.
"Council shares the community's concerns with respect to the pedestrian safety in town," the spokesman said.
"The intersection currently has kerb outstands to make the pedestrian more visible to motorists and to highlight to motorists that this is an area where they should expect pedestrians.
"Pedestrian priority crossings must meet warrants with respect to pedestrian and vehicle volumes. This ensures that pedestrian crossings are installed where it is logical for the motorist to expect it and where the priority for pedestrian is best applied."