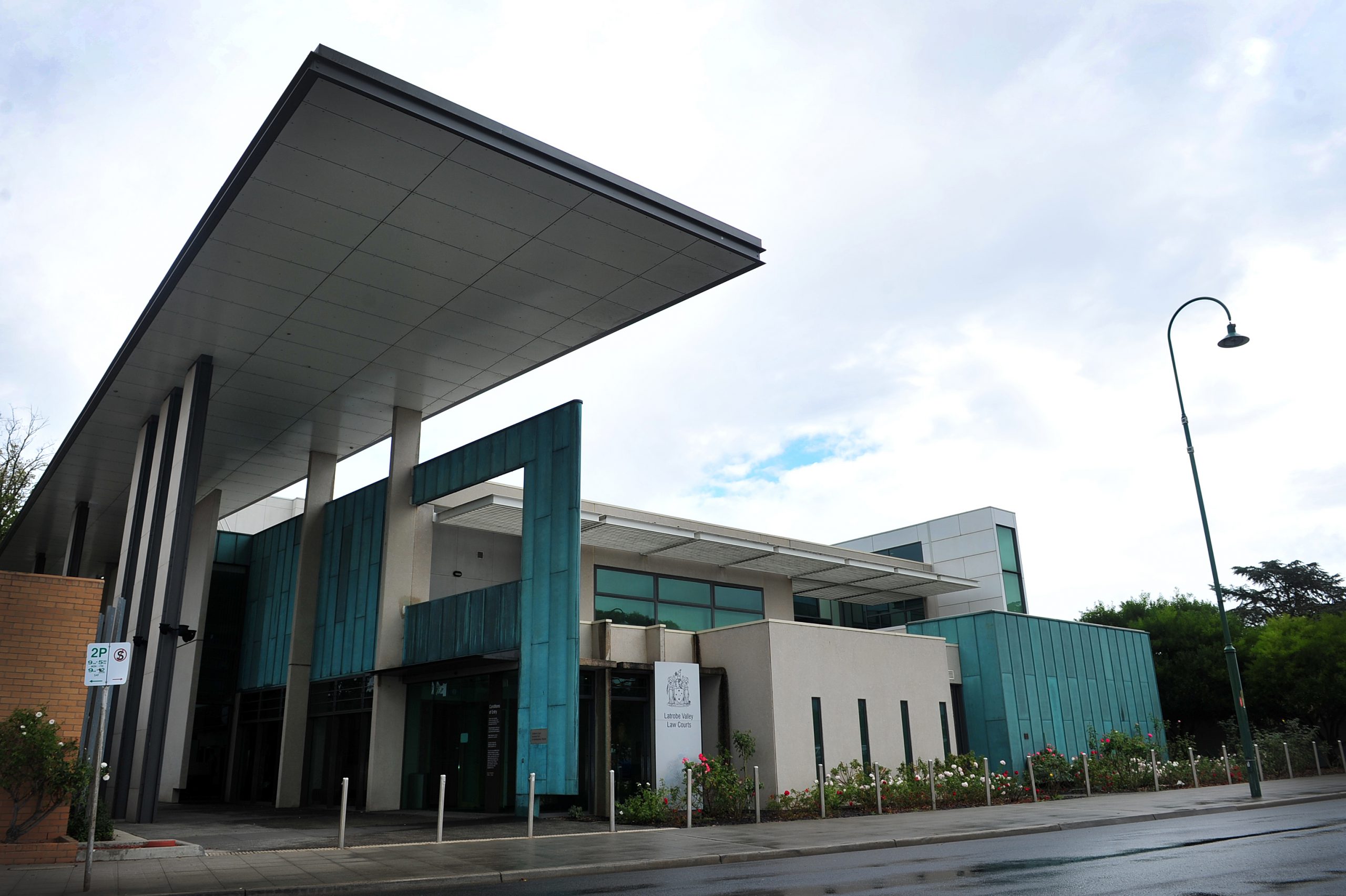 Bryce Eishold
A man charged with assaulting a man and elderly woman in Morwell with a hammer will return to court in June.

Eric Philip Pickford, 33, faced the Latrobe Valley Magistrates' Court on Thursday charged with intentionally causing a serious injury to two people.

It is alleged Mr Pickford used a hammer to assault a 51-year-old Morwell man and an 83-year-old Morwell woman during separate incidents on Church Street, Morwell on Wednesday, March 6.
Mr Pickford faced 13 charges including recklessly causing serious injury, property damage, trespassing, and unlawful assault with a hammer.
The court heard the accused had a number of custody management issues including mental health concerns and prior drug use.
During the hearing, Mr Pickford, who was represented in court by his lawyer, agreed to undergo a photographic procedure by police who sought to have his injuries photographed.
Mr Pickford will return to court on June 13 for a committal mention.
Both the woman and man who were allegedly attacked by Mr Pickford sustained serious injuries during the incident, police said.
Glengarry attempted murder accused remand

Rodney Charles Madex, charged with the attempted murder of his daughter at Glengarry North on January 2, has been remanded in custody following a bail application last week.
Mr Madex, 67, was denied bail in the Latrobe Valley Magistrates' Court on Thursday afternoon after failing to show exceptional circumstances for his release.
He was accused of the attempted murder of his adult daughter at his Glengarry North property earlier this year after allegedly firing a long arm rifle at her head from two metres away, the court heard.
Mr Madex faces six charges including attempted murder, recklessly and intentionally causing injury and discharging a firearm towards a person.
He also faces firearm-related charges including being a prohibited person using a firearm and using an unregistered long arm.
Mr Madex was refused bail at an earlier hearing on January 31, the court heard.
Magistrate Russell Kelly said he was not satisfied with releasing the accused because he was deemed an unacceptable risk to the community and that he may commit further offences, and could interfere with witnesses.
His solicitor, Emma Turnbull, argued there was a "combination of unique circumstances" relating to the case, proposing if he was granted bail he could reside with one of his two other adult children who were not involved in the alleged shooting.
Mr Madex's daughter was taken to hospital after the shooting but released a day later.
The matter returns to court on April 4.