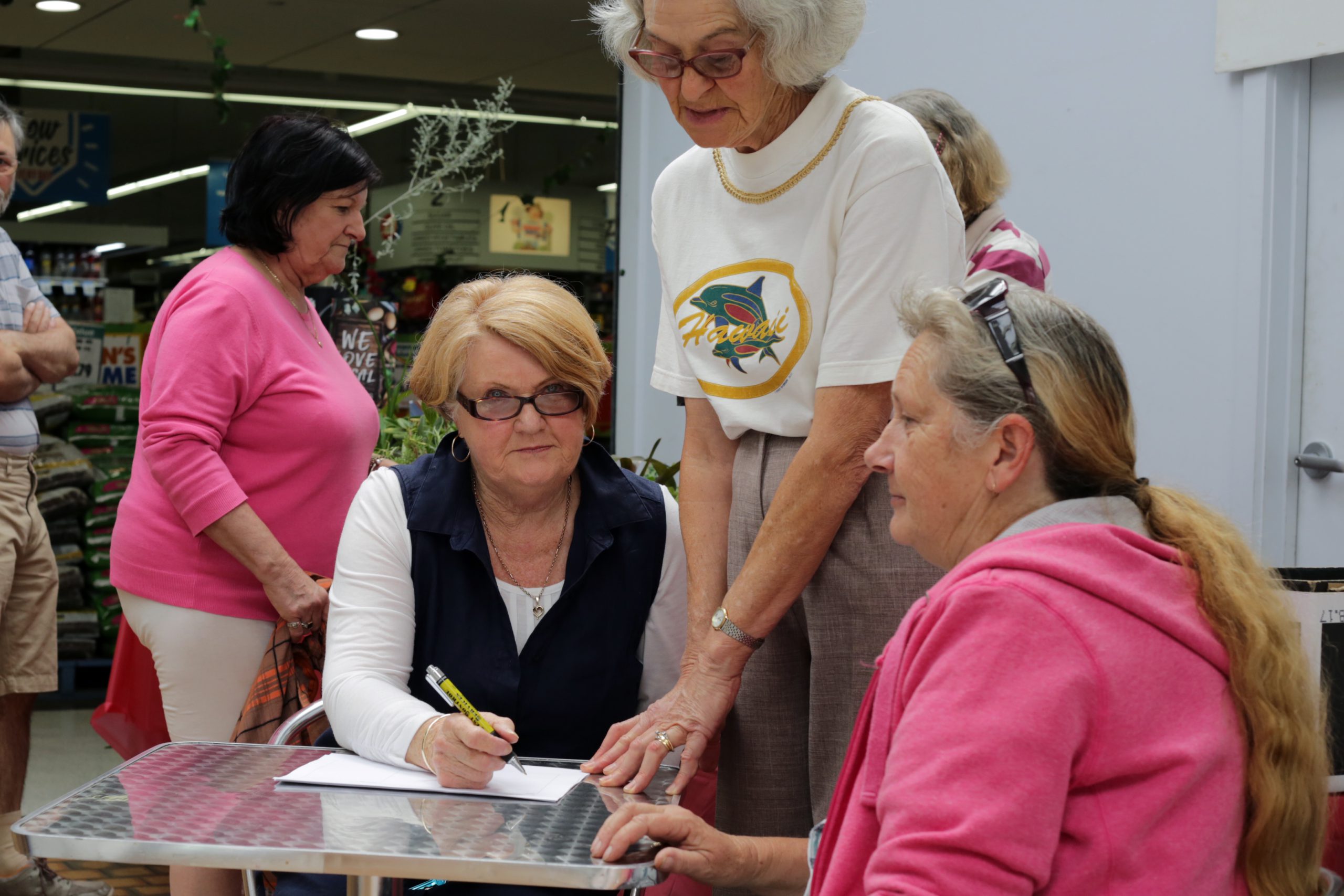 Anne Simmons
The Churchill and District Community Association is urging people to sign a petition to keep a nursing home in the town.
In February the operator of Churchill's only aged care facility Benetas announced it would relocate the 37 residents at Hazelwood House to Traralgon in November.
It came as a shock to the Churchill community who originally raised funds for the facility to be built in the early 1990s.
CDCA president Margaret Guthrie said the petition complied with standards to be tabled in Federal Parliament and she hoped it would take the issue to that level.
"The community needs to come together and show its support to keep Hazelwood House as an aged care facility," Ms Guthrie said.
"Perhaps the best way to do that is to sign the petition because if we can say we've collected thousands of signatures, that clearly shows the sentiment of the community."
People can sign the petition at a number of Churchill businesses, the Churchill Neighbourhood Centre and it can be found at member for Morwell Russell Northe's office in Morwell.
The community remains concerned about the district losing its government-funded aged care beds which Benetas previously told The Express would transfer to its Traralgon site, Dalkeith Hostel.
Locals are also unsure what will become of the Churchill site after the relocation.
Benetas chief executive officer Sandra Hills said the company had met with local council and representatives from both state and federal governments to discuss the future of the site.

"The council has 'first right of refusal' on the property and is currently considering its position," Ms Hills said.
"We share the community's sentiments and would like the building to continue to benefit the community if possible."
Latrobe City Council general manager community services Sara Rhodes-Ward said councillors would be provided with an update on Hazelwood House at the briefing on March 25.
"As a landowner Benetas is responsible for ensuring that the property does not become a derelict site," Ms Rhodes-Ward said.