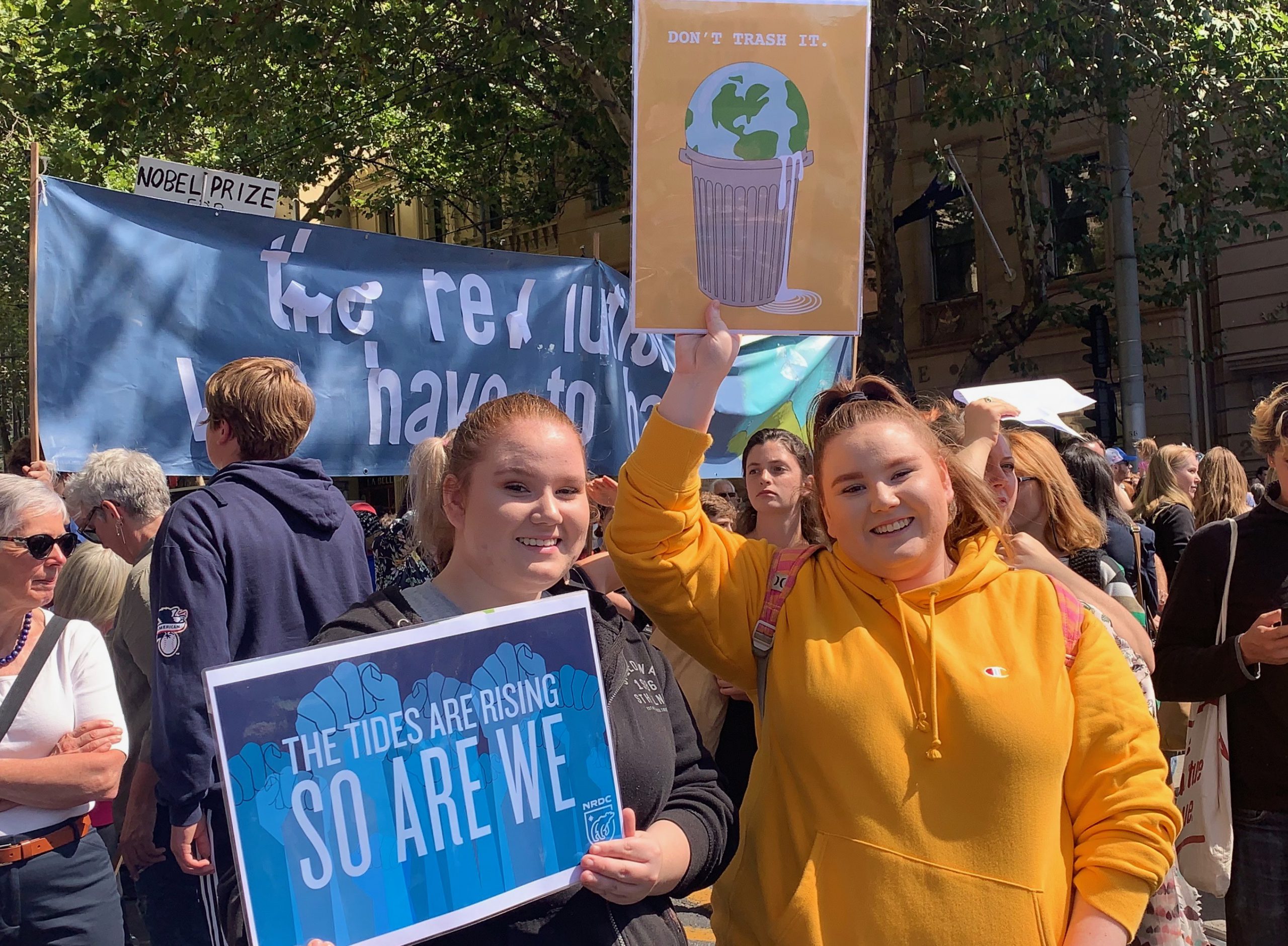 Anne Simmons
A concern for the environment led young people to skip their Gippsland classrooms on Friday and join tens of thousands of their peers in Melbourne to protest.
Students in Mirboo North not only walked from the school grounds but ditched the city for their own march in town.
Mirboo North year 6 student Toby led the charge and mustered about 150 people to gather in the park for the School Strike 4 Climate.
The 11-year-old sparked the interest of his own school to protest, then took things further by engaging Mirboo North Secondary College to create signs and march to the park.
"I feel proud of myself – proud I'm helping the environment and getting people involved in helping," Toby said.
He said he would love coal mining and logging to stop and said coal jobs should go to renewable sources like solar panels and wind turbines.
Mirboo North year 8 student Oliver had never protested before Friday.
"There is no planet B. This is the only one we have and we have to do whatever we can to save it," Oliver said.
Yarragon-based Baw Baw Sustainability Network gathered students from as far as Maffra to board the V/Line train to attend the city march.

Greens candidate for Monash William Hornstra joined the city march and said the strike was important because young people were future voters and the ones inheriting the future.
Federal member for Gippsland Darren Chester said he supported the right of young and old Australians to peacefully express their views on climate change.
"I'm not convinced that taking a day off school is the best approach but that's an issue for parents to decide in discussion with their own children," Mr Chester said.
He said the Latrobe Valley had a proud history in providing the energy security for Victoria to prosper.
"As technology develops around reducing emissions from new or existing coal-fired power stations and carbon sequestration techniques, it may also provide new opportunities for the Latrobe Valley energy sector," he said.