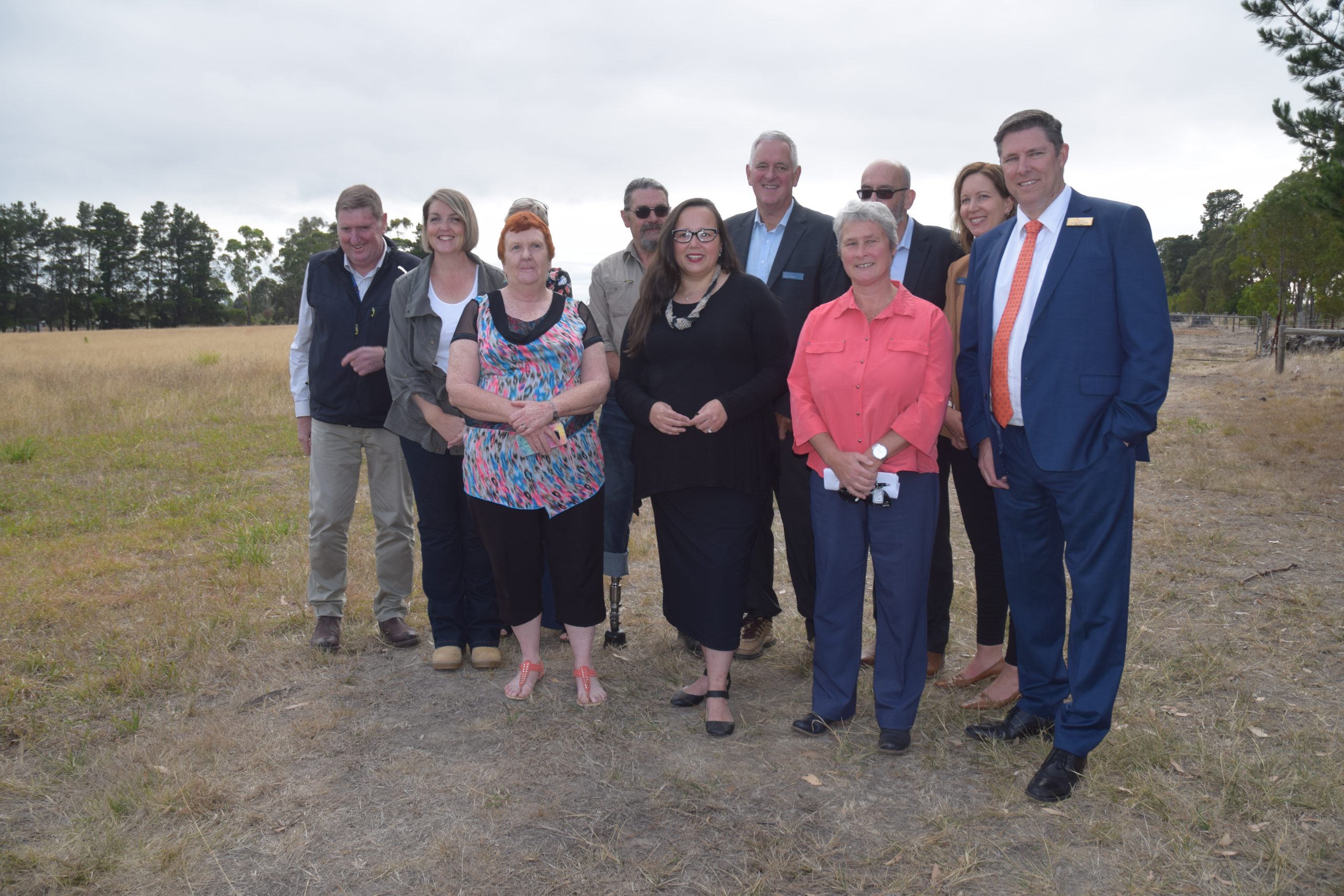 Heidi Kraak
A long-awaited youth drug and alcohol residential rehabilitation centre will be built at a site near Latrobe Regional Hospital in Traralgon.

The state government announced funding for the 20-bed facility last year – the Latrobe centre will take a slice of $9.7 million from the 2018/19 budget, which will also fund similar facilities in Barwon and Hume.
The site announcement follows calls from a coalition of Latrobe Valley service providers last year to establish a residential rehabilitation centre in the region after the state government funded a community-led facility in Lucknow, near Bairnsdale.
Member for Eastern Victoria Harriet Shing visited the site in Northern Avenue, Traralgon on Friday which, when complete, will provide 24-hour services to people aged 16-21 years old experiencing drug or alcohol addictions.

The facility would be able to treat up to 80 young people a year and forms part of the state government's Ice Action Plan and Drug Rehabilitation Plan which will more than double the number of residential rehabilitation beds in Victoria when all facilities are operational.
While Ms Shing could not provide a timeline for tender processes or construction, she said the state government would "not be cutting corners" and would begin "consulting extensively" with community members and stakeholders.
She said an information session would be held on April 3 for people within the sector and broader community to find out how the facility would operate and tender information regarding a preferred provider.
"We know that there is a demonstrated need to be able to treat and assist young people grappling with addiction in a separate way to the way in which adult rehabilitation services, such as those that will be provided at east Gippsland, will be administered," Ms Shing said.
"We know the 16 to 21-year-old cohort is an area that does require intense wrap-around support and care.
"It can be very time and labour-intensive effort to be able to provide care and treatment to address not just the causes of addiction, but the way in which it is affecting that young person's life."
Latrobe Health Assembly chair Professor John Catford, who spearheaded calls for a residential rehabilitation centre in the Latrobe Valley last year, said the government "needs to be complimented" for its "whole system approach" to addressing drug and alcohol issues in Gippsland.
Young people have "very special needs in terms of support", Mr Catford said, and young people's relationships with family and community needed to be considered in their treatment.
"I think it is very appropriate that there is a specialist service for young people," he said.
"Of course, we are also fortunate in Gippsland to have a new adult residential service at the New Hope Restart Program.
"I think this complements perfectly the development of an integrated alcohol and drug strategy for the Gippsland region."
However, member for Eastern Victoria Melina Bath said the facility had "missed the mark".
She said the centre would be open to referred young people from across the state and was not primarily dedicated to supporting locals.
"Our community needs a residential rehab centre that services local people of all ages, but in contrast Labor is delivering a centre that will take youth from right across the state," she said.
"The Latrobe Valley has been continually advocating for an all-age residential rehab centre.
"The state government has unfortunately not made Latrobe Valley residents their first priority."