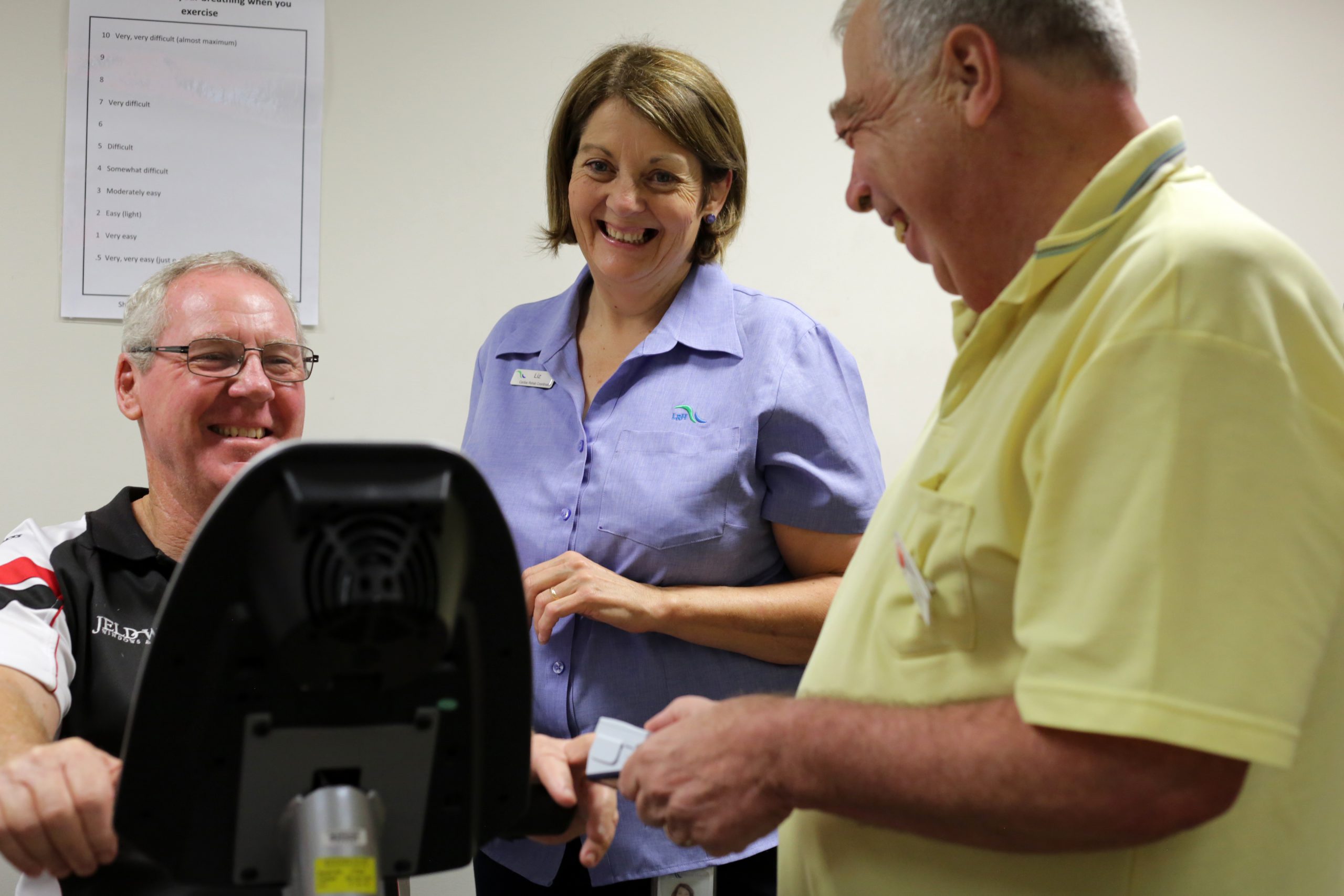 Anne Simmons
A Latrobe Valley man who lives with a pacemaker understands how mental illness can go hand-in-hand with heart problems.

For David Leonard, heart disease followed a diagnosis of type 2 diabetes and doctors told him to his "shock" he needed a pacemaker.

"I was 50-year-old running around the footy field with my son kicking the footy," Mr Leonard said.
"I tell all the younger people, 'be careful of your heart because mine was stopping for 17 seconds a night'."
Mr Leonard is one of six involved in the Latrobe Valley branch of Heartbeat Victoria who fundraise and support each other socially.

Most of the members have had heart problems or have a loved one who has.
He said people in cardiac rehabilitation could become depressed, although it might not be tomorrow, "it might be two months down the track".
The Heartbeat group recently presented six new fingertip oximeters to Latrobe Regional Hospital's cardiac rehabilitation program.

Mr Leonard said it was his proudest moment since joining the group.
The hospital's rehabilitation program gives patients who have cardiac risk factors assistance to change their lifestyles.

Program coordinator Liz Irving said it was designed to give people confidence to continue the rest of their lives on the right track with exercise and diet.

"I often have partners really quite concerned and say 'she wants to go out for a walk but I don't know if I should let her by herself and where do we start'. We start here," Ms Irving said.
She said cardiac disease could lead to increased anxiety and depression.
"There is a big connection with cardiac blues, understandably, when people survive a heart attack," Ms Irving said.

"One of the best ways to deal with that depression is knowing that you have a caring person you can ring up and they know what you're talking about."
Part of the rehabilitation program is connecting people who have had a similar experience to remove the isolation that can come with heart problems.

They gain confidence together in a variety of different exercises and are supported by allied health professionals, physiotherapists, cardiac nurses, dieticians and social workers.
"We really want to encourage people to have a look at 'Your heart' on the Heart Foundation website," Ms Irving said.
"Have a look at where your risk factors lie. Have the talk with your GP. Do you have diabetes? What is your diet like?"
People can self-refer to the program if their concerns fit the criteria.

To get in touch with Heartbeat Victoria's Latrobe Valley branch, phone David Leonard on 0400 865 936.