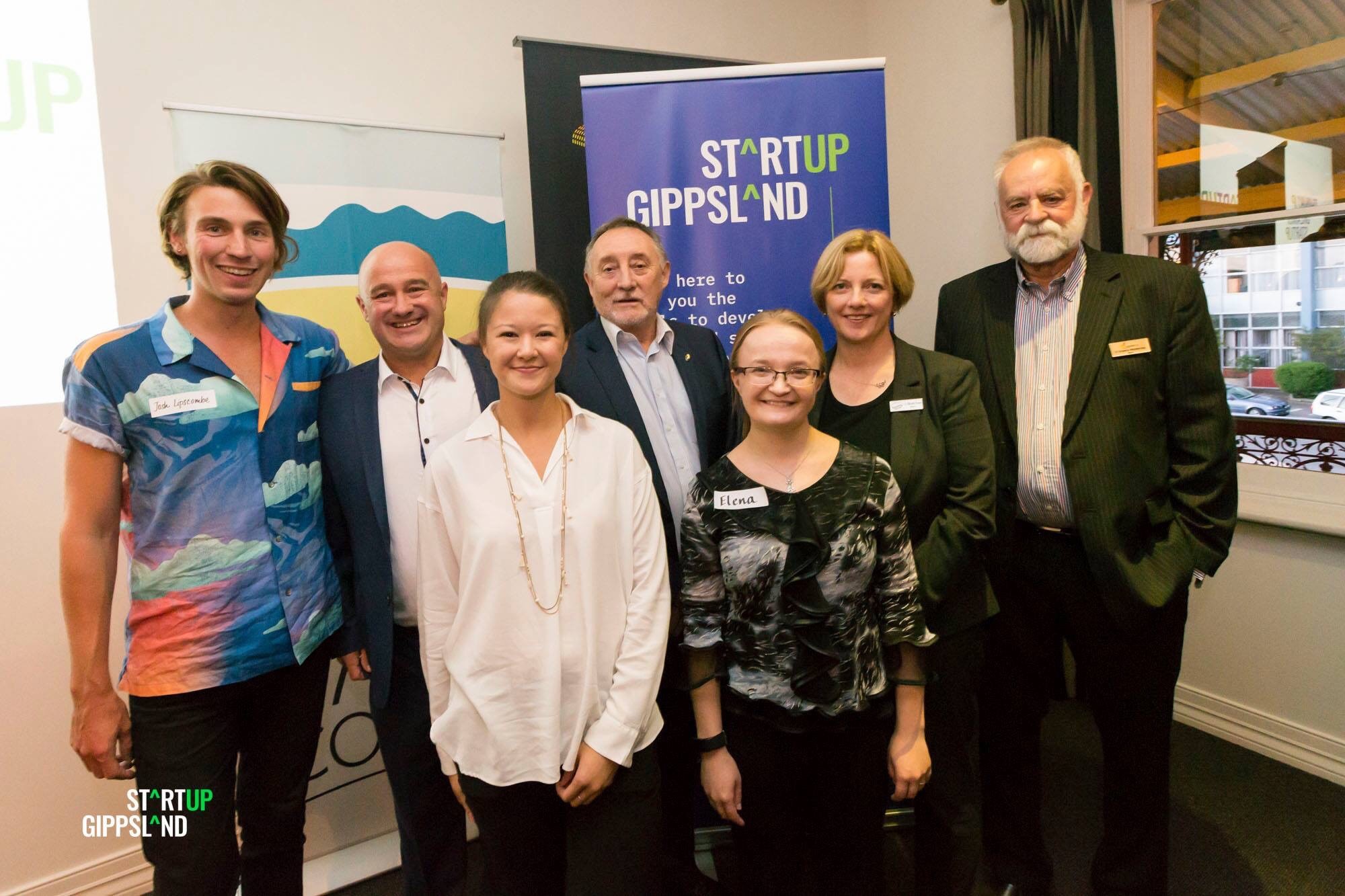 Latrobe Valley local Casey Bonacci had to move from the area to kickstart a career in event management.

However, with some experience under her belt and some business mentoring, Ms Bonacci's "very new" event management business will be set to thrive in Gippsland's "growing" events industry
On Friday night, Ms Bonacci was selected to take part in the Startup Gippsland program – a 12-week, government-funded business masterclass program to nurture small businesses across the region that need support to reach a national or global market.

Prior to learning about the program via social media, Ms Bonacci knew her 10 years of events experience in Melbourne and London would serve her well in Gippsland, but a lack of day-to-day business operational savvy, she feared, could slow her bsuiness down.

"[The Startup Gippsland] program will be perfect for me, having loads of events' experience but no business or management experience," she said.
"I'm really hoping it can give me the right tools to be able to run a strong business in Gippsland and wherever else it takes me."
Ms Bonacci will join a host of other small business owners from across Gippsland, including 11 other business from Latrobe.
Gippsland company GippsTech secured the funding to facilitate the startup mentoring program, which is open to participants from Latrobe City, Bass Coast, Baw Baw and Wellington shires. GippsTech will also deliver the program.
Startup Gippsland attracted interest from across the region, with 113 applications for the 12-week program from a range of industries.
Latrobe business owners selected to participate in the program include Carmelina Manzo of Nourished by Carms, Sam Fenton of Control High Performance, Christopher Milne of Gateway Adventures, Deborah Williams of Pavement Assessment System Software (PASs), Jamie Sciberras of The Biscuit Shop, Marina McInnes of Cider Tonic, Bronwyn Joyce of Our Global Classroom, Peter Gatehouse of Hill Top Hives, Kerstyn Ludlow of Amazing Anatomy, Mark Hooper of Paddock Digital, Emily Scholes of EnviroMicroBi and Ms Bonacci of Casey Bonacci Events.
Startup Gippsland also includes a range of one-off masterclasses that are open to the public and that anyone can attend. The first of these – How to turn ideas into businesses – is running on March 30 and 31 in Wonthaggi and Traralgon. These masterclasses are free to attend, but bookings are required at startupgippsland.eventbrite.com.