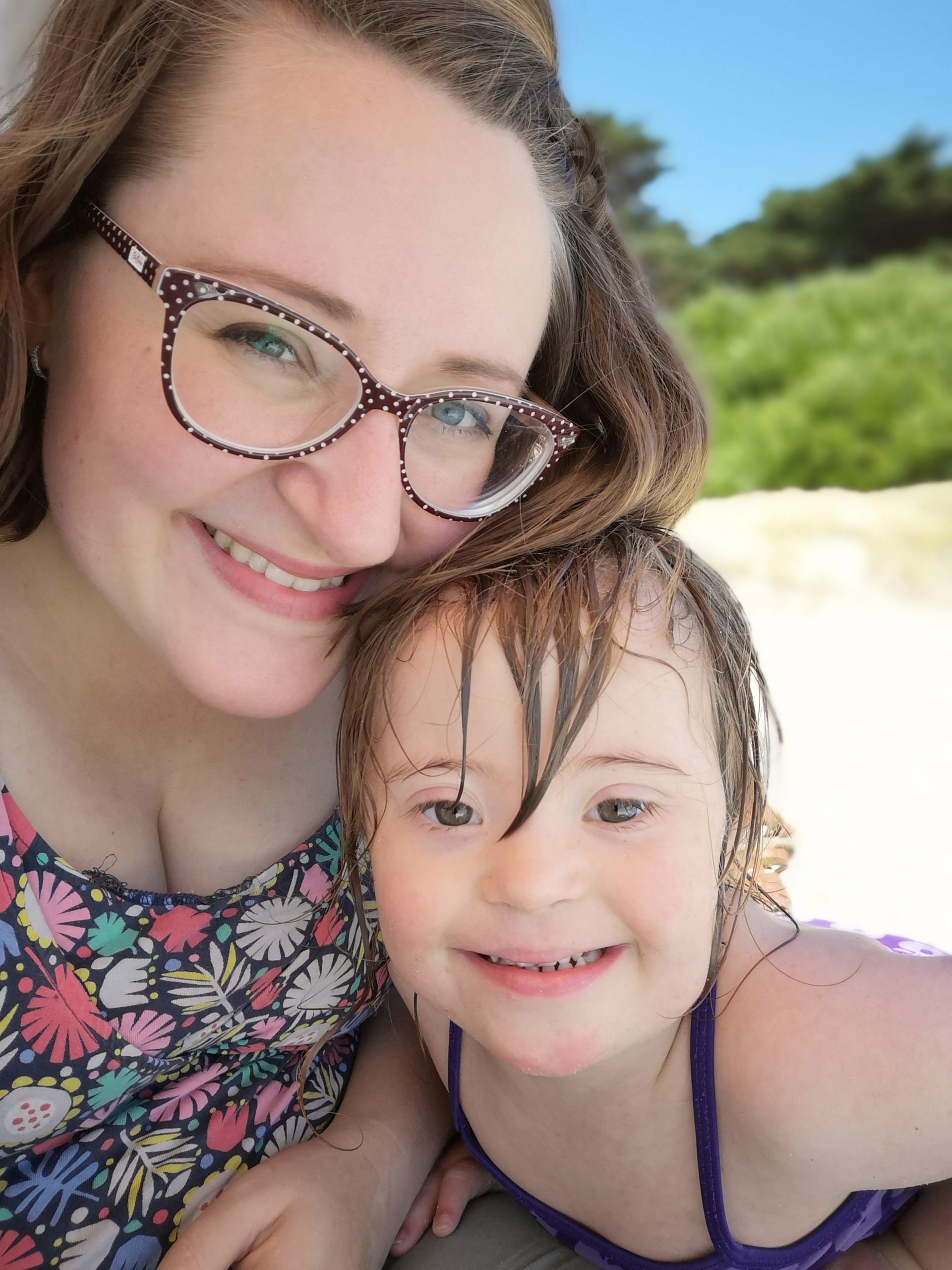 By Cher Jimenez
Traralgon mum Kathleen Simpkins had a very limited understanding of Down syndrome until she had her second child, Elva, four years ago.

"My understanding of it was essentially a rudimentary caricature and a stereotype," Mrs Simpkins said.
Tests showed that Elva had a high chance of Down syndrome in utero, however, her parents opted out of doing invasive testing due the risk of miscarriage.
Like any mother confronted by the possible diagnosis, Mrs Simpkins turned to the internet and searched for information on the genetic condition which occurs as the result of an extra chromosome.
She was led to a social media support group called T21 Mum Australia whose membership has now ballooned to almost 1000 across the country. The group works as an online community for families of children with Down syndrome to support each other.
"From there it became clear that the stereotype of life with Down syndrome is a world away from the reality, and that I had been deeply ignorant," Mrs Simpkins said.
Sarah Bacash's biggest concern for her son Finn was his health when he was diagnosed with Down syndrome at 17 weeks in the womb.
With a background in traditional Chinese medicine, Ms Bacash made weekly trips to Melbourne for therapy as she had found this to be effective in improving maternal health and fetal growth with her firstborn.
"We couldn't have asked for a better result. He is happy, healthy and many of his statistics are above average for a typical child," she said ahead of World Down Syndrome Day.
Last year Ms Bacash presented her experience with traditional Chinese medicine while pregnant with Finn at the World Down Syndrome Congress in Glasgow.
Both mums are now strong advocates for every child with Down syndrome.
Mrs Simpkins said for people to embrace someone with Down syndrome they should look at their own understanding of it.
"Examine your perception of what makes life worth living and learn to recognise your internalised ableism," she said.
"We need to be better than using our most vulnerable members as the punchline of the joke."
Her advice for families struggling with a diagnosis?
"There will come a day where Down syndrome is part of the furniture of your life. Always present, but not something that you spend time thinking about. It won't stop you loving your child or your child loving you. And it won't prevent your child living a happy, wonderful life."