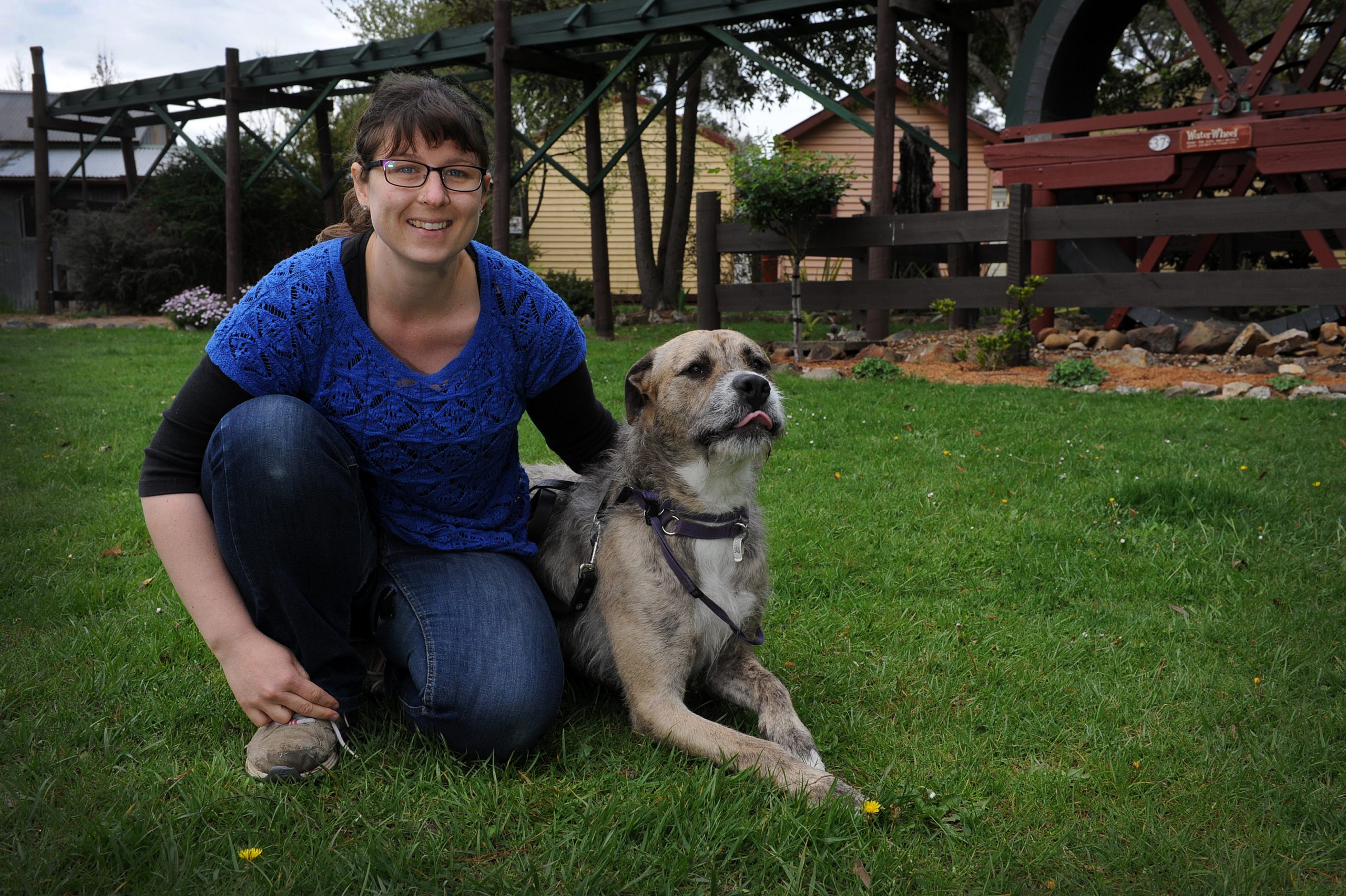 Heidi Kraak
Having lived with chronic pain for a number of years, Geraldine McClure believes the "single most effective thing" she did to help in her recovery was to educate herself about pain.

It is for this reason that Ms McClure plans on starting a group for people in the region living with chronic pain to learn about the impacts pain can have on the body, including the ways pain can physically and chemically alter the body.

The Latrobe Valley Pain Education Group, Ms McClure said, would meet a different need to groups in the region that could be considered similar, such as the Latrobe Valley Pain Support Group or the Pain Management Clinic at Latrobe Regional Hospital.
"It will provide a space where people can actually have some education on the way pain functions in the body," she said.
The group would not aim to provide treatment or recommendations for treatment of chronic pain but, Ms McClure said, would use education to help people "change their relationship with pain to a more positive one".
"We do have a relationship with our pain," Ms McClure said.
"It is there all the time and it restricts us … it is normally a very negative [relationship].
"Through educating ourselves we can gain some power back over our situation. "It won't fix everything but it does help us regain some control of our own life."
The sessions, which are yet to begin, would start with covering information from the Neuro Orthopaedic Institute, literature from Michael Moskovwitz on neuroplastix and books by Norman Doidge.
"It's not about 'do this and you'll be healed', it's about understanding," Ms McClure said.
"I'm not spouting my own advice – it is directing people to researched information."
Ms McClure said while chronic pain "affects everyone differently", it was "insidious" and there was "not an area of your life [chronic pain] doesn't touch".
"It can change your hobbies, which changes your social connections – you're grumpy all the time because you're in pain, so it can impact your relationships," she said.
"I was able to keep working but it impacted my hobbies and friendships, but for some it prevents them from working or doing the jobs they want, so it can affect you financially, too."
There are no fees associated with Latrobe Valley Pain Education Group and no minimum attendance. Participants are welcome to attend whenever they are able.
For enquires please contact Geraldine on 0447 351 295 or