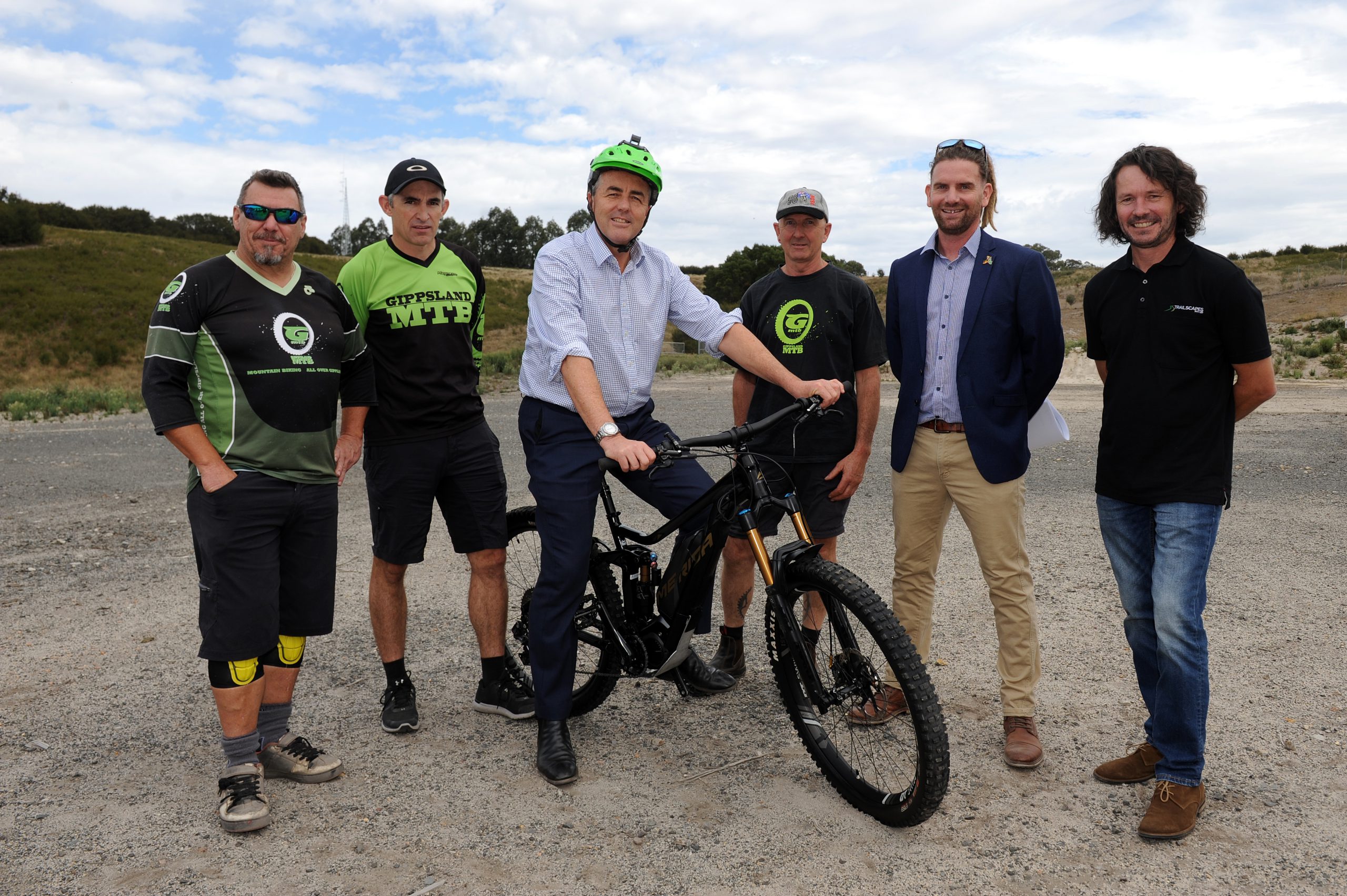 Heidi Kraak
The wheels are in motion at Haunted Hills with plans to construct the Latrobe Valley's first mountain bike park unveiled on Friday.

The 39-hectare site near Hernes Oak will soon be home to the $1 million park, thanks to a federal government grant.
Featuring a 12.33-kilometre trail, Haunted Hills Bike Park superintendent Nicholas King said the park would become a "gateway to mountain biking in Gippsland".
Construction is expected to begin in June and Mr King hopes the project will be finished by June 2020, ready for official unveiling in August 2020.
Mr King said the park would create four full-time jobs during the construction phase and eight ongoing jobs once the park was completed and operational.
The park would bring genuine regional economic benefits, he said, and would attract tourists to the area who would use other services and spend money at local businesses.
"We have a mix [of options] for beginners, it's a gateway project, to introduce the community to the benefits of cycling, friendship, meeting new people and getting involved with and being part of a community," he said.
"All people can engage with the park … it has been universally designed to cater for all individuals. "
The tender for the design and construction of the bike park was awarded to international trail building company Trailscapes and the club will now seek all the required planning approvals.
Federal member for Gippsland Darren Chester said the federal government had provided $976,950 for the project through the Regional Jobs and Investment Package.

He said the bike park would be an attraction for visitors from further afield involved in adventure sports.

"Higher visitor numbers will increase demand on local businesses, particularly those in hospitality, and in the longer term will support the development of new businesses that meet the specific needs of riders," Mr Chester said.
"This new facility will promote, develop and host mountain bike competitions and events, organised social rides and functions."