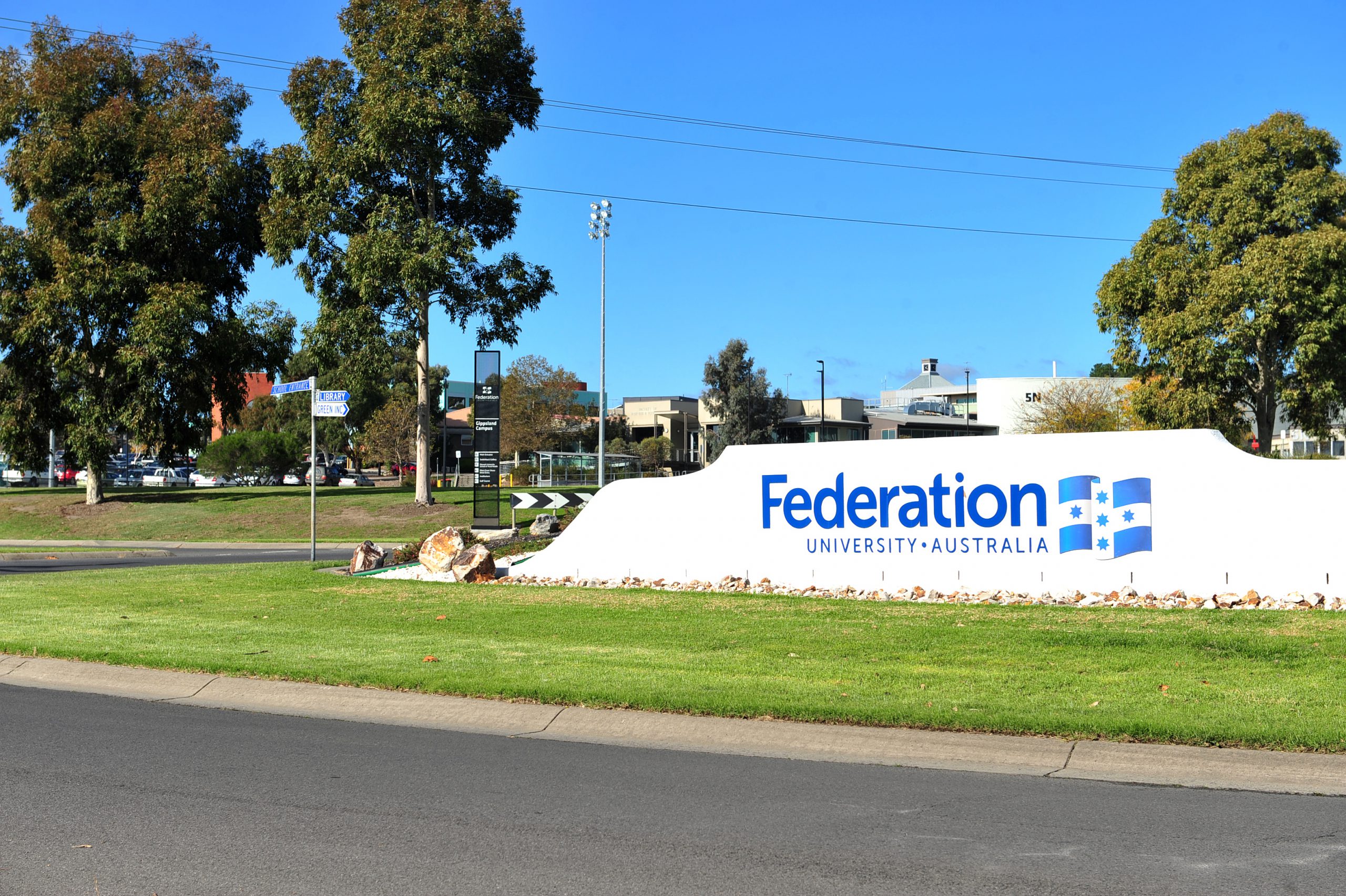 Philip Hopkins
Federation University's Brown Coal Innovation Australia will be renamed and revamped to include Gippsland's forestry, oil and gas in a program that aims to use the region's broader carbon resource to generate new jobs.

BCIA's new name, effective immediately, will be Australian Carbon Innovation, with the tag line "Creating a sustainable carbon future".
It will seek up to $30 million in state and federal government funding to create infrastructure that will enable more research projects to reach commercial stage.
The centre's chief executive Brian Davey said the debate about brown coal and other carbon sources had changed significantly.
"It will be a post-electricity coal future. The focus now is more into the carbon resources and what the carbon atom can provide for this region in socio-economic development," he told The Express.
"Gippsland's vast resource of carbon, whether from coal, timber or hydrocarbons, represents an invaluable asset to its citizens."
Mr Davey said there was a plethora of potential applications from the carbon resource, particularly the Latrobe Valley's brown coal, which has low ash, sulphur and heavy metals.
"We are also keen to work with Gippsland gas and oil companies to work out any common areas of interest," he said. In forestry, Australian Paper was a powerful local presence – its black liquor was a carbon source – and there was the possibility of working with Australian Sustainable Hardwoods' sophisticated operation at Heyfield.
"The region has probably the largest carbon source in Australia by a significant margin," he said.
"Carbon can be converted to many high-value products including hydrogen, activated carbons, urea, soil conditioners, carbon fibre, dimethyl ether (an LPG substitute), chars and many others."
Mr Davey said a key problem for companies with such projects had been the "Valley of Death" – getting the finance to take good results in the laboratory to be proven in pilot and demonstration plants.
"The cost to satisfy financiers is really expensive and short term," he said. This included, for example, the cost of a gasifier, the services, waste, electricity, obtaining permits, the establishment of a pre-coal treatment process and employing a workforce for that area.
Mr Davey said the centre aimed to provide all infrastructure around services, permitting, a work force and pre-coal treatment – "to do that across a number of projects to lower the costs dramatically".
The technology providers would only have to worry about buying the gasifier, he said, with the centre providing the fundamental technologies including pyrolysis technology, an anaerobic digester and a coal drying and charring facility (a kiln).
"If you could provide those on a hire basis, people can come in and test technologies at scale. This lowers the cost of demonstration dramatically. It increases the chances of surviving the 'Valley of Death'," he said.
Mr Davey said the centre had a proposal to put to the state and Commonwealth governments.
"We think we can do that for $25-30 million which is small in the context of the $266 million they have already spent in the Latrobe Valley.
"Out of that you will get 300-500 jobs almost straight away," he said. It would give a greater economic boost than the high-tech precinct, which had had $18 million allocated to it.
Mr Davey said Carbon Nexus in Geelong showed the way. Seven or eight years ago "a thought bubble", it now produced from oil carbon fibre that was used in producing wheels for Ferrari – a high-quality, high value product.
"There are now 1000 jobs in that sector – one application, one product only. Coal in its entirety can provide a dozen or more product streams. What could we do with the carbon source here?" he said.
"We can produce carbon fibre from coal. The trick is to show it can be done economically and sustainably. We think it can and that the market for that carbon fibre is absolutely huge."
Mr Davey said one big advantage of lignite (brown coal) was that it was divorced from commodity pricing.
"The cost of oil goes up, the cost of carbon fibre goes up, whereas the lignite price stays stable for 10, 15, 30 years because can't be exported in raw form. That is a huge competitive advantage for the Latrobe Valley," he said.
The Latrobe Valley's brown coal makes up a quarter of the world's lignite resource and is also the most accessible and cheap to mine. North Dakota, for example, had a large brown coal resource, but its overburden was 40 metres thick with coal seams of eight-10 metres.
"Our overburden is 10 metres and the coal seam 300 metres," Mr Davey said.
"We have a very stable raw material base on which to do the really exciting high-tech stuff."
Since its inception in 2009, BCIA, a not-for-profit member-based company, has provided funding support for 60 projects and provided 16 PhD scholarships and 90 direct jobs for a combined investment of more than $57 million.