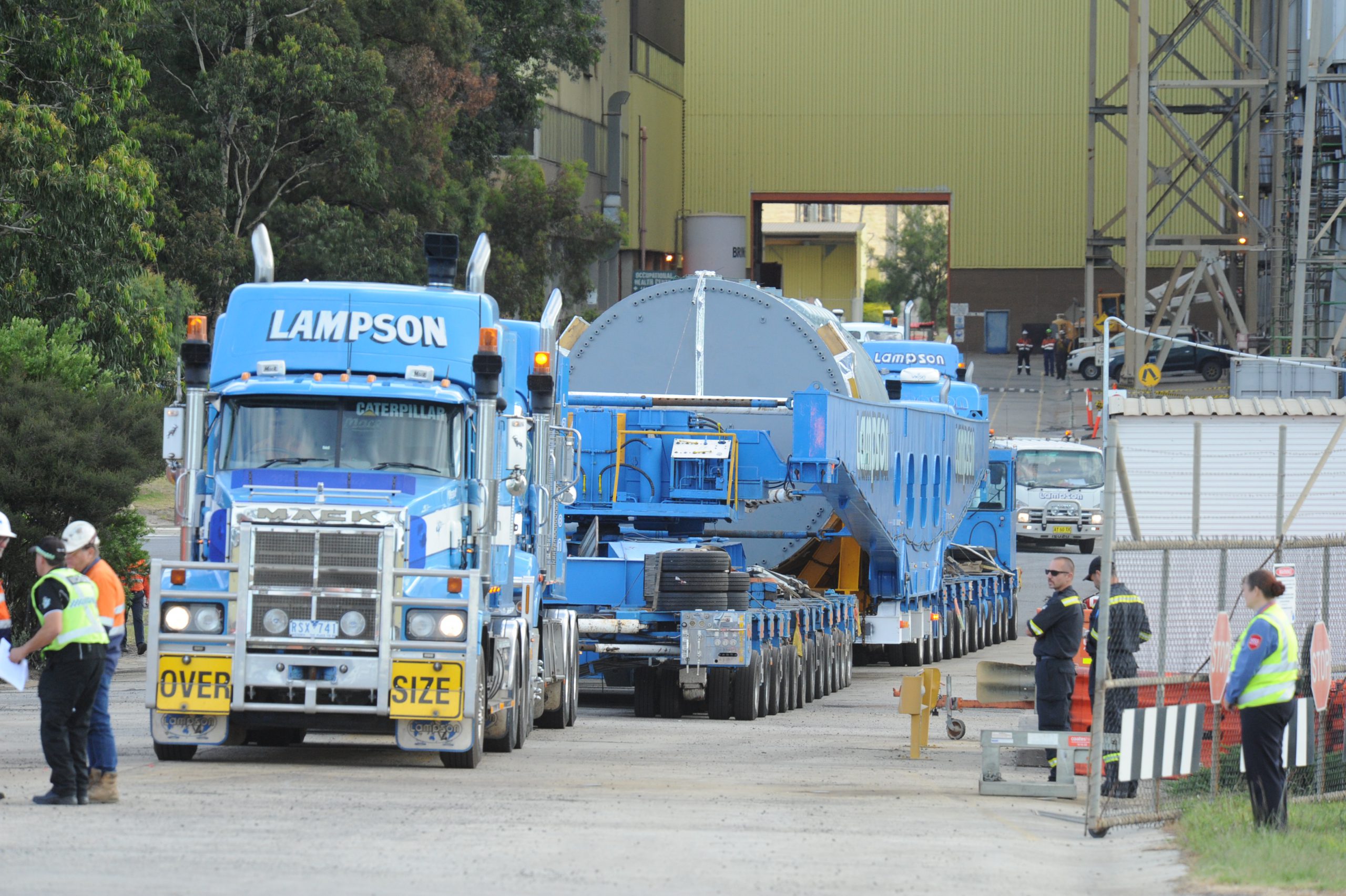 AGL Loy Yang's 108-metre superload is due to hit the road again tonight and return to the Latrobe Valley on Thursday.

The convoy weighs about 600 tonnes and will be carrying a generator which will be installed in the power station this year.
The load will travel by road from Port Melbourne tonight and is expected to arrive at Loy Yang in the early hours of Thursday morning.
Longer than an A380 Airbus, the convoy requires three prime movers to pull it and a fourth to guide the load from behind.
Travel will take place at night so there is minimal disruption to motorists, AGL said.
AGL Loy Yang general manager Nigel Browne said the generator had been sent to the manufacturer Siemens' specialist workshop in Germany because it had the required equipment and expertise for repair.
"The generator will be fitted in unit three in October this year as part of our planned major maintenance program which will ensure AGL Loy Yang can continue to be a safe and reliable provider of generation to the National Electricity Market," Mr Browne said.
In a statement, AGL said it planned to invest about $450 million into the Loy Yang station and mine before 2021.
Proposed works include generator refurbishment, low pressure turbine upgrades, high pressure turbine rotations and other maintenance work.
"We have another generator refurbishment scheduled for next year with re-instalment in 2022 and then another planned for 2023," AGL executive general manager group operations Doug Jackson said.
For more information, visit vicroads.vic.gov.au.