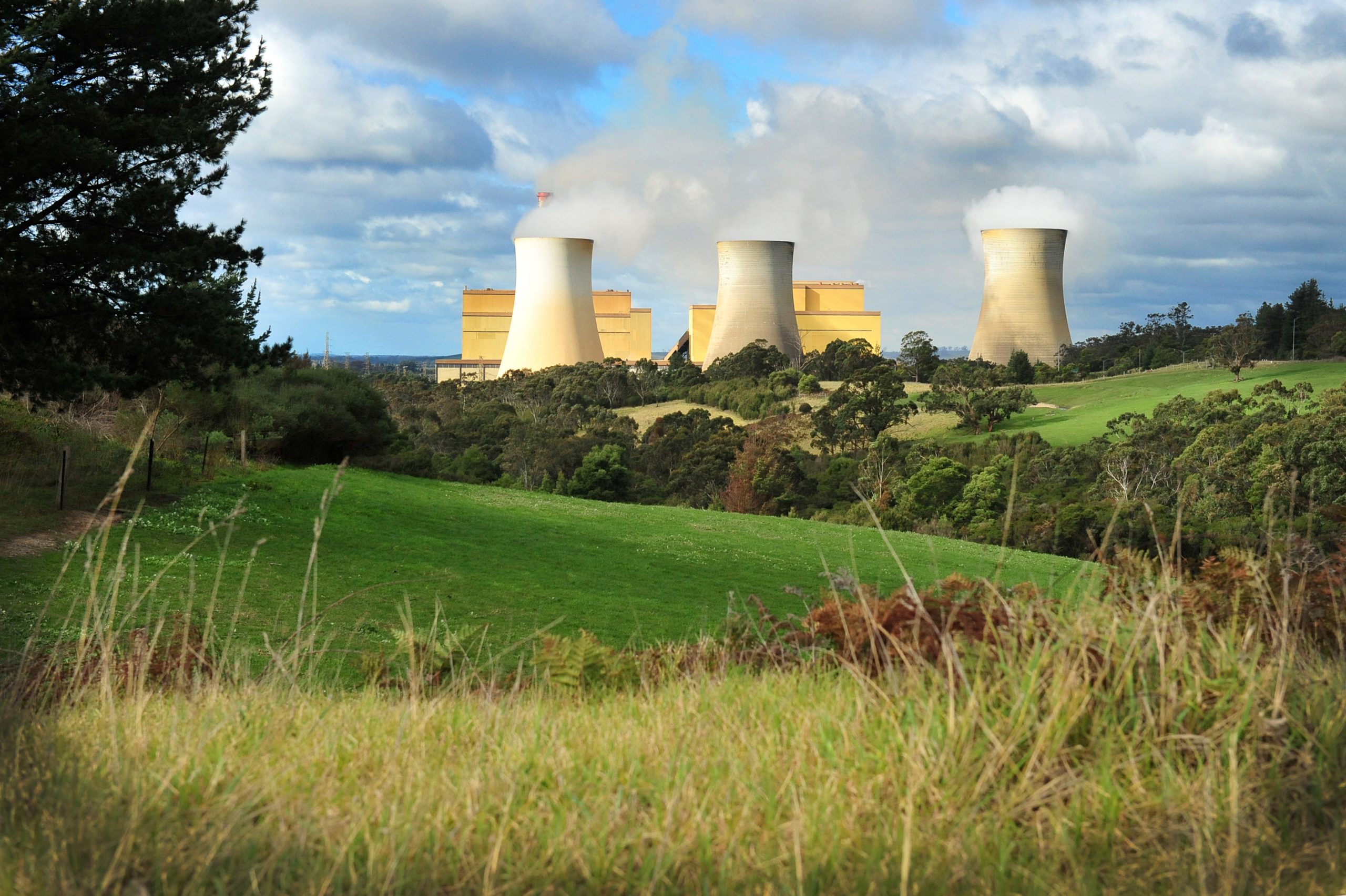 Anne Simmons
The Latrobe Valley's coal-fired power stations collectively exhaled about a tonne of mercury into the air in 2017-18, data in the latest National Pollutant Inventory report revealed.

Yallourn power station emitted about 440 kilograms of mercury into the atmosphere in the last financial year, the report shows.
It released the highest amount of mercury of all Australian power stations and the remaining Latrobe Valley plants took second and third place, according to analysis by Environmental Justice Australia.
Loy Yang A emitted about 290 kilograms of mercury and Loy Yang B released 280 kilograms, the data shows.
Environment Protection Authority said the mercury levels in the Latrobe Valley did not pose a health risk above any guidelines but Environmental Justice Australia researcher Dr James Whelan said more could be done to reduce pollution.
Mercury is a naturally-occurring element and can enter the body in various ways, including breathing contaminated air and absorption through the skin.
The federal government's inventory lists the potential health effects of exposure to high levels of mercury, including permanent damage to the brain, kidneys and the developing foetus.
All Australian industrial plants are required to submit yearly reports of their emissions to the Department of Energy and Environment.
Environment Victoria climate campaigner Cat Nadel said those who lived near Yallourn power station might be concerned about the emissions.
"There is technology available power stations can install to limit this pollution," Ms Nadel said.
The EPA has been undertaking a licence review of the Latrobe Valley's three brown coal-fired power stations for more than a year and it remains ongoing.
Environment Victoria and Environmental Justice Australia have both made submissions to the review, with EJA pushing for four different pollution control technologies to be installed, based on advice from an international expert, Dr Ranajit Sahu.
Dr Whelan said mercury pollution could be controlled with activated carbon injection and the remaining three measures would reduce fine particle pollution.
"It is readily available technology and almost the standard globally but not here in Australia – not yet," Dr Whelan said.
EPA chief environmental scientist Dr Andrea Hinwood said a CSIRO 2015 study found local power stations contributed less than one per cent to the total mercury concentrations modelled in the Latrobe Valley.
"As part of EPA's periodic licence review program … EPA intends to add mercury to power station air discharge tables to be in line with the Minamata Convention asking for it to be monitored," Dr Hinwood said.
Monash University Professor in chemical engineering Sankar Bhattacharya said the mercury content in Victorian brown coal was very low but reporting needed to be more specific to classify mercury into oxidised and elemental forms.
"Oxidised mercury is easy to capture for electrostatic precipitators … which all power stations have," Professor Bhattacharya said.
"There is not necessarily a single technology which can capture efficiently all the elemental mercury."
An EnergyAustralia spokesperson said everyone had a right to breathe clean air and it took great care to ensure emissions remained within licence limits.
AGL Loy Yang general manager Nigel Browne said the company recognised mercury emissions were an important issue and had worked to improve emissions monitoring and reporting and a spokesperson for Loy Yang B said it continued to operate in accordance with its EPA licence.