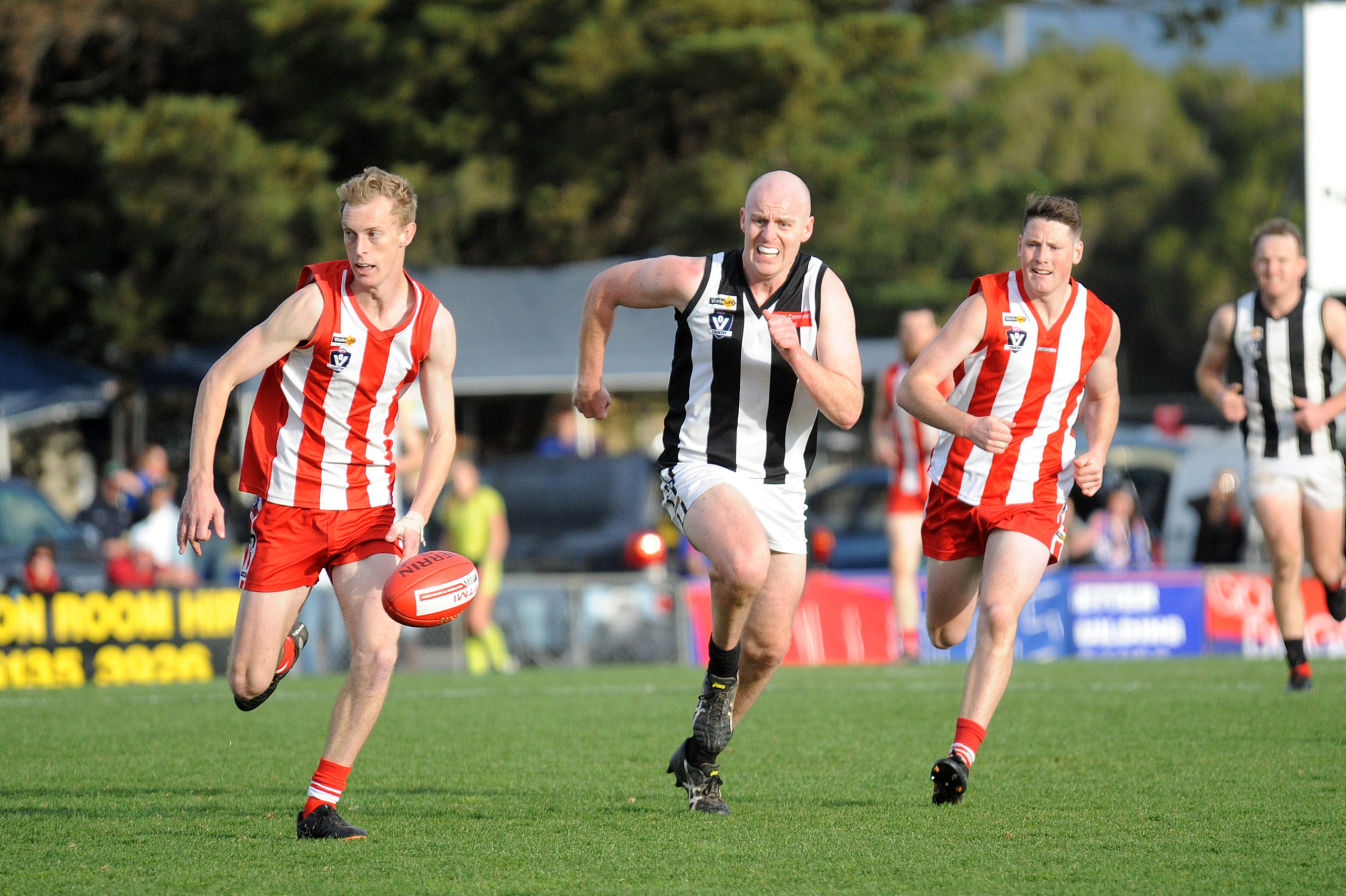 Kate Withers and Liam Durkin
FOOTBALL

The Mid Gippsland Football Netball League has received no applications from Alberton Football Netball League clubs to join for season 2020.

All six AFNL clubs have instead submitted requests to join the Ellinbank and District Football Netball League.
Last year, the MGFNL successfully opposed a proposal by AFL Gippsland for it to merge with the AFNL to form a 16-team competition.
However, Mid Gippsland was left with nine teams this season after Yarragon accepted a move to the Ellinbank and District Football League at the conclusion of 2018.
The MGFL then opened applications for AFNL clubs to fill the spot of a 10th club.
All Alberton league clubs were invited to an MGFNL meeting late last week, however, none attended or expressed interest in joining the league.
Meeniyan Dumbalk United president Jason Harris said it was not viable for the Alberton league to continue as a six-team competition and cited a move to Ellinbank as vital for the club's sustainability.
"Everyone was fed up with Mid Gippsland not accepting us [as part of a merger] and it looks like their league is struggling big time now," Harris said.
"It's been dragging on far too long. We would have been happy to go over there [Mid Gippsland] this year but they didn't want us and they made a big mistake."
Stony Creek president Mark Le Page said: "We just took the opinion that Ellinbank holds the best future for our club".
The EDFNL now holds the fate of the AFNL clubs in its hands and has 16 days to respond to the applications.
MGFNL spokesman Rob Popplestone maintained the addition of all six Alberton league clubs would "not have been beneficial for either league".
Popplestone said the league was "confident and focused" and had a "good framework in place" to continue to exist as a nine-team competition but would continue to work on attracting one or more clubs.
"In all sincerity, we hope the Alberton clubs continue and flourish or find a home that assists them to flourish. It's by no means 'good luck, good riddance'," he said.
"Our focus is still, beyond 2020, to be an even-team comp. We've got dual focus, a split between the development of juniors to ensure longevity and to attract at least one more club to make it 10 or three more to make 12."
A focus on juniors has become a priority for the league, according to Popplestone, who admitted there was work to be done to ensure the MGFNL "continues to thrive".
"One of the discussion points is really 'what is the future of our juniors' and 'do we need to visit an under-17 concept as was proposed [by AFL Gippsland] originally'," he said.
"Every single club has now appointed a junior development officer and we should be very close to announcing a league junior development officer who will work in conjunction with individual officers to set up a framework that attracts more footballers to our competition.
"We're focused on this year with the view we feel as though we're a better league at the end of the year than we were at the start. The proof will be in the pudding."