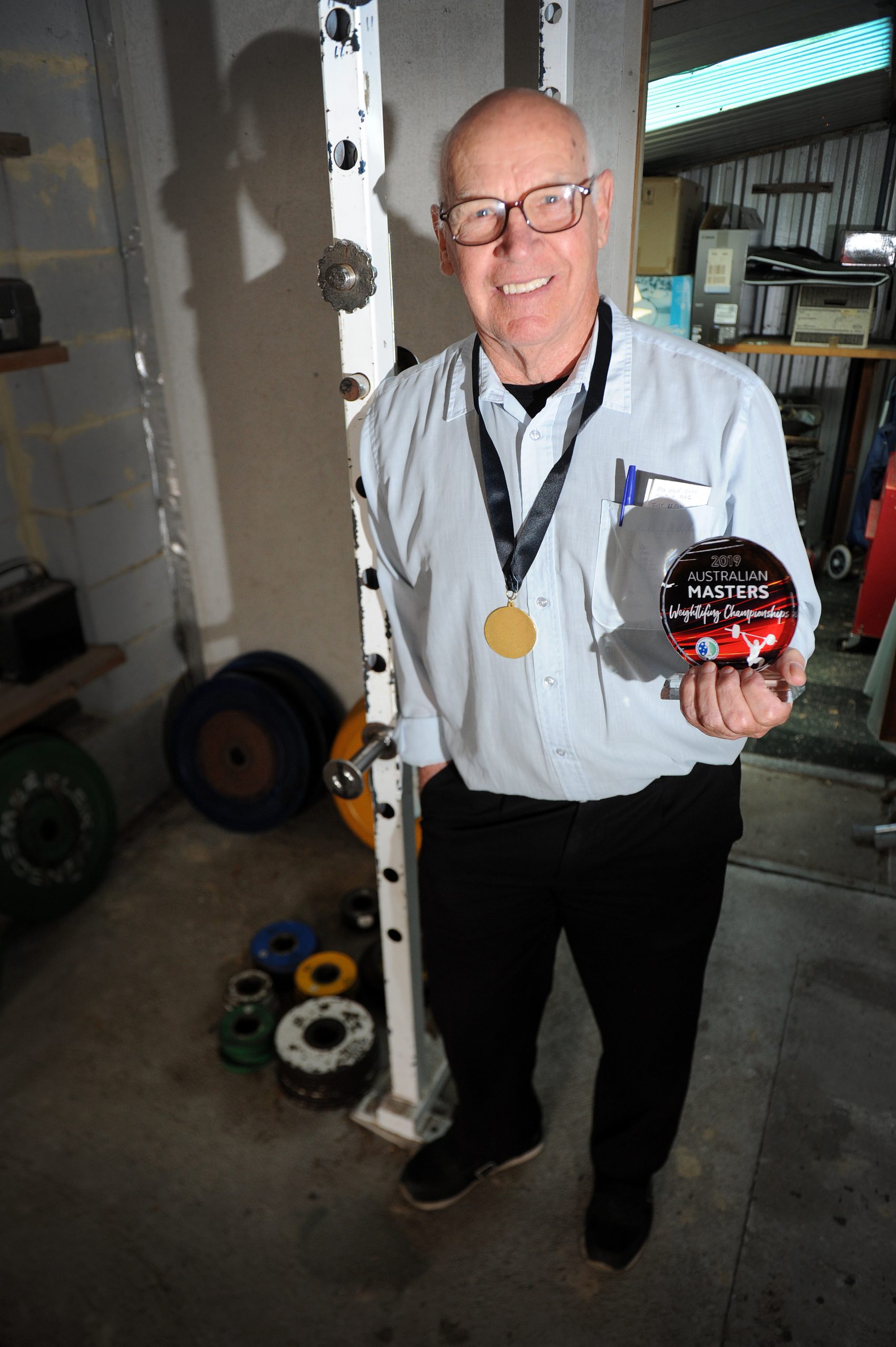 Kate Withers
Weightlifter Chris Holt planned to hang up the barbell for good last year but decided he wasn't done with pushing himself.

After a glittering career on the masters circuit, the 82-year-old was set to retire after the world championships in China but his last hurrah was thwarted by injury.

"I got slightly injured so I didn't go to China and then I thought as a sort of experiment if you like, to see how long I can keep going while still being in the top 10," Holt said.
"But I believe that a personal best is equal to a gold medal because not everyone can get the gold medal, obviously, but everybody can get a personal best."
While his personal bests are "way gone", Holt is still adding to his trophy collection. His most recent acquisition came at the Australian Masters Championships in Darwin where he took out the best over-80 and a gold medal double.
"Gold medals are nice but it's [about] a personal best that you can do on the day," the Traralgon resident said.
"But at the moment in Australia I"m ranked number one. I like being in the top 10."
In February he also won the Victorian Masters Championships and was awarded best male lifter in his division and is driven to keep achieving while he can.
Training consists of weights three days a week and some "pretty slack" aerobic work another three days.
"I was a coach, I was a personal trainer but I gave them up," Holt said.
He follows a daily training schedule almost to the letter and swears by a philosophy he developed called "the three Ns".
"The first N is nature. You're born with nature and there's not much you can do about that," Holt said.
"The second is nurture. You're early nurturing depends on your parents and teachers and from 16 onwards you should be nurturing yourself and be in control of the third N which is nutrition."
Holt's three-pronged approach to longevity is supported by a focus on "the spirit", which he feeds with study about religion and the occasional chocolate biscuit.
He will trip to the Gold Coast in June, just before his 83rd birthday, for the Commonwealth Masters where he will compete, and not for the last time if all goes to plan.
"Between now and June I've got to get rid of about six kilograms. I want to lift at 73 [kilograms]," he said.
"Eighty-one kilos at my height is too much. My weight over time has gone up and down like a yo-yo but I'm reasonably confident.
"It will also be a double bonus because when I was married I was at 73 [kilograms]."