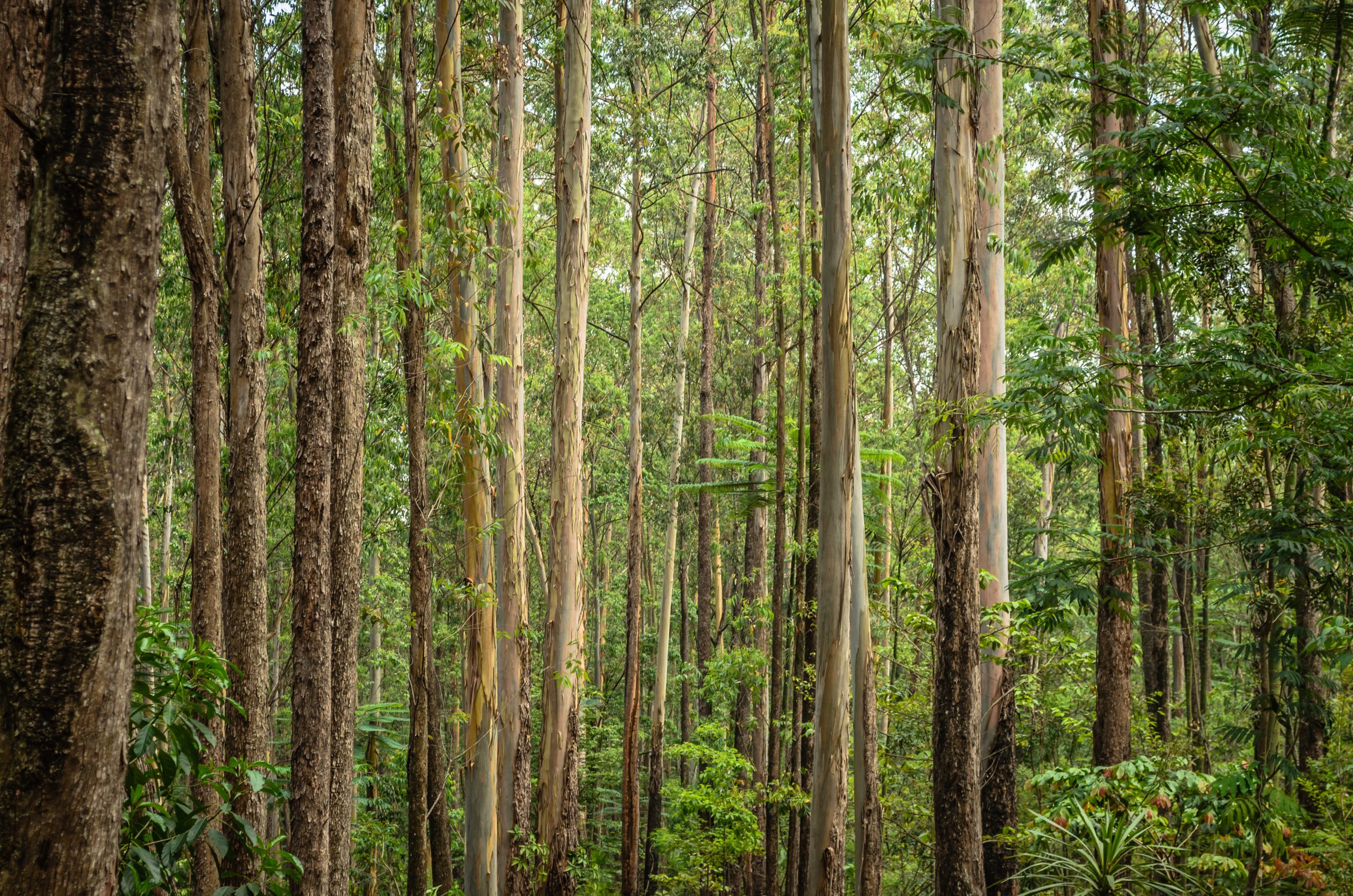 Philip Hopkins
Gippsland's native forest industry would be closed to generate carbon credits under the Victorian Regional Forest Agreements in a proposal pushed by the state's Minister for Environment and Climate Change, Lily D'Ambrosio.

The potential move has been strongly criticised as misunderstanding forestry's role in climate policy, while Narracan MP Gary Blackwood, who is the shadow assistant spokesman for forestry, accused Ms D'Ambrosio of undermining the scientific integrity of the RFA process.
Ms D'Ambrosio, in a letter to the federal government and leaked to The Guardian newspaper, advocated the radical approach on carbon either as part of the RFA modernisation process or under the review of the federal Emissions Reduction Fund.
"It provides an appropriate vehicle to progress the development of carbon methodologies to protect native forest, including for avoiding harvesting and alternative silviculture techniques, which will enable the generation of carbon credits under the ERF and encourage greenhouse gas sequestration," she said in a letter to Agriculture Minister David Littleproud last October.

"I again advocate strongly for this work to be undertaken as a priority and offer the support of my department to advance it."
Australian Forest Products Association chief executive Ross Hampton said any new emissions reduction methodology should be based on the evidence of the United Nations International Panel on Climate Change (IPCC), which says that sustainably managed, timber-producing forests sequester more carbon in the long-term.

Mr Hampton said the IPCC (fourth assessment) was clear. It stated: "A sustainable forest management strategy aimed at maintaining or increasing forest carbon stocks, while producing an annual sustainable yield of timber, fibre or energy from the forest, will generate the largest sustained (carbon) mitigation benefit."
Mark Poynter, an author and professional forester with more than 40 years' experience, said the IPCC report also noted that closing native forest harvesting meant other energy-intensive materials would replace wood products.
These included concrete, aluminium, steel and plastics, resulting in higher GHG emissions, he said, writing in On Line Opinion.
Mr Poynter said in Australia's fire-prone landscapes, "the concept of permanently storing ever increasing amounts of carbon in forests is fraught", as indicated by two leading scientists in the CSIRO publication, Burning Issues.
Scientists Mark Adams and Peter Attiwill emphasised that forests "are not continuously increasing sinks for carbon".
"No matter how vehemently some people might try to portray native forests as eternal sinks, the laws of biology and chemistry still apply," they said.
"Eucalypt forests sequester carbon most rapidly in the middle of their life span – in southern Australia this might equate with ages 10-100 years."
The scientists said as forests aged, the amount of carbon in the trees diminished strongly.
"Very old trees are more likely to be net sources of carbon than sinks," they said.
"The fact that some of the oldest ash forests (200 years-plus), growing in some of the most sheltered locations in south-eastern Australia, burnt in 2009, begs the obvious question as to the likelihood of … extraordinary carbon 'stores'."
Mr Blackwood said it appeared Ms D'Ambrosio had been actively undermining the future of the native forest timber industry even before the review of the RFAs began.
"Instead of waiting for the outcome of the scientific and factual review, as part of the RFA process, the Minister has been lobbying the federal minister to implement carbon initiatives that would end native forest harvesting in Victoria," he said.
"The RFAs were put in place to ensure both the environment and the industry had a sustainable future. That remit has not changed."
Mr Blackwood said Ms D'Ambrosio was acting in a manner that was both deceitful and lacking in transparency, as she deliberately tried to undermine the RFA process and destroy the native forest industry.
Mr Blackwood emphasised that with 94 per cent of native forest locked up in parks and reserves, less than 6 per cent was available to be harvested.
"The products produced will have to be replaced from sources in the third world countries that harvest without replanting, leading to the destruction of valuable rainforest, which has a significantly greater impact on climate," he said.
"Not one species of plant or animal has become extinct because of sustainable logging."
The office of Ms D'Ambrosio did not respond to requests for comment.