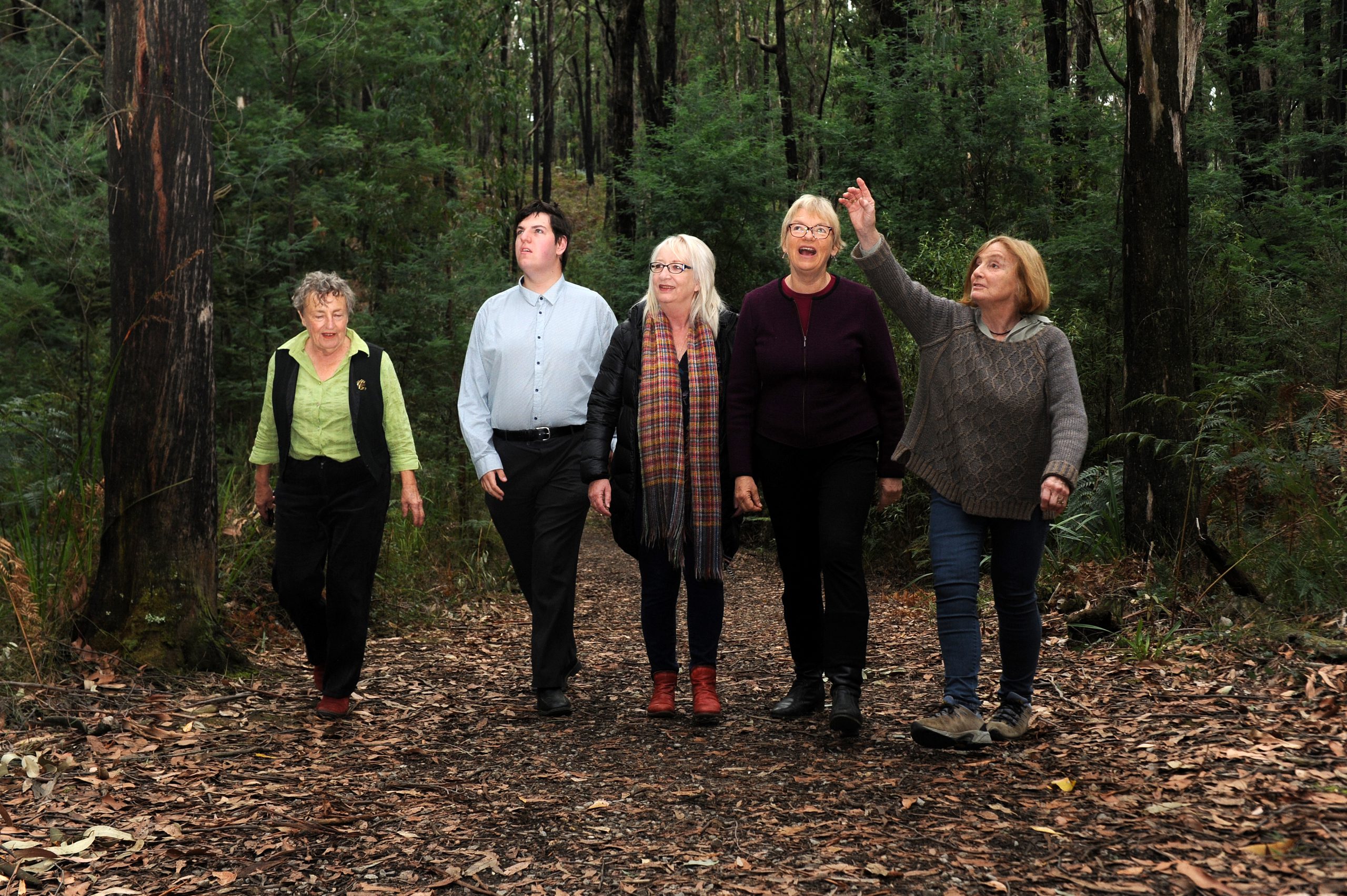 Heidi Kraak
Mirboo North community members are celebrating a hard-fought victory after it was revealed forest surrounding the town will not be available for timber harvest.

The state government published the Timber Release Plan, a document that outlines which native timber coupes can potentially be harvested, yesterday.
The coupes near Mirboo North, including the popular Lyrebird Walk which was at one time feared to be included, were not listed in the document.
The revelation was welcomed by the community, in particular the Preserve Our Forests group which had been actively campaigning for almost two years to prevent the logging from occurring.
The group was formed after VicForests began community consultation around the proposed logging of about 50 hectares of state forest in the area in September 2017. In response, the Mirboo North and surrounding community passed a motion to oppose the plans, which gained more than 350 signatures.
Since then, the group has conducted extensive surveys to demonstrate the importance of the forest to the town's economy and tourism industry, as well as scientific studies to highlight the importance of the flora and fauna residing in the coupes.
One study estimated the logging could cost the local economy about $1.83 million if tourists stopped visiting the town.
The environmental studies revealed coupes contain a population of threatened greater gliders as well as the genetically-diverse Strzelecki koala, powerful owls and rare orchids.
Preserve Our Forests chair Marg Thomas attributed the group's victory to the "vast, united opposition of our community to the logging of native forest".
"I'm just so incredibly happy with what the team has done, it has been 19-20 months of very hard and intensive work," she said.
"It is just such a small area of the Strzelecki biodiversity region and we absolutely need to keep that intact, not only for our tourism industry but also for the creatures that live there."
Ms Thomas thanked Minister for Energy, Environment and Climate Change Lily A'Ambrosio for her support in campaigning to protect the coupes.
Greens senator Janet Rice visited Lyrebird Walk on Tuesday, calling for the state government to abandon its native timber harvesting plans altogether.