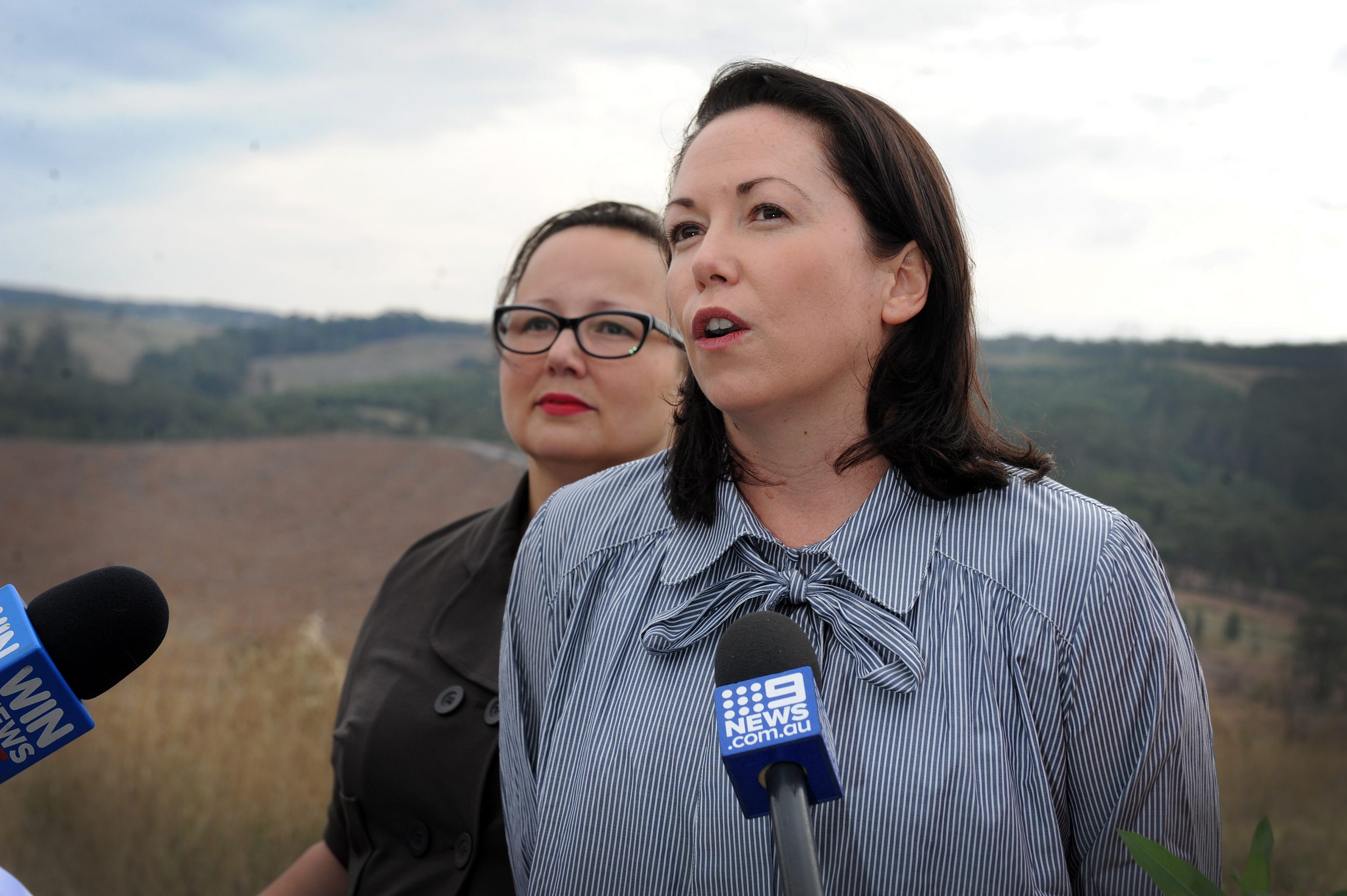 Bryce Eishold
Regional Development Minister Jaclyn Symes intends to publicly release an independent report into the state government's funding arrangement with embattled company Steelvision.

During a visit to the Latrobe Valley yesterday, Ms Symes defended the handling of the report which was scheduled to be presented to the government on April 12.
"I'm yet to receive a report. The investigations are ongoing," Ms Symes said.
In her previous visit to the Latrobe Valley on March 22, Ms Symes said the report was "imminent" after requesting an independent review into Regional Development Victoria's duediligence and handling of the agreement.
The report was commissioned after The Express revealed $400,000, approved by RDV and paid to Steelvision, was used to pay company debts, rather than create new local jobs.
"I'll have to wait and see what it is but my intention would be to release everything [in the report] to the public,' Ms Symes said.
On Monday, The Express revealed Steelvision planned to use existing employees at its Morwell factory, instead of creating new jobs for Latrobe Valley workers, to obtain its first round of funding.
Documents obtained under a freedom of information request also detailed how Steelvision requested the state government to pressure builders on two major Victorian corrections projects so the company could secure additional work.
Ms Symes said the government had commissioned KPMG, a professional service company which provides audits, tax and advisory services, to conduct a "roots and branches analysis" of the contract, "how it was awarded" and "the conduct of the company".
However, she declined to comment on whether the government would provide compensation for out-of-pocket Latrobe Valley businesses owed tens of thousands of dollars by Steelvision which entered liquidation last month.