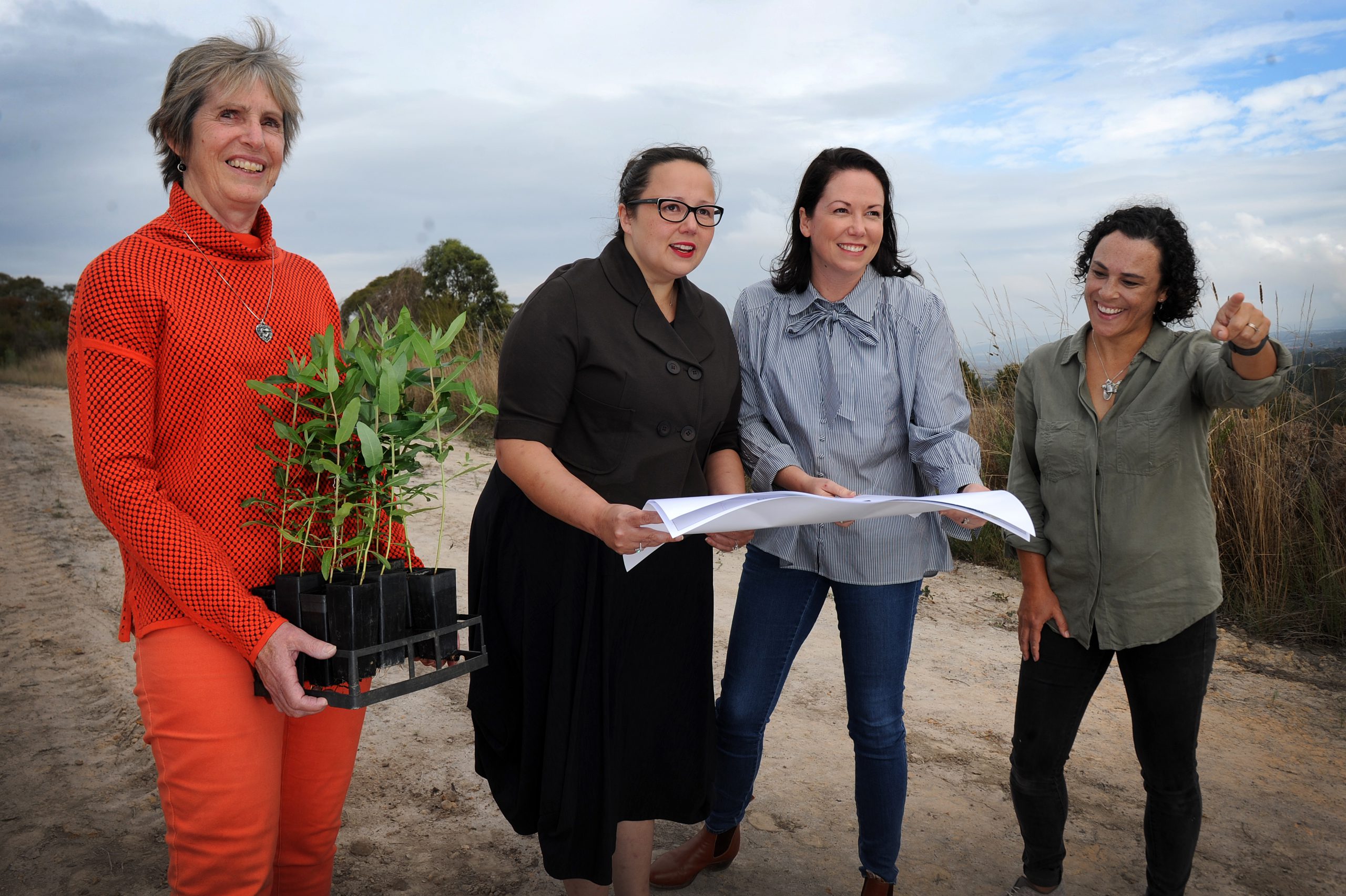 Bryce Eishold
Half-a-million native blue gum trees will be planted at four sites across 550 hectares in a bid to improve certainty in the Latrobe Valley timber industry, the state government says.

Four sites on Crown land near Maryvale and Yallourn North have been earmarked for the native plantations as part of a $110 million plan by the state government to strengthen long-term timber supplies in the region.
Trees would be planted in the 2019 and 2020 winters and take between 10 and 15 years to mature before they could be harvested, Agriculture and Regional Development Minister Jaclyn Symes said.
Meanwhile, the state government would not rule out a transition to shift away from native forest logging in the future.
"We are providing immediate and long-term certainty for the very important timber industry," Ms Symes said.
The announcement coincides with the approval of the government's Timber Release Plan which will allow VicForests to identify suitable locations for future timber logging plantations.
"That's going to ensure that all of our timber mills and timber industry have got supply for the next nine to 12 months," the minister said.
Ms Symes defended the state government's response to approving the Timber Release Plan, despite the fact the plan was due to be released in July last year.
A number of organisations including Latrobe City Council and The Nationals had previously called on the state government to release the plan.
"These are really complex matters. We've had negotiations between DELWP, VicForests and my department to get this right," Ms Symes said.
"The Timber Release Plan identifies the coupes that can be logged and that will meet the contractual arrangements that VicForests has with our timber mills.
"Once you identify a coupe, you've got to survey it and make sure there is not protected species and the like so they're updated regularly."
However, the state government would not rule out a transition away from native forest logging.
"We're working out our longer term plans, of course, but this is all about long-term sustainability of our timber industry and plantations is a very important component of that," Ms Symes said.
But member for Morwell Russell Northe said the plan "lacked clarity" and called on the state government to release details on the agreement.
"It is well understood that HVP Plantations were not able to renew various leases on land within the Latrobe Valley, yet it now appears the government has an arrangement with one of its own agencies in VicForests to undertake this work," Mr Northe said.
"We need better clarification from the government on the detail of this arrangement and what that means for local employees within the timber supply industry. There seems to be a lack of detail on the future arrangements of the government's announcement."
Nationals member for Eastern Victoria Melina Bath described the announcement as a "smoke-and-mirror effort".
"This 550-hectares of Crown land is basically camouflaging the fact that this land has already been used for plantation timber for years," Ms Bath said.
"They're not actually increasing plantation timber, they are replacing plantation timber with plantation timber.
"The government committed to growing plantation timber and this is in no way what they are doing with this announcement."
Labor member for Eastern Victoria Harriet Shing said the announcement recognised the "importance and security for our timber industry" in the region.