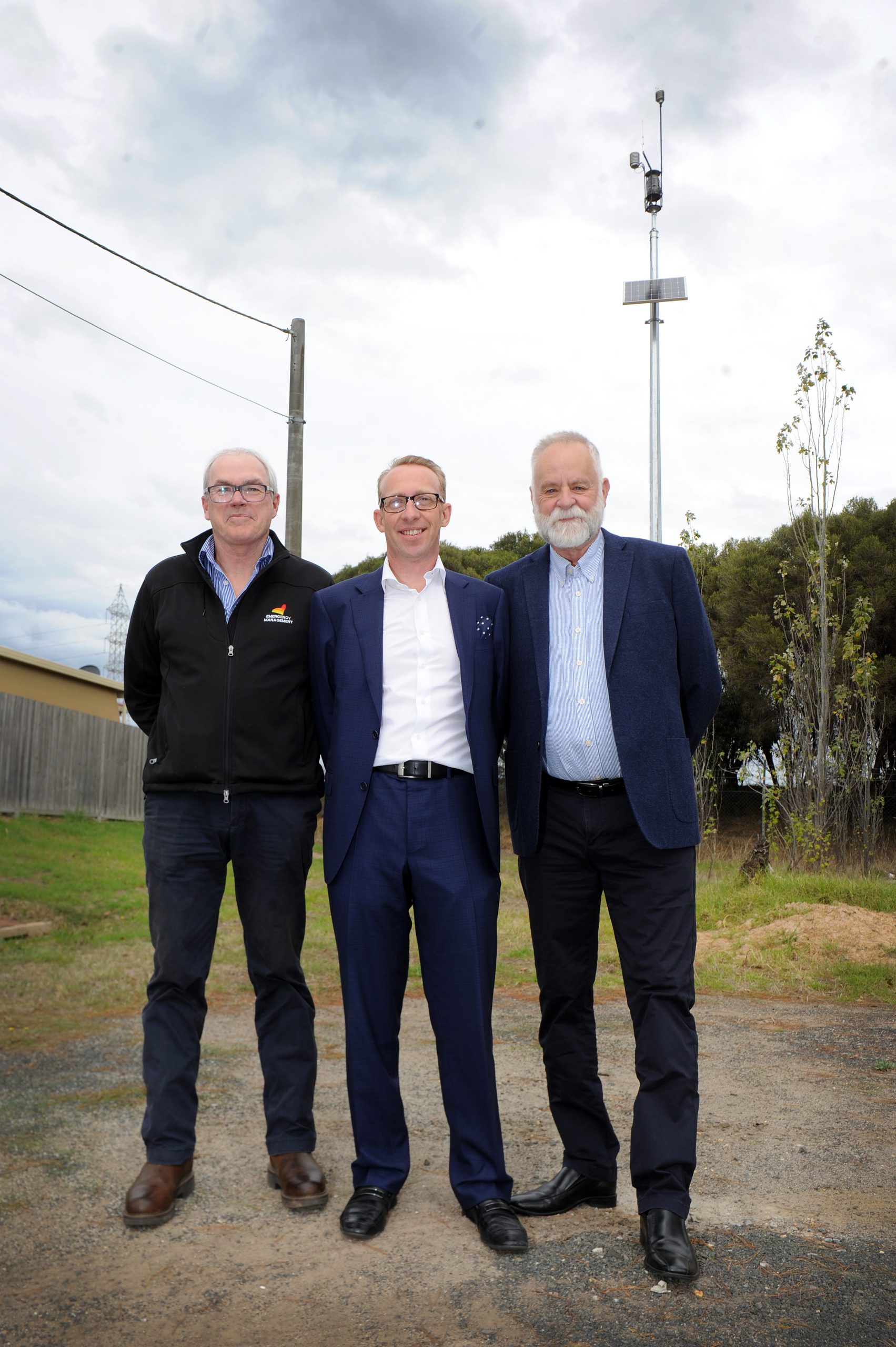 Heidi Kraak
Latrobe Valley emergency services will have access to the world's largest real-time environmental monitoring network, which went online across the region on Wednesday.

The network, developed by Melbourne company Attentis, features 45 sensors located across the Latrobe Valley which combine bushfire ignition detection, flood level monitoring, air quality tracking, 24-hour micro-climate weather monitoring and more.
The data could provide local emergency services with early notification of fires, floods or air quality issues such as thunderstorm asthma.
The $1.7 million Latrobe Valley Information Network was implemented partly under a federal government funding program and also partly funded by Attentis itself, with installation and other ongoing supports from Latrobe City Council.
Sensor sites were determined in conjunction with the Municipal Emergency Management Planning Committee, incorporating representation from Victoria Police, Regional Roads Victoria, State Emergency Service, Country Fire Authority, Gippsland Water, Environment Protection Authority, Water Catchment Management Authority and local communities.
Up to 75,000 Latrobe Valley residents will be able to access some of the live data collected by the sensors free of charge.
Attentis managing director Cameron McKenna said the technology could notify first responders in the case of an emergency, such as a fire, and provide them with thermal imaging and a visual image as well as live information about conditions so they could get appropriate resources to the site.
In the example of a fire, the sensors could indicate if it was travelling over a certain terrain, track the burn index and other conditions, he said.
"It is about early warning, about information – if you are an asthma sufferer you can set up alarms so you can get out of harm's way," Mr McKenna said.
"If there is a fire, we can actively track it across a map. This is a tool.
"We want people to be informed."
Mr McKenna said the Latrobe Valley had specifically been chosen for the monitoring network because it had experienced a number of environment-related emergencies, such as the Black Saturday bushfire, the Hazelwood mine fire, and plantation fires.
"This is a mitigation against those types of things in this local community," he said.
Latrobe City Council emergency management coordinator Lance King said the system would not take over from Emergency Management Victoria, but give people the tools to make informed decisions in cases of emergency.
"It is a system to give you more information to help you make a decision about whether to stay or go, or stay inside for air quality in relation to asthma and smoke and that kind of thing," he said.
"There is an app coming, you'll be able to see what the weather is, you'll be able to see the rainfall, you'll be able to see the level of creeks and levels you'll be able to see if there is a fire in that area and you'll be able to set up alerts to give you warnings."