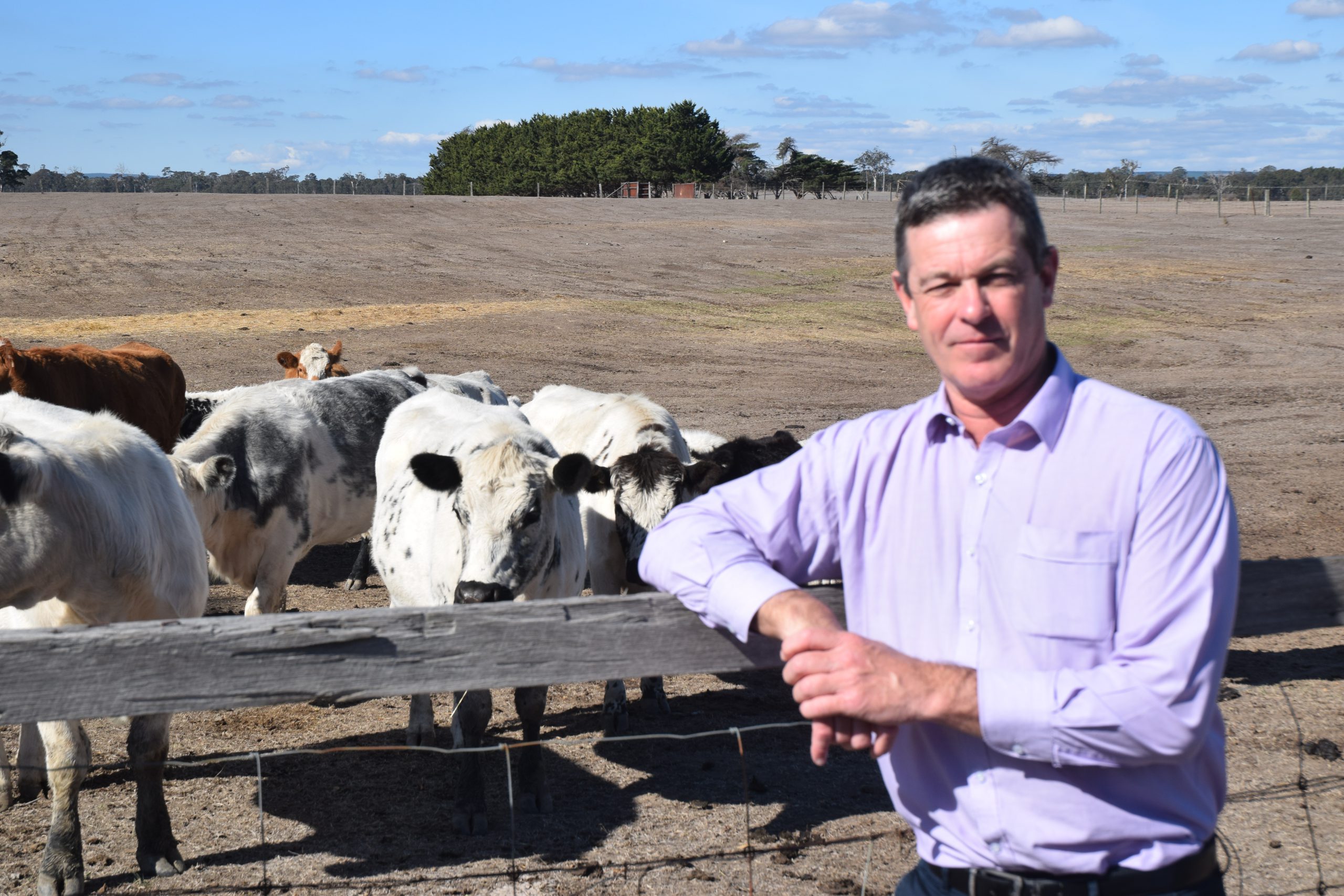 Bryce Eishold
Morwell MP Russell Northe says "practical and common sense" assistance must be offered to farmers affected by drought in the Latrobe Valley.

In Victorian Parliament yesterday Mr Northe called on the government to provide $2.6 million to cover council rates for farmers in Latrobe City for a 12-month period.
Farmers pay a discounted rate known as the differential farm rate and, according to the draft Latrobe City budget for 2019/2020, this applies to more than 1000 ratepayers.
Mr Northe told Parliament the drought had "no arbitrary boundaries" and an exemption from paying their differential farm rate in Latrobe City would be the "best and most practical way" to ease the financial burden on drought-affected families.
"A $2.6 million commitment from the state government would deliver such an outcome and provide the most appropriate assistance and support for Latrobe City farmers and I call upon the minister to give this proposal urgent attention," Mr Northe said.
"As an area of Victoria that is experiencing these horrible conditions, our farmers are not receiving state government support that is available in other municipalities."
Mr Northe said farmers in Wellington and East Gippsland were receiving a number of state government-funded programs including on-farm drought infrastructure support grants, pasture recovery and management programs, the emergency water infrastructure rebate scheme and farm business assistance programs.
It follows an announcement at the weekend Latrobe City Council would be able to access $1 million under a federal government community drought relief program.
The Drought Communities Program was already available to other some other Gippsland municipalities. It was designed to generate jobs and support local businesses and suppliers in areas where employment had been adversely affected by the drought.
State Agriculture Minister Jaclyn Symes said the government considered a range of social, economic and climatic conditions when determining the need for drought and dry seasonal conditions support.
She stopped short of committing to a rates exemption for Latrobe City farmers.
"We're getting on with delivering an almost $45 million Drought Relief Package and I would urge farmers to go to the Agriculture Victoria website to see what support is available to them," Ms Symes said.
"We also have Agriculture Victoria staff and rural financial counsellors available across Victoria, providing support for farmers in these challenging conditions."
Latrobe City mayor Graeme Middlemiss said the drought conditions experienced by the farming community in the municipality were creating hardship and stress.