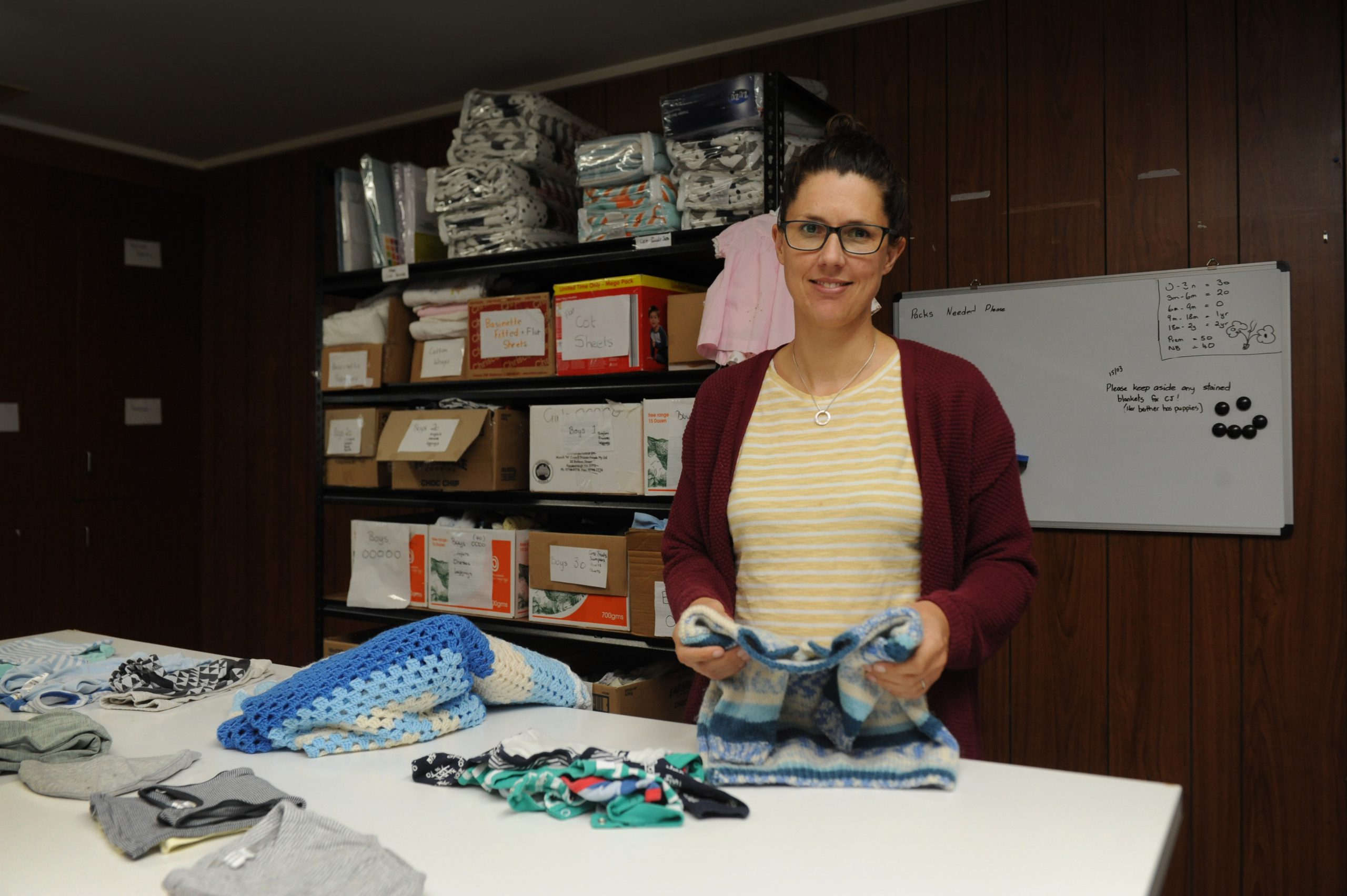 Stephanie Charalambous
A charity supporting families across Gippsland during pregnancy and the first year of their child's life is calling for ongoing government funding.

Olivia's Place helped 163 families last financial year with emotional and social support as well as material goods like prams, nappies and maternity clothes.

The organisation was set up in 2012 in Warragul and co-founder Kirsten Finger said 60 per cent of its clients were from the Latrobe Valley.
Visitors to Olivia's Place may be experiencing social isolation, financial strain, mental health issues, family violence or homelessness and the charity aims to link them with existing services like play groups, mums' groups or health services.
"Around half come to us seeking psychosocial or emotional support in the first instance," Ms Finger said.
Many families will also receive aid in the form of maternity and baby clothing, nappies, wipes, car restraints and prams as part of their contact with Olivia's Place.
"To know we can alleviate their financial strain to give them everything they need to provide a safe environment for their family at home can have a big impact on their emotional wellbeing," Ms Finger said.
"They're more than things. A pram is the ability to get out of the house and walk down the street and attend appointments. The same can be said for a car restraint. Not being able to afford those things can be very prohibitive."
Ms Finger said funding was the biggest obstacle the organisation faced, relying on the generosity of the community for donations. She said they had some success with grants from Baw Baw Shire Council.
The charity's funding calls come amid plans by the state government to send 'baby bundles' to new parents as part of a $232.2 million package to support families.
The bundles would include a nappy bag, growsuit, safe sleeping bag, muslin wrap, teething ring, parenting information and picture books.
Olivia's Place believes if the money is instead directed towards existing charities, it could go much further to where it's really needed.
"It's really great to see the government is committed to supporting families with new babies [however] to provide a baby bundle to every single parent may mean families are getting something they neither want nor need," Ms Finger said.
"We already have the processes in place to provide support to those families."
Ms Finger cited the Victorian Parliament's own Inquiry into Perinatal Services which recommended the government develop a framework for recurrent funding for existing parenting support programs.

Health Minister Jenny Mikakos said the government was happy to work with all groups who "put families first and make a world of difference".
"We value the dedication of groups like Olivia's Place, which is why we provide support for community groups that do their bit to support vulnerable families," she said.
The government said funding was provided to the community sector via a number of avenues and it had previously funded similar organisations to Olivia's Place including a $100,000 grant to St Kilda Mums last year and $100,000 in 2017/18 to the Nappy Collective.
Member for the federal seat of Monash Russell Broadbent said he was a strong supporter of the work Olivia's Place did.
"I will always work to find ways to support services like Olivia's Place and would be happy to represent their needs to the Federal Minister for Families and Social Services," Mr Broadbent said.
For information about donating goods to Olivia's Place, visit oliviasplace.org.au.
To donate money, visit givenow.com.au/oliviasplace.