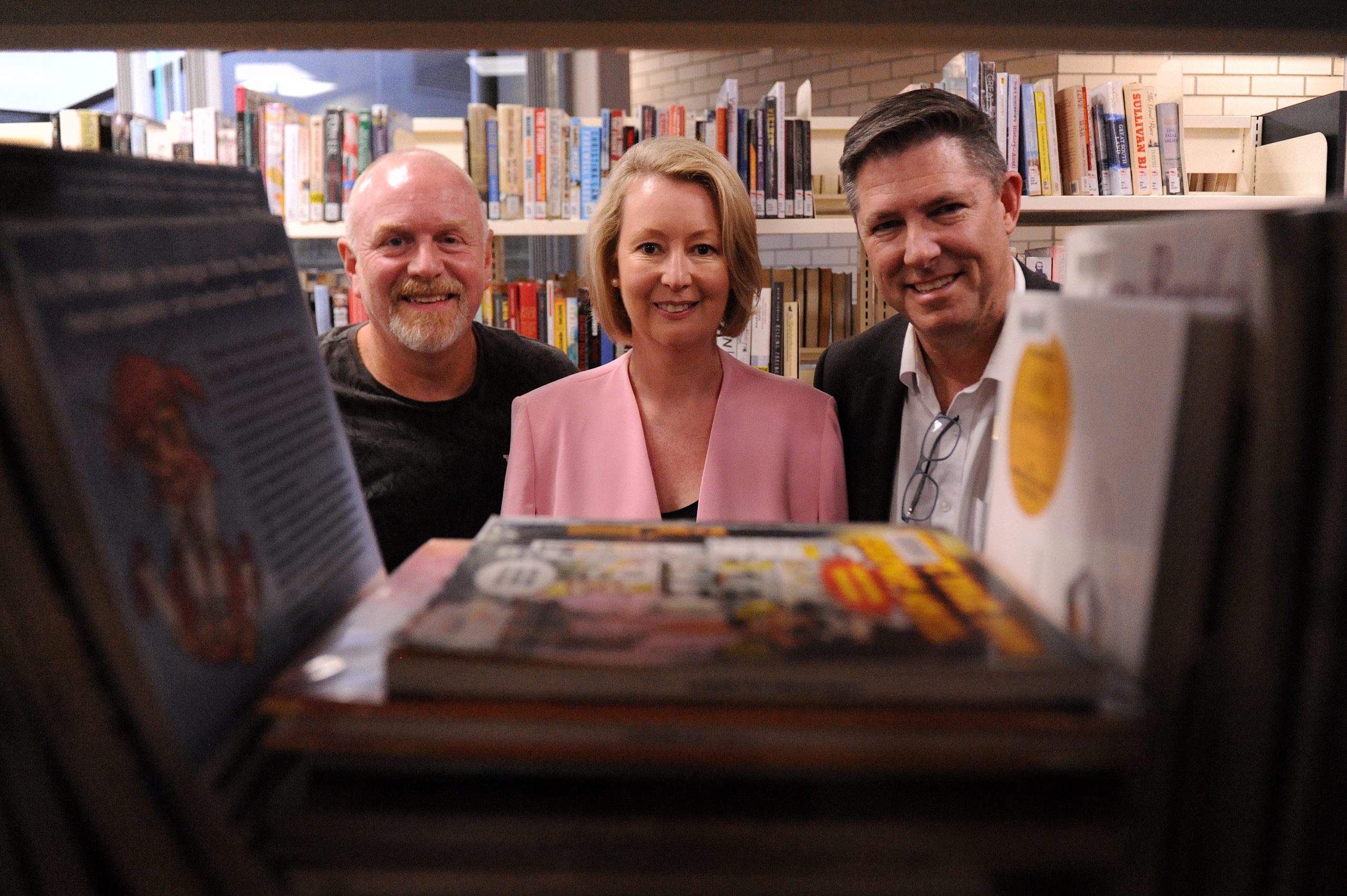 Heidi Kraak
Award-winning author Scot Gardner says libraries have changed his life.

A self-described "pretty reluctant student", he said he didn't read a lot while he was at school and didn't read a novel until he was in year 11 when a librarian handed him a book and said "I think you'll enjoy this".
The librarian wasn't wrong.
"I found myself on the pages and I really haven't looked back since then," he said.
Mr Gardner was in Traralgon last week sharing his story as part of a three-year state-wide campaign calling for additional funding to be allocated to community libraries.
The Libraries Change Lives campaign argues that the nature of libraries is evolving from merely a collection of books to encompass essential services for community members.
Latrobe City deputy mayor Darren Howe said libraries were about more than books, featuring services such as social clubs, online classrooms, playgroups, study desks and lecture halls.
"What we are trying to do is raise awareness for the state government of how many people use library services," he said.
"We are hoping to create some more funding opportunities to pool more resources into local libraries in Latrobe City."
Cr Howe said there had been a renewed interest in libraries in recent years, with increased membership at Latrobe libraries, particularly the new Moe library, which, according to council figures, receives 12, 000 visitors a month.
"Funding has been lagging behind in recent years, so what has happened is libraries have taken on new services as technology develops, but they still need to keep the older services," he said.
Journalist and author Sue Smethurst, who also spoke at the event in Traralgon last week, said libraries were vital for country communities.
"They are a place where everyone is welcome. It is the beating heart of the community where people get together," she said.
"You can walk in here in your lunch break and you can be transported to Hogwarts, you can be in Narnia, you can be in Middle Earth and you can walk out the same day and you'll have had these extraordinary experiences.
"For people who are disadvantaged, maybe isolated or lonely, these are places where people can go where they feel like they belong."