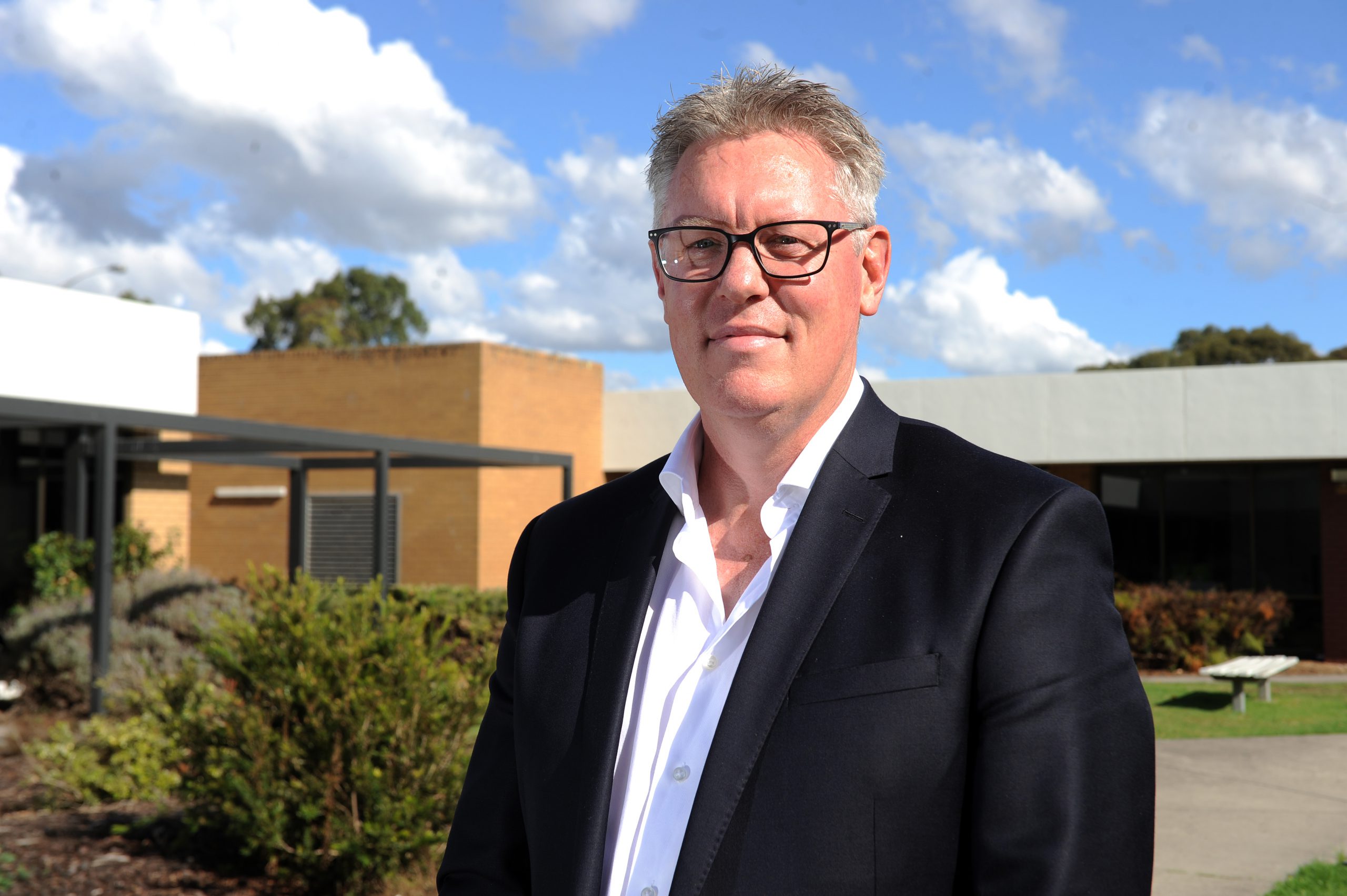 Anne Simmons
Federation Training's annual report reflects a decline in student numbers but its chief executive officer Grant Radford said it was an anticipated fall due to students waiting for free TAFE courses.

This year the TAFE is already ahead of last year's enrolment results and is experiencing "massive" growth, Mr Radford says.
The 2018 report shows course enrolments across its campuses dropped from 15,963 in 2017 to 14,045 in 2018.
Enrolments fell at its Morwell campus by 216.
"It wasn't a massive decline. It was disappointing but in reviewing it we've seen it's probably linked to people waiting to do the [free] courses," Mr Radford said.
"Early childhood is a free TAFE course in 2020 so we've seen a softening in our early childhood numbers this year."
The Victorian government is offering free TAFE for select courses.
Federation Training's Morwell campus is undergoing a $35.5 million upgrade and the institution is calling on the broader community to help validate its research.
It wants students, businesses and industry players to participate in surveys on course offerings to help shape what the new building will look like and how it will operate.
"You can do as much research and analyse the data … but we really would be keen to get people's thoughts," Mr Radford said.
Federation Training is working towards commencing classes at the upgraded Morwell campus in 2022.
From 2022, some courses will transition over to Morwell from the Yallourn campus, Mr Radford said.
"What we will do is continue to work with council and the state government on what is the longer-term future and plans for the Yallourn campus," he said.
"It might be that we continue to operate and do training delivery there. If there is a decision there is a better use or better options for us we will look at that as well.
"We've got to create the flexibility so in five years' time when the disciplines are changing and things are changing we can adapt to those."
Federation Training across the board has experienced the biggest growth this year in community services, a free TAFE course, Mr Radford said.
Nursing is another in-demand course and the Morwell campus will have to cater for growth at Latrobe Regional Hospital, he said.
People can have a say about the capital upgrades at Federation Training via an online survey or at a future pop-up stall.
For more information, visit federationtraining.edu.au.