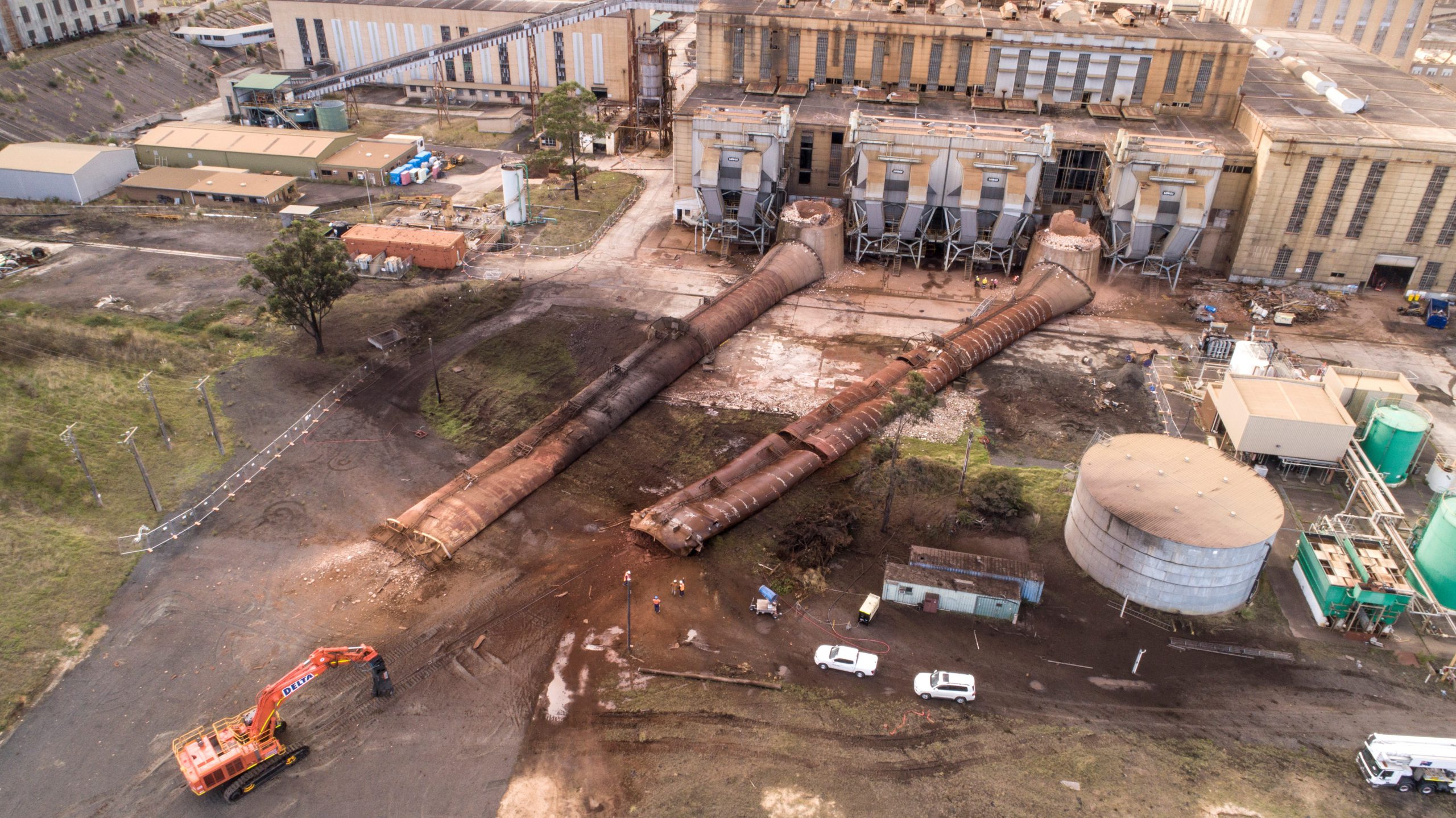 Bryce Eishold
Curious spectators gathered with anticipation at vantage points across the Latrobe Valley to watch the planned felling of two 94-metre chimneys at the former Morwell Power Station yesterday.

The first stack fell at 10am, followed by the second at 1.45pm, both making a loud bang as the steel chimneys laced with firebricks hit the ground.

More than 100 people gathered in the former employees' car park at Energy Brix to watch the demolition.
Energy Brix general manager of remediation Barry Dungey said the demolition went as planned.
He said brickwork from the felled chimneys would be crushed on site, while the steel would be recycled and sent to Melbourne.
"The chimneys were free of asbestos. We had already checked all those out. In regards to dust suppression, we had a number of bower sprays going and some … pressurised air nozzles to basically create a water plume around the areas," Mr Dungey said.
He said Energy Brix was ready to start demolition in March 2017, however, the project was delayed after the power station was assessed by Heritage Victoria for its cultural and historical significance after it was placed on the Victorian heritage register last year.

Future demolition work at the power station includes the removal of asbestos from within the boilers before they and the boiler house are also demolished.
"[The remaining] two chimneys are effectively the last things that are dropped on the site at the very end of the program," Mr Dungey said.

Demolition is expected to be completed on the site by August/September 2020.

To view footage of the demolition, visit The Express' Facebook page.