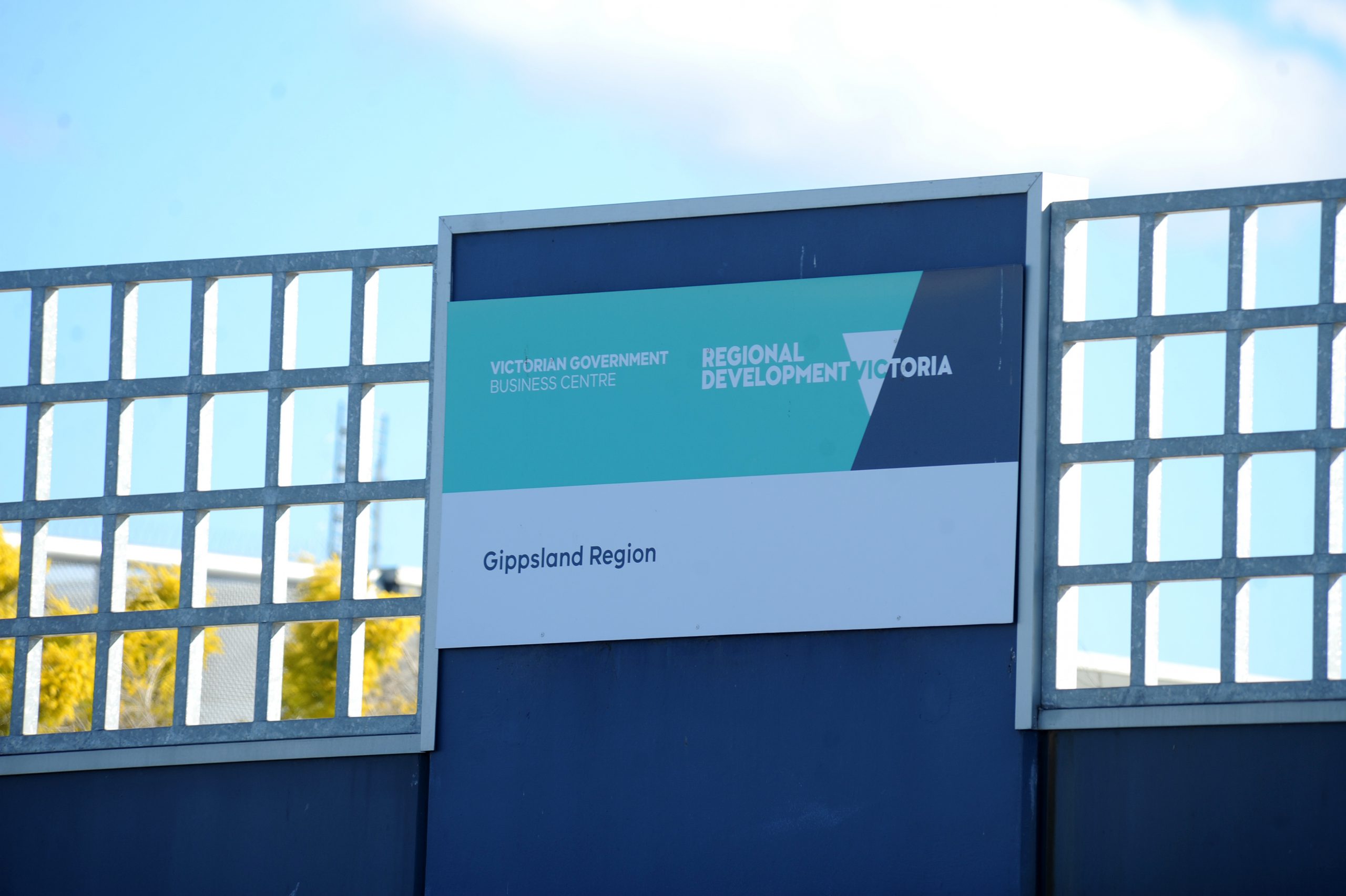 Bryce Eishold
A scathing report has criticised how a Victorian government agency handles taxpayer money for regional infrastructure projects, taking aim at its lack of transparency, poor data and overstated impacts on job creation.

Auditor-General Andrew Greaves released details of the probe into Regional Development Victoria on Thursday which claimed RDV could not determine whether $1 billion in grants spent since 2011 had improved regional Victoria economically or socially.
The report evaluated the Regional Jobs and Infrastructure Fund where more than $24.4 million had been allocated to projects in the Latrobe Valley, including $10 million for the Latrobe Creative Precinct and $4.5 million for the Gippsland Logistics Precinct.

Other projects which have received money under the fund include Greeenham Gippsland for a facility upgrade at its Tanjil South site and stage two of Federation University's training clinic and dental prosthetic laboratory.

"Having administered more than $1 billion in allocated funds since 2011, RDV still cannot reliably determine whether their grants have improved economic or social outcomes directly or indirectly, or whether any benefits have been sustained beyond the immediate injection of funds into a community," the report stated.
However, the state government defended RDV, saying the report was unable to fully assess the impact of the fund because many of the projects were yet to be completed.
This includes the Latrobe Creative and Gippsland Logistics precincts.

The Auditor-General's investigation found RDV's grant programs lacked targets and measures, poor data quality and inconsistencies between objectives and implementations which prevented the agency from assessing grant outcomes.

While the report stated RDV had improved its management of the RJIF compared to previous funds, there was a "high risk" the next audit in 2021 would identify similar concerns.
One of the recommendations in the report was for RDV to reduce its administrative costs to 5 per cent after 12.3 per cent of the $500 million grant was used to administer the grants program.
"RDV advises that it meets this target but does not have documentation or data to support this claim," the report read.
In his report, Auditor-General Andrew Greaves said given the grants were funded by the taxpayer, RDV should provide more information about how the grants were allocated.
Mr Greaves' investigation stated RDV published details of less than 60 per cent of its 600 grants approved by the Regional Development Minister under the fund, and found key details, including the funds awarded to companies were not included.
"This approach diminishes the transparency of the fund and its accountability," the report stated.
The report also found RDV leveraged investment in projects, taking credit for the creation of new jobs, even when its contribution was minimal on the overall project.
"For example, RJIF contributed $1.5 million to a $55 million project – 2.7 per cent of the total project cost – yet included all 357 expected jobs in RJIF output figures," the report stated.
"RDV advises it uses the phrase 'facilitated by RJIF' to communicate that multiple parties are involved in the project.
"However, this does not clearly communicate RDV's level of investment and its influence in creating the jobs for which it takes full credit in its internal and public reporting."
Mr Greaves also found RDV was inefficient when dealing with the formal grant process, claiming on average there were 202 days between an applicant lodging a formal application and a funding agreement being signed.
The report made seven recommendations, including to improve data quality and the documentation of decision-making and to strengthen the fund's evaluation framework.
Regional Development Minister Jaclyn Symes defended RDV, claiming it had improved its practices.
"But more needs to be done and RDV has accepted all recommendations," Ms Symes said.
"In our last term we spent $13.6 billion on capital projects in regional Victoria – that's almost double the level of the former Coalition government.
"Unemployment in regional Victoria is the lowest in the nation, and the Regional Jobs and Infrastructure Fund has supported more than 600 projects across the state, creating or retaining some 7500 jobs and supporting around $1.5 billion of investment."