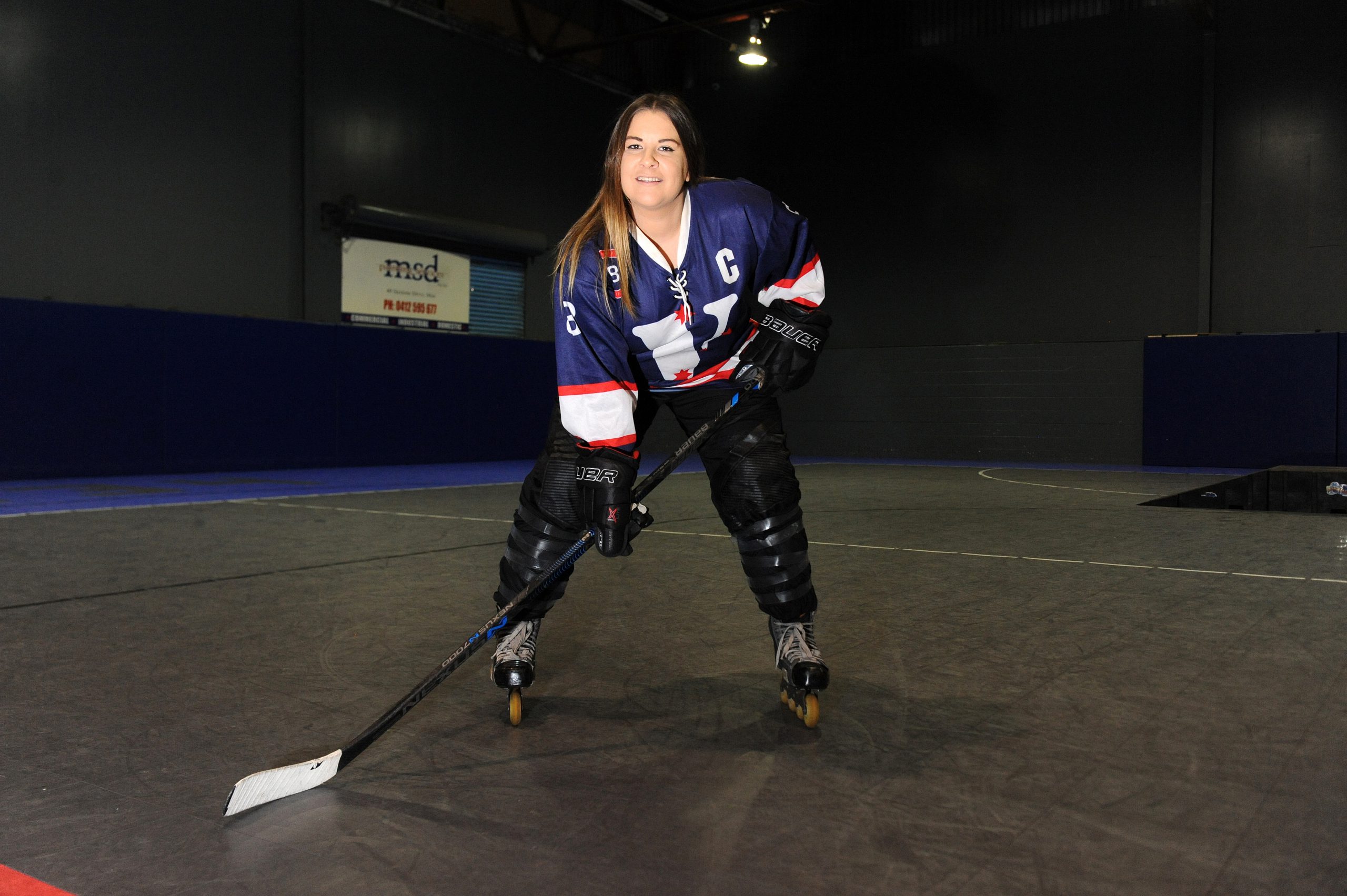 Heidi Kraak
Recovering from an ACL reconstruction has not been easy for Moe-based inline hockey player Martha Smith.

The lure of a debut at the World Roller Games in Barcelona in July, however, has been an effective catalyst for the 30-year-old to make a quick recovery.
The games are not Smith's first time representing Australia on the international inline hockey circuit, though the event in Barcelona, she said, is "the biggest you can basically go within the sport".
She has been playing the sport for 20 years, has represented at state and junior international level and is captaining the senior women's Victoria team.
This is the first time she will represent the country at an international level as a senior.
Hitting the gym twice a day as part of her recovery, training regularly, playing on the weekends and running a business full-time doesn't leave Smith with much spare time, but it's all necessary because her trip to Spain is fully self-funded.
"We don't get the type of funding that men's sports do. We literally have not one cent of funding for this whole trip," she said.
Smith will be fundraising in the lead up to the trip in July and is actively looking for sponsors.
Having grown up playing at Moe's Stadium 34, "playing with the boys", Smith said her favourite thing about the sport was the camaraderie.
"The boys I've grown up with are some of my best mates. I feel such a part of the club down at Moe," she said.
"But I don't often get a chance to play with other women, unless it is a state or national competition, but it is predominantly dominated by men."
Despite this, she is hopeful for the future of women in the sport.
"One of the most exciting things about [inline hockey] is seeing women succeed within the sport," she said.
"I think the women are coming up."
Smith will host a movie fundraising night showing the film Poms at the Warragul Cinema on May 17 at 6.30pm. Tickets are $10 and can be obtained by calling Martha on 0409 423 115.