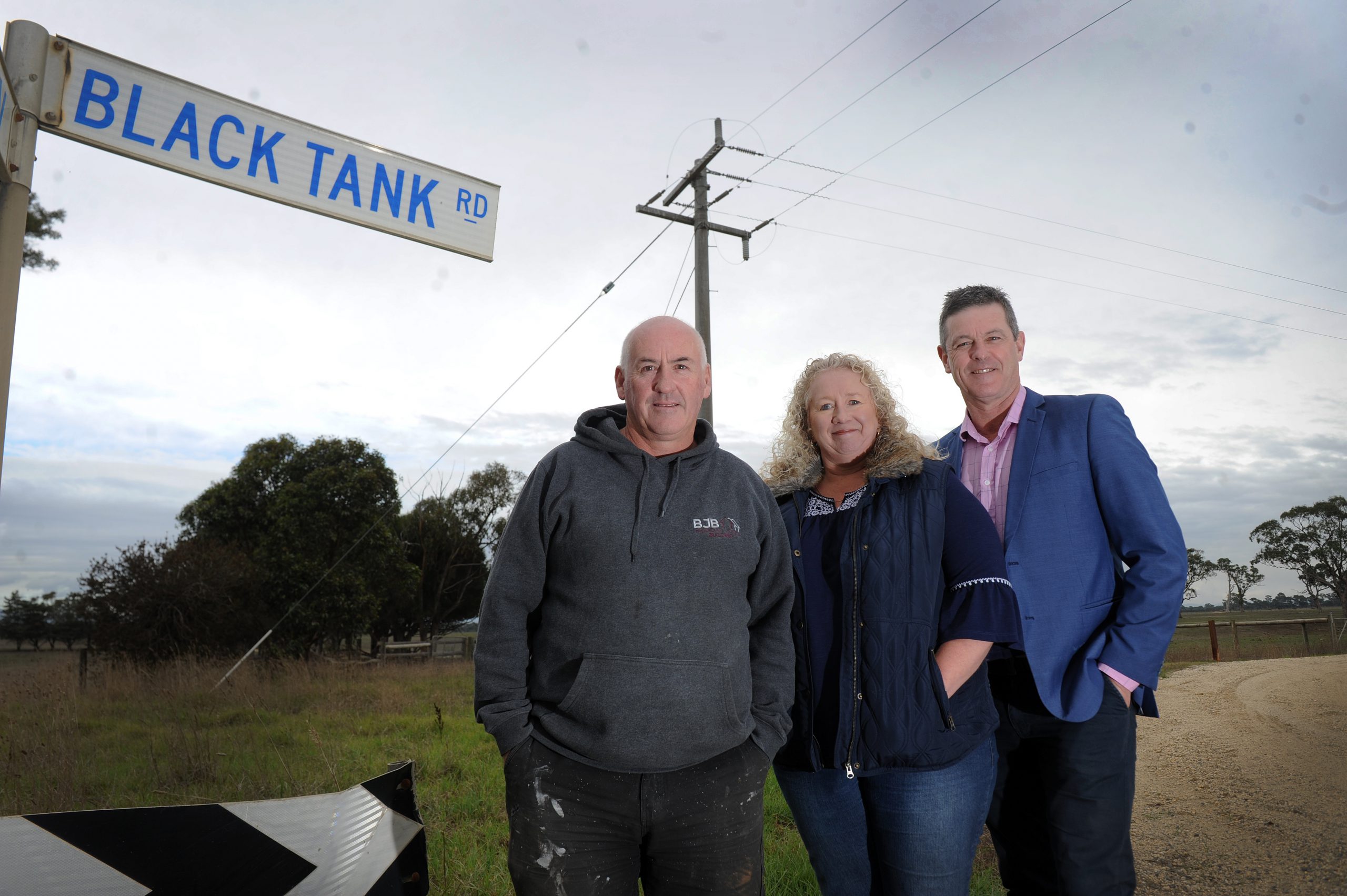 Heidi Kraak
Glengarry residents are rejoicing after a 20-year campaign to have a frequently-used road out of the town sealed has ended.

Last week Regional Roads Victoria announced Black Tank Road in Glengarry would be one of four sites across the Latrobe Valley to receive funding under a state government fund to fix problematic roads in country areas.
Latrobe City Council, which applied for the funding, will receive $575,000 to deliver road improvements including shoulder sealing and road widening along Flynns Creek Road and sealing Black Tank Road and Railway Avenue in Glengarry, MacPherson Road in Newborough and Buckleys Road in Hazelwood North.
Several of these roads will also receive improved drainage and new guideposts and signage.
Black Tank Road residents Brendan and Sally Jones said dust from the unsealed road had been a major issue for them.
On dry days, Ms Jones said cars travelling on the road would cause dust clouds that covered everything outside their house in a layer of fine particles.
"If there were two cars driving down the road, you couldn't see the other car, it can get that bad," she said.
Ms Jones said there had been an increase in cyclists using the road with the establishment of the rail trail.
"This is the only other main access road to town," she said.
"We get milk tankers, water carts, schools buses… and you just can't see the bikes.
"It isn't safe."
Member for Morwell Russell Northe, who has been involved in campaigning for Black Tank Road to be sealed, said the announcement would be a "great relief for many residents" as the road was "notoroious for dust pollution" and accidents over the years.
"The community has, over a period of years, presented petitions to council, lobbied councillors, and done whatever they can to make sure it is on their radar.
"Credit to the state government for this [program] that allows councils to apply for funding to improve local roads."