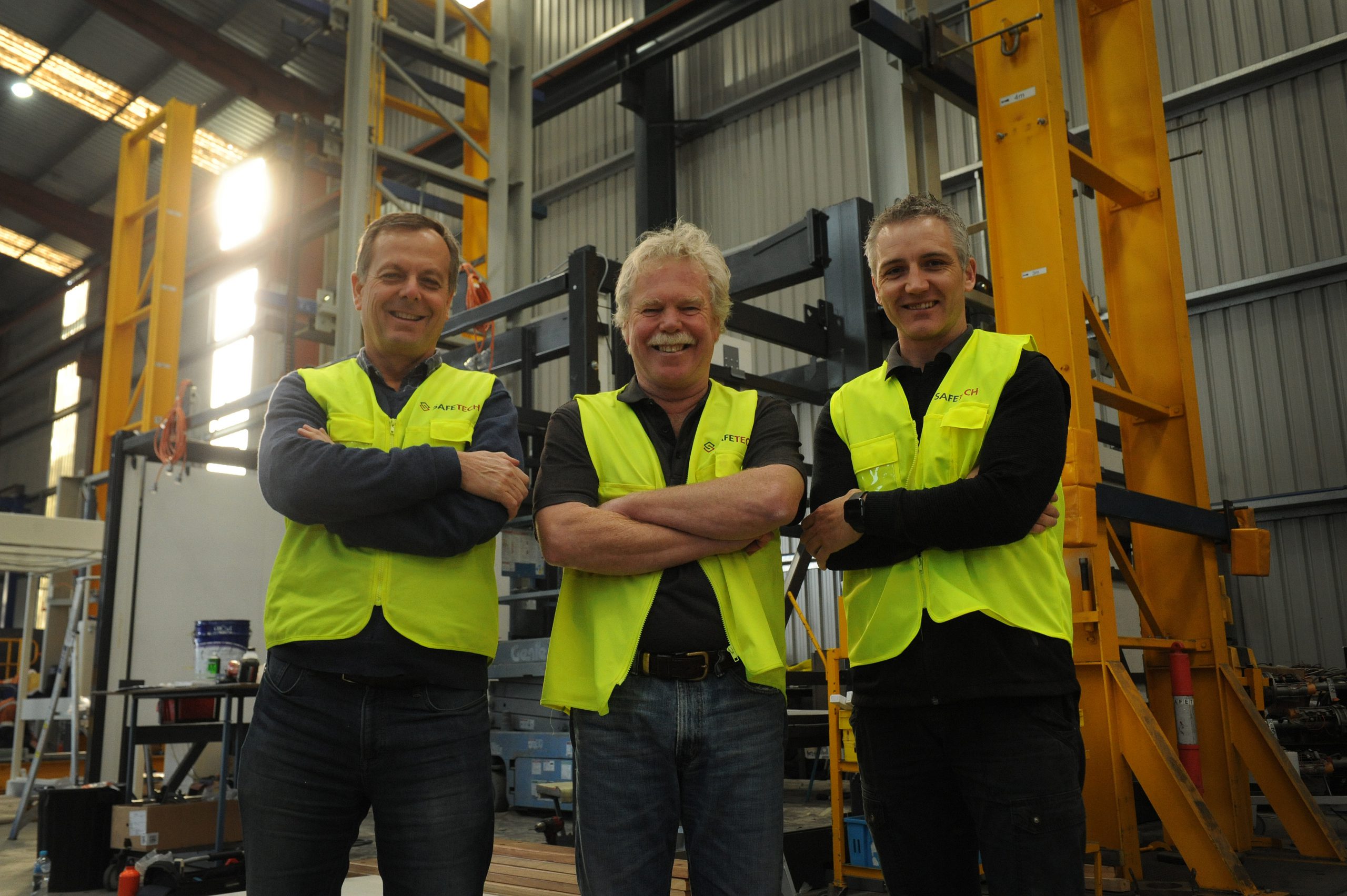 Anne Simmons
The Moe-based business that designed custom freight hoists for the MCG was this year's leading medium-sized company at the Victorian Manufacturing Hall of Fame Awards.

Safetech employs about 80 people at Moe and has installed hoists and lifts at a number of high profile locations, including at Emporium Melbourne.
Managing director Lindsay Wakefield and technical director Bruce Cox accepted the award at the gala dinner last week.
Safetech business development manager Chris White said the award was recognition of the ongoing effort of all employees and was reflective of the continued growth of the company.

"It's about a company that is a journey really. We're not standing still," Mr White said.
"We're looking for new markets."
Uniquely, the origin of the business stretches back to Mr Wakefield's work as a junior doctor in the early-1980s, confronted by many patients with bad backs from workplace injuries.
It spawned an idea to design a spring-based mechanism to lift pallets to waist height, the PALIFT.
Mr White said the company had continued to innovate since its beginnings and its success came down to a culture of collaboration led by the directors.
"We've actually got a broad skillset that works together so electrical engineers, fabricators, mechanical fitters and electricians, our installation team all play a role," he said.
"Everybody can be involved in workshopping new concepts, can throw in ideas and they get listened to and recognised."
Mr White said it was worth noting the benefits successful companies like Safetech could offer to Gippsland.
"Certainly being regionally-based creates challenges for us when the market is being in the metropolitan areas," Mr White said.
"It can be challenging to get all the skills you want but once we do get them we hold them."